Services
Translation, Software localization, Transcreation, Subtitling, Transcription, Interpreting, Website localization, MT post-editing, Training, Voiceover (dubbing), Editing/proofreading
Languages
inglés a rumano, portugués a rumano, rumano a inglés, and 2 more.
Specializes in
Negocios / Comercio (general), Cine, películas, TV, teatro, Gobierno / Política, and 6 more.
Jessica Nakamura
(Ressurgencia SRL)
Dec 12, 2018
O serviço prestado foi de ótima qualidade, recebemos muita atenção e com certeza voltaremos a trabalhar junto
Rosekelly Costa
Oct 04, 2018
Very responsabile and professional service!
Sonorilo
Sep 28, 2018
Average WWA rating given: 5.00
(9 entries)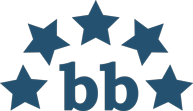 Sonorilo Language Services
Avg. LWA :
5
(45 entries)
Anca is always a pleasure to work with. She is thorough, precise and punctual.

Very good translations, clear and makes very ease for the company. Thanks Anca
Very reliable. Great quality& professionalism. Thank you, Anca!
Raymundo Santos Rocha Magno
(Ministry of External Relations Brazil)
Nov 12, 2017
I met Anca Mosescu a few years ago. She speaks and writes in Portuguese language with perfection.
Vivien Schmeling Piccin
Nov 06, 2017
I appreciated very much Anca Mosescu translation services, she was very polite, professional and responsive to all my requests, I strongly recommend her support.
Jefferson Batista dos Santos
(wmr)
Aug 03, 2016
Professional ethics, with just prices and within the agreed time!
Translations Coordinator
(Next Film Festival)
Apr 21, 2016
Anca's work was totally outstanding, the film she translated was quite difficult, spoken in two languages, with no dialogue list, but she did an excellent job, and on a rigorous deadline. We would love to work again with her!
Renan Beltrao
Feb 23, 2016
efficient, committed, friendly. A very good combination for a service provider!
Anca Petrucă
Sep 02, 2015
promptly served, accurate translations and overall I am pleased with the services provided
Vinicius Almendra
Aug 29, 2015
High quality translation from Portuguese to Romanian, done in a timely fashion. I recommend
Carlos Roberto Gonçalves
(Arcelor Mittal Galati)
Aug 28, 2015
Mss. Anca did for me and for my family some translations for legalization purpose within Romanian official institutions and the for Romanian government agencies, as well. The translations were made on the agreed terms and time and it were considered quite satisfactorily. Mss. Anca proved to be quite helpful and capable.
Profissional competente, os documentos foram traduzidos e entregues rapidamente. Com certeza, caso precise, procurarei seus serviços novamente.
André Mário Mateus
(ANS)
Aug 24, 2015
Hi, was a big pleasere to work with, in a new future I'll do it again! thumbs up I really appreciate your great work!
Perfect and helpful person. Highly recommend her job.
Outsourcer feedback
(Those who did not leave a comment)
Sep 28, 2018
Sonorilo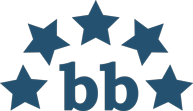 Sonorilo Language Services
Avg. LWA :
5
(45 entries)
Willing to work with again:
Yes
Aug 08, 2017
Débora Andor
Willing to work with again:
Yes
Mar 09, 2017
Renata Ferreira Lima
Willing to work with again:
Yes
Jul 26, 2016
Camila Fernandes
Willing to work with again:
Yes
Jul 19, 2016
Creators Bulgaria Ltd.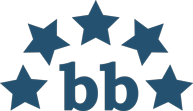 F.A.D. Translation / Amr Eid / Creators
Avg. LWA :
5
(4 entries)
Willing to work with again:
Yes
Mar 17, 2016
Manu Noghi
Willing to work with again:
Yes
Sep 20, 2015
Valdelany Manuel Ventura
Willing to work with again:
Yes
Aug 19, 2015
Cláudia Xarepe (Domna Inês)
Willing to work with again:
Yes
Aug 10, 2015

Willing to work with again:
Yes
Hugo Martins
(Associação Nacional de Escolas Profissionais - )
Feb 17, 2016