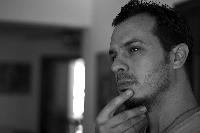 Miembro desde Sep '05
Saludo por audio
Idiomas de trabajo:
inglés a italiano
español a italiano
Tommaso Benzi
Translation & Transcreation into Italian



República Dominicana

Hora local:

10:55 AST (GMT-4)




Idioma materno

: italiano (Variant: Standard-Italy)

Feedback from
clients and colleagues
on Willingness to Work Again

43

positive reviews

(1 unidentified)


Your feedback
Translation and localization services from <b>English</b> and <b>Spanish</b> into <b>Italian</b>
Traductor o intérprete autónomo,

Miembro con identidad verificada
This person has a SecurePRO™ card. Because this person is not a ProZ.com Plus subscriber, to view his or her SecurePRO™ card you must be a ProZ.com Business member or Plus subscriber.

This person is not affiliated with any business or Blue Board record at ProZ.com.
Translation, Editing/proofreading, Website localization, Software localization, Subtitling, Copywriting, Transcreation
Se especializa en

Música

TI (Tecnología de la información)

Cine, películas, TV, teatro

Juegos / Videojuegos / Apuestas / Casino

Viajes y turismo

Informática: Programas

Deportes / Ejercitación / Recreo

Medios / Multimedia

Informática: Hardware
More
Puntos de nivel PRO 334, Preguntas respondidas: 199, Preguntas formuladas: 5
7 proyectos mencionados

6 comentarios positivos de clientes

3 comentarios positivos de compañeros



More
Muestras de traducción: 4
inglés a italiano: David Gray interview
Texto de origen - inglés
Multi-platinum singer-songwriter David Gray shares his inspirations for his new album, and offers a preview of what audiences can expect during his upcoming U.S. tour. David Gray recorded his latest album Life in Slow Motion at The Church, a North London studio he bought from Dave Stewart of the Eurythmics. The lilting melodies, haunting lyrics, and lush instrumentation on the project have drawn critical acclaim and multiple comparisons to Van Morrison's 70s masterpiece Astral Weeks. Transitioning from an autobiographical to a third person point of view, Gray expands his poetic approach to see things through other people's eyes. David explains that the album title refers to when something out of the ordinary happens and it doesn't feel real, when everything turns to slow motion. For Gray, nothing is in slow motion. He has just finished the European leg of his tour and is about to embark on the U.S. portion which begins March 1 in Atlanta and concludes on March 21 at the Gibson Amphitheatre in Los Angeles. David spoke to Gibson from the English countryside, where he was relaxing with his family. KR: Do you play a Gibson? DG: I have an old Hummingbird, which I keep in my studio. I love the sound of it. It just sounds right for certain songs. I have also played a Jumbo in recording sessions. KR: Who is in your band for this tour? DG: Tim Bradshaw, keyboards and guitar; Dave Nolte, guitar; Caroline Dale, cello; Rob Malone, bass; and Clune on drums. There are six of us. We're a merry bunch! (laughs) KR: Is it true you create a different set list each night? DG: Correct, I put the songs in a different order each night. "Create a different set list" sounds really glamorous. (laughs) I wish I had thousands of songs to draw on. There are probably about 25 to 30 songs that we've played since this record started. We focus on the new record, but I change the song order around. I'll move some songs in and out of the set every night, just to keep an element of surprise. (Full text: http://www.gibsoneurope.com/smartsite.dws?id=5498)
Traducción - italiano
David Gray, cantautore vincitore di numerosi dischi di platino, parla del suo ultimo disco e regala qualche anteprima sull'imminente tour americano. Life in Slow Motion è stato registrato al The Church, uno studio londinese che David ha comprato da Dave Stewart degli Eurythmics. Le melodie ritmate, i testi affascinanti e la sontuosa strumentazione gli sono valsi il plauso della critica e hanno generato diversi paragoni con il capolavoro di Van Morrison datato 1968, Astral Weeks. Passando dalla prima alla terza persona, Gray espande il suo approccio poetico per descrivere le cose attraverso gli occhi della gente. David spiega che il titolo dell'album si riferisce al senso di irrealtà che proviamo quando succede qualcosa fuori dall'ordinario, come se tutto si stesse muovendo al rallentatore ("slow motion"). La vita di Gray, comunque, non va certo al rallentatore. Appena terminato il tour europeo si è già imbarcato in quello americano, partito il 1 marzo da Atlanta, la cui tappa conclusiva sarà il 21 marzo al Gibson Amphitheatre di Los Angeles. David ha rilasciato questa intervista a Gibson nella campagna inglese, dove si stava rilassando in compagnia della sua famiglia. KR: Suoni una Gibson? DG: Ho una vecchia Hummingbird, che tengo in studio. Ha un suono meraviglioso, perfetto per certe canzoni. Durante le sedute di incisione ho suonato anche una Jumbo. KR: Da chi è composta la band che ti accompagna in questo tour? DG: Tim Bradshaw, tastiere e chitarra; Dave Nolte, chitarra; Caroline Dale, violoncello; Rob Malone, basso e Clune alla batteria. Siamo in sei. Una banda di matti! (ride) KR: È vero che hai una scaletta diversa per ogni serata? DG: Vero, cambio l'ordine dei brani ogni sera. Quindi la scaletta è diversa, ma i brani sono gli stessi (ride). Mi piacerebbe avere scritto migliaia di canzoni per poter suonare brani diversi ogni sera. Il nostro repertorio attuale oscilla tra le 25 e le 30 canzoni. Ovviamente diamo maggiore spazio ai pezzi del nuovo album, ma cambio sempre la sequenza. Ogni sera elimino alcuni pezzi e ne aggiungo altri, in modo da mantenere un elemento di sorpresa. (Testo completo http://www.gibsoneurope.com/smartsite.dws?id=5839)
inglés a italiano: 5-port switch
Texto de origen - inglés
ESB550SW, high performance switch provides five Fast Ethernet ports to segment network traffic, extend Fast Ethernet connection distance, and convert data packets between different transmission speeds. Importantly it provide the Auto MDI/MDI-X function on all of UTP ports, so you don't worry about whether the cable is straight or cross-over type that you can easily connect it to the other switch or hub.
ESB550SW is the device, which does need any software to install or waste your time to maintain. It is the easiest, most economical solution to incrementally upgrade 10Mbps switching to 100Mbps switching for small workgroups or SOHO network users.
ESB550SW provides five shielded RJ-45 ports with 10Base-T/100Base-TX Auto-negotiation capability. All of UTP ports support full & half duplex modes which are able to provide 200Mbps of bandwidth, The auto-negotiation function providing smooth migration from Ethernet to Fast Ethernet.

Traducción - italiano
Lo switch ad alte prestazioni ESB550SW è dotato di cinque porte Fast Ethernet per segmentare il traffico della rete, aumentare la portata della connessione Fast Ethernet e convertire i pacchetti di dati tra differenti velocità di trasmissione. E' dotato della funzione Auto MDI/MDI-X su tutte le porte UTP, per cui è possibile collegarlo facilmente all'altro switch o hub tramite cavo di rete, sia esso straight-through o cross-over.
ESB550SW non richiede l'installazione di software ed è molto semplice da configurare. E' la soluzione più facile ed economica per portare da 10Mbps a 100Mbps la velocità di piccoli gruppi di lavoro o reti SOHO.
ESB550SW è dotato di 5 porte RJ-45 schermate con funzionalità di autonegoziazione 10Base-T/100Base-TX. Tutte le porte UTP supportano le modalità full e half duplex, in grado di offrire fino a 200Mbps di banda. La funzionalità di autonegoziazione consente una migrazione agevole da Ethernet a Fast Ethernet.

inglés a italiano: Sports - Soccer
Texto de origen - inglés
With 100 days to go before the start of the 2006 FIFA World Cup™, almost all of the sides qualified for Germany underwent a full dress rehearsal. It rained goals in the 16 matches that took place around the globe on Tuesday and Wednesday, and in some cases it was the big names who were given a cold shower. Such was the case for Germany and Sweden, who suffered heavy defeats away to Italy (4-1) and Ireland (3-0) respectively. There were also surprise losses for Argentina (3-2 against Croatia) and France (2-1 at home to Slovakia), albeit by narrower margins. Read on for a full summary.

Despite the absence of Totti, Vieri and Zambrotta, Italy produced a dream first half display against a punch-drunk German side. The squadra netted twice in the first seven minutes through Alberto Gilardino and Luca Toni, then Daniele de Rossi extended their lead still further just prior to the break. In the second half, Alessandro del Piero made it four when he headed in from close range, before Robert Huth grabbed a late consolation.

Sweden came in for similar punishment in Dublin, where Damien Duff, Robbie Keane and Liam Miller were all on target for the Irish (3-0). France, meanwhile, suffered their first defeat since 25 June 2004, despite carving out a hatful of good chances. Nevertheless, the wastefulness of the French forwards contrasted starkly with the clinical finishing exhibited by the Slovaks, who took the honours courtesy of wonder strikes from Szilard Nemeth and Jozef Valachovic.

Another big name, England, survived a scare against a lively Uruguay side. The Celeste opened the scoring with the crispest of volleys from Omar Pouso, only for Peter Crouch to make use of his considerable height to nod home the equaliser in the 74th minute, before Joe Cole snatched victory in time added on (92')

Traducción - italiano
A 100 giorni all'inizio del Mondiale quasi tutte le squadre qualificate sono scese in campo per testare il proprio stato di forma. I 16 incontri disputati tra martedì e mercoledì non hanno lesinato emozioni e per qualcuno si è trattato di un brusco risveglio. È il caso di Germania e Svezia, che hanno incassato un pesante k.o. in casa di Italia (4-1) e Irlanda (3-0) rispettivamente. Perdono a sorpresa anche Argentina (3-2 contro la Croazia) e la Francia (2-1 in casa contro la Slovacchia), riuscendo comunque a contenere il passivo. Di seguito trovate il resoconto completo.

Nonostante le assenze di Totti, Vieri e Zambrotta, l'Italia sfodera un primo tempo magistrale e annichilisce la squadra tedesca. Gli Azzurri si portano sul 2-0 dopo soli sette minuti grazie ad Alberto Gilardino e Luca Toni e a pochi minuti dall'intervallo Daniele De Rossi fa tris. Nella ripresa Alex Del Piero firma la quarta rete con un colpo di testa ravvicinato. Gol della bandiera di Robert Huth nei minuti conclusivi.

Batosta anche per la Svezia, affossata dai gol di Damien Duff, Robbie Keane e Liam Miller. La Francia non concretizza le numerose occasioni create e va incontro alla prima sconfitta dal 25 giugno 2004. I transalpini pagano la serata storta degli attaccanti e la Slovacchia passa grazie a due pregevoli conclusioni di Szilard Nemeth e Jozef Valachovic.

Un'altra grande, l'Inghilterra, si impone di misura su un pimpante Uruguay. Sudamericani in vantaggio con uno splendido tiro al volo di Omar Pouso, raggiunti al 74' da un colpo di testa del gigante Peter Crouch e superati al secondo minuto di recupero da una rete di Joe Cole.

español a italiano: Un voto locale in un mondo globale
Texto de origen - español
El partido no se ha jugado en Europa, como pronosticaba la propaganda de los socialistas españoles. Desafortunadamente, se han jugado 27 partidos nacionales en una estrategia mezquina que no hace sino empeorar la posición de la UE en el tablero mundial. Los resultados de las elecciones al Parlamento Europeo confirman el desapego hacia unos comicios vistos como algo lejano y de escasa utilidad: baja participación e indiferencia ciudadana; ajustes de cuentas nacionales utilizando el voto como segunda vuelta de las legislativas; ascenso de los extremistas como muestra el caso del Partido de la Libertad de Geert Wilders en Holanda, antieuropeo y xenófobo, que ha obtenido más del 15% de los votos; implosión del laborismo británico de Gordon Brown con la posibilidad de un acceso anticipado al 10 de Downing Street de los tories de David Cameron, que ha prometido un referéndum sobre la presencia de Reino Unido en la UE; triunfo de la oposición en Irlanda con un voto de castigo al Gobierno por la crisis económica; o ensayo con todo en Alemania ante las elecciones legislativas de septiembre. Listas nacionales y problemas nacionales para unas elecciones que todavía se consideran, equivocadamente, de segundo nivel para ayudar a resolver problemas concretos y globales de una Europa que aún no vemos como un todo que pesa más que las partes.

La irrupción planetaria de Obama desde Egipto planteando la existencia de un solo mundo en el que sólo podemos salvarnos todos a la vez, contrasta con el arrastre de pies de Europa. Unos EE UU en declive reaparecen en la escena mundial con un discurso global, en el patio trasero de Europa, en Oriente Próximo. En Alemania, en el campo de concentración de Buchenwald, Obama clamó por el fin de la persecución étnica y religiosa. Son también valores europeos. Es sólo un discurso y habrá que someterlo a la prueba de la realidad pero es un estímulo y una inspiración necesarias. No existe un relato similar europeo. Ni las personalidades que lo encarnen. Hoy nos están proponiendo, y no sólo la derecha europea, que Barroso repita al frente de la Comisión y parece que Blair es el personaje de consenso para ser el primer presidente permanente de la Unión.

El 7-J se convierte en el triunfo de lo local. Ni los políticos, que no lo entienden, ni los ciudadanos, que asustados por la gran recesión nos enrocamos en lo próximo conocido, nos damos cuenta de que no hay soluciones nacionales a los problemas globales. Ningún reto importante del mundo de hoy, el cambio climático, la energía y la inmigración, pueden resolverse desde el campanario nacional. Hemos perdido una oportunidad: la mayor elección transnacional de la historia, en la que 380 millones de europeos podíamos votar por 736 miembros del Parlamento supranacional. La única institución europea elegida por toda la ciudadanía, con competencias crecientes, el control de un presupuesto de 116.000 millones de euros y origen del 70% de la legislación que nos afecta a todos. Es cierto que no se elige al gobierno europeo y ni siquiera el Parlamento designa, como sería deseable y lógico, a la Comisión Europea, el ejecutivo de la Unión.

Vale que no exista un pueblo europeo, ni un idioma único, ni una política presupuestaria o fiscal europeas, ni que ni siquiera nos hayamos dotado aún de un presidente europeo o una política exterior y de defensa comunes. Y sin embargo, Europa se hace querer. Pero no podemos seguir perdiendo protagonismo. Las grandes potencias no europeas, China, India, Brasil, están ahí.
Traducción - italiano
La partita non si è giocata in Europa. Purtroppo sono state disputate 27 partite nazionali, nell'ambito di una strategia meschina che non fa altro che peggiorare la posizione dell'Ue nello scacchiere mondiale. I risultati delle elezioni al parlamento europeo confermano lo scarso richiamo delle urne, considerate qualcosa di lontano e poco utile: bassa affluenza e indifferenza dei cittadini; regolamenti di conti nazionali, col voto usato come rivincita delle legislative; crescita degli estremisti, come dimostra il caso del Partito della libertà di Geert Wilders in Olanda, antieuropeo e xenofobo, che ha ottenuto più del 15% dei voti; implosione dei laburisti britannici di Gordon Brown, con il possibile ingresso anticipato al 10 di Downing Street dei tories di David Cameron, che ha promesso un referendum sulla permanenza del Regno Unito nell'Ue; trionfo dell'opposizione in Irlanda, con un voto punitivo al governo per la crisi economica; o prova generale in Germania, in vista delle elezioni legislative di settembre. Liste nazionali e problemi nazionali per delle elezioni che si continuano a considerare, a torto, di secondo piano per la risoluzione dei problemi concreti e globali dell'Europa, che ancora non riusciamo a considerare un tutto che vale più della somma delle sue parti.

L'irruzione planetaria di Obama dall'Egitto, che parla di un unico mondo nel quale possiamo salvarci soltanto rimanendo tutti uniti, contrasta con la frenata dell'Europa. Gli Stati Uniti in declino riappaiono sulla scena mondiale con un discorso globale alle porte dell'Europa, nel Vicino Oriente. In Germania, nel campo di concentramento di Buchenwald, Obama ha invocato la fine della persecuzione etnica e religiosa. Sono valori condivisi dall'Europa. Non è che un discorso, e bisognerà metterlo alla prova della realtà, ma offre uno stimolo e un'ispirazione necessari. Non esiste un equivalente europeo, né personalità che lo incarnino. Oggi ci stanno proponendo – e non solo la destra europea – la rielezione di Barroso a capo della Commissione, e pare che Blair riscuota il maggior numero di consensi come primo presidente permanente dell'Unione.

Il 7 giugno è stato il trionfo del localismo. Né i politici, che non lo capiscono, né i cittadini, che spaventati dalla grande recessione cercano rifugio in ciò che è prossimo e tangibile, si rendono conto che non esistono soluzioni nazionali ai problemi globali. Cambiamento climatico, energia, immigrazione: nessuna delle sfide del mondo di oggi si può risolvere dal campanile nazionale. Abbiamo perso un'occasione: le più grandi elezioni transnazionali della storia, in cui 380 milioni di europei potevano votare i 736 membri del parlamento sovranazionale. L'unica istituzione europea eletta da tutti i cittadini, con competenze crescenti, un budget da 116mila milioni di euro e la responsabilità del 70 per cento della nostra legislazione. Vero è che non si elegge il governo europeo, e il parlamento non nomina, come sarebbe logico e auspicabile, la Commissione europea, l'esecutivo dell'Unione.

Va bene che non esiste un popolo europeo, né una lingua unica, né una politica di programmazione economica o fiscale a livello europeo, e nemmeno ci siamo dotati di un presidente europeo o di una politica estera e di difesa comuni. Tuttavia, l'Europa si fa volere bene. Ma non possiamo continuare ad abdicare al ruolo di protagonisti. Le grandi potenze extraeuropee – Cina, India, Brasile – hanno già messo la freccia.
More
Automotive, Computers, IT-Marketing, Music, Soccer, Tourism
Bachelor's degree - SSIT (University of Bologna)
Años de experiencia: 17 Registrado en ProZ.com: Jun 2004 Miembro desde Sep 2005
español a italiano (, verified)
inglés a italiano (, verified)

Tradinfo (www.tradinfo.org)
Tradinfos
Adobe Acrobat, Microsoft Excel, Microsoft Office Pro, Microsoft Word, Powerpoint, SDL TRADOS, Wordfast, XTM
Powwows organized

Tommaso Benzi apoya ProZ.com's Directrices profesionales.
Screen new clients (risk management)
Network with other language professionals
Build or grow a translation team
Learn more about translation / improve my skills
Stay up to date on what is happening in the language industry
Help or teach others with what I have learned over the years
Buy or learn new work-related software
Improve my productivity
Bio
Music & CinemaTourism & TravelSports & Marketing

-

Main translator for FIFA World Cup 2006, Fédération Internationale de Football Association

and UEFA EURO 2008 & 2012 Official Magazine

-

Literary translator

- Script translation and adaptation for motion pictures and TV series.

Monster House, Plastic Surgery, How to build a house, While You Were Away, Miami Ink, Snip & Tuck, Timeless, British Biker Build Off, The Real Housewives of Orange County, Kitchen Showdown, Future Weapons, Property Ladder

and more

- Localization projects:

Gibson Europe

,

Tourism Australia

,

Visit Dublin

,

Tory Burch

,

BootB

,

Air China

,

Blue1

,

Starwood Hotels & Resorts

,

Hilton Hotels

, Canon

thinkdigital

magazine

- Regular translation projects for Desigual, Camper, Barcelo, NH Hotels, Carlson-Rezidor, Melia, Cathay Pacific, Ryanair, Lenovo.

- Worked as in-house translator at

Merril Brink International

, Galway (Ireland).

----------------------------------------------------

Working pairs: English > Italian Spanish > Italian Qualifications:

Degree in Translation and Interpretation awarded by SSIT,

Scuola Superiore per Interpreti e Traduttori, Forlì, University of Bologna

(2003 - Credentials verified)

Master degree in Translation for cinema and television awarded by

Scuole Civiche di Milano - Dipartimento di Lingue

(2005)

Memberships: Tradinfo

(Association of interpreters and translators based in Forlì)

______________________________________________


Anti Spam

Este miembro obtuvo puntos KudoZ al ayudar a otros traductores a traducir términos de nivel PRO. Haga clic en total(es) de puntos para ver los términos traducidos.



---

This user has reported completing projects in the following job categories, language pairs, and fields.





Project History Summary
Total projects
7
With client feedback
6
Corroborated
6
100% positive (6 entries)
positive
6
neutral
0
negative
0




Job type
Translation
6
Editing/proofreading
1
Language pairs
inglés a italiano
6
español a italiano
1
Specialty fields
Viajes y turismo
2
Deportes / Ejercitación / Recreo
2
Música
1
Cine, películas, TV, teatro
1
Imprenta y publicación
1
Juegos / Videojuegos / Apuestas / Casino
1
Publicidad / Relaciones públicas
1
Other fields
Palabras clave: italian, soccer, football, fussball, calcio, futbol, sport, sports, mondiali, europei, formula 1, music, musica, cinema, arts, doppiaggio, dubbing, subtitling, sottotitolaggio, sottotitoli, subtitle, subtitles, subtitulos, IT, software, hardware, computer, internet, network, html, localization, marketing, editoriale, scientific, proofreading, history, tourism, turismo, travel, hotel, accommodation, airline, airlines, viaggio, viaggi, vacanze, games, videogames, videogiochi, videojuegos, fashion, moda, clothing, mercadeo, multicultural, multilingual, language specialist
29 visitas durante el mes pasado,
de un total de 21 visitantes Este perfil ha recibido
Última actualización del perfil
Jan 21