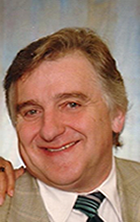 Idiomas de trabajo:
alemán a francés
francés a alemán
inglés a alemán
Dolmetscher -und Übersetzer Service
Bewährt weil zuverlässig



Schneverdingen, Niedersachsen

Hora local:

17:26 CEST (GMT+2)




Feedback from
clients and colleagues
on Willingness to Work Again

35

positive reviews

(7 unidentified)


Your feedback

Preferencia del traductor
para volver a trabajar (LWA)

Profesional autónomo agencia/empresa,

Identidad verificada
This person has a SecurePRO™ card. Because this person is not a ProZ.com Plus subscriber, to view his or her SecurePRO™ card you must be a ProZ.com Business member or Plus subscriber.

Translation, Interpreting, Editing/proofreading, Website localization, Software localization, Voiceover (dubbing), Subtitling, Transcription, Training, Desktop publishing, Vendor management
Se especializa en
Derecho: impuestos y aduanas
Mecánica / Ing. mecánica
Derecho: contrato(s)

Negocios / Comercio (general)

Viajes y turismo
Cocina / Gastronomía
Religión
Publicidad / Relaciones públicas
Alimentos y bebidas
Historia
More
EUR
Puntos de nivel PRO 19, Preguntas respondidas: 22, Preguntas formuladas: 15
Transferencia electrónica
<3 employees
2007
U.A.E. dirhams (aed), Australian dollars (aud), Bahrain dinars (bhd), Canadian dollars (cad), Swiss francs (chf), Chinese yuan (cny), Czech koruny (czk), Danish kroner (dkk), Euro (eur), Pounds sterling (gbp), Israel shekels (ils), Icelandic kronur (isk), Japanese yen (jpy), Korean won (krw), Kuwaiti dinars (kwd), Norwegian kroner (nok), New Zealand dollars (nzd), Omani rials (omr), Polish zlotys (pln), Qatar riyals (qar), Saudi Arabian riyals (sar), Swedish kronor (sek), Singapore dollars (sgd), New Taiwan dollar (twd), U. S. dollars (usd), South African rand (zar)
Años de experiencia: 45 Registrado en ProZ.com: Mar 2007
N/A
N/A
DVÜD
Across, Adobe Acrobat, Indesign, Microsoft Excel, Microsoft Word, Across, SDL Trados Studio 2011, Wordfast, Passolo, Powerpoint, SDL TRADOS, Wordfast
http://www.herzet.de
CV auf Anfrage, CV on request, CV sur demande.
Training sessions attended
Dolmetscher -und Übersetzer Service apoya ProZ.com's Directrices profesionales (v1.1).
Bio
Throughout my professional life, starting 1969, I have been engaged in interpreting and translating between German, English, French, Spanisch, Flemish and Dutch, as part of most of my different jobs.
Since January 2007, I have been working as a freelance translator and interpreter as well as owner of my translation agency. Thanks to a number of colleagues with different specialisations and mother tongues,
we now translate from and into over 100 language directions. Mostly in the following languages
GERMAN, FRENCH, ENGLISH (UK and US), SPANISH, DUTCH, FLEMISH, ITALIAN, EU and BRASILIAN PORTUGUESE, CATALAN AND INDONESIAN.

This gives you a great range of languages and specialisations you can have us translate for you.
One colleague with the right specialisation and mother tongue translates your project and another qualified colleague or I review the finished job in order to make sure you get a high quality translation.
You will find more information and references of our work under this link:
herzet
Palabras clave: Afghanistan, AF, 4, Ägypten, EG, 818, Åland, AX, 248, Albanien, AL, 8, Algerien, DZ, 12, Amerikanische Jungferninseln, VI, 850, Amerikanisch-Samoa, AS, 16, Andorra, AD, 20, Angola, AO, 24, Anguilla, AI, 660, Antarktika, AQ, 10, Antigua und Barbuda, AG, 28, Äquatorialguinea, GQ, 226, Argentinien, AR, 32, Armenien, AM, 51, Aruba, AW, 533, Aserbaidschan, AZ, 31, Äthiopien, ET, 231, Australien, AU, 36, Bahamas, BS, 44, Bahrain, BH, 48, Bangladesch, BD, 50, Barbados, BB, 52, Bassas da India, TF, 260, Belarus, BY, 112, Belgien, BE, 56, Belize, BZ, 84, Benin, BJ, 204, Bermuda, BM, 60, Bhutan, BT, 64, Bolivien, BO, 68, Bosnien und Herzegowina, BA, 70, Botsuana, BW, 72, Bouvetinsel, BV, 74, Brasilien, BR, 76, Britische Jungferninseln, VG, 92, Britisches Territorium im Indischen Ozean, IO, 86, Brunei Darussalam, BN, 96, Bulgarien, BG, 100, Burkina Faso, BF, 854, Burundi, BI, 108, Cabo Verde, CV, 132, Chile, CL, 152, China, CN, 156, Clipperton, FR, 250, Cookinseln, CK, 184, Costa Rica, CR, 188, Côte d'Ivoire, CI, 384, Dänemark, DK, 208, Deutschland, DE, 276, Dominica, DM, 212, Dominikanische Republik, DO, 214, Dschibuti, DJ, 262, Ecuador, EC, 218, El Salvador, SV, 222, Eritrea, ER, 232, Estland, EE, 233, Europa, TF, 260, Falklandinseln, FK, 238, Färöer, FO, 234, Fidschi, FJ, 242, Finnland, FI, 246, Frankreich, FR, 250, Frankreich (metropolitanes), FX, 249, Französische Süd- und Antarktisgebiete, TF, 260, Französisch-Guayana, GF, 254, Französisch-Polynesien, PF, 258, Gabun, GA, 266, Gambia, GM, 270, Gazastreifen, PS, 275, Georgien, GE, 268, Ghana, GH, 288, Gibraltar, GI, 292, Glorieuses, TF, 260, Grenada, GD, 308, Griechenland, GR, 300, Grönland, GL, 304, Großbritannien, GB, 826, Guadeloupe, GP, 312, Guam, GU, 316, Guatemala, GT, 320, Guernsey, GG, 831, Guinea, GN, 324, Guinea-Bissau, GW, 624, Guyana, GY, 328, Haiti, HT, 332, Heard und McDonaldinseln, HM, 334, Honduras, HN, 340, Hongkong, HK, 344, Indien, IN, 356, Indonesien, ID, 360, Insel Man, IM, 833, Irak, IQ, 368, Iran, IR, 364, Irland, IE, 372, Island, IS, 352, Israel, IL, 376, Italien, IT, 380, Jamaika, JM, 388, Japan, JP, 392, Jemen, YE, 887, Jersey, JE, 832, Jordanien, JO, 400, Juan de Nova, TF, 260, Kaimaninseln, KY, 136, Kambodscha, KH, 116, Kamerun, CM, 120, Kanada, CA, 124, Kasachstan, KZ, 398, Katar, QA, 634, Kenia, KE, 404, Kirgisistan, KG, 417, Kiribati, KI, 296, Kleinere Amerikanische Überseeinseln, UM, 581, Kokosinseln (Keelinginseln), CC, 166, Kolumbien, CO, 170, Komoren, KM, 174, Kongo, CG, 178, Kongo, Demokratische Republik, CD, 180, Korea, Demokratische Volksrepublik, KP, 408, Korea, Republik, KR, 410, Kroatien, HR, 191, Kuba, CU, 192, Kuwait, KW, 414, Laos, LA, 418, Lesotho, LS, 426, Lettland, LV, 428, Libanon, LB, 422, Liberia, LR, 430, Libyen, LY, 434, Liechtenstein, LI, 438, Litauen, LT, 440, Luxemburg, LU, 442, Macau, MO, 446, Madagaskar, MG, 450, Malawi, MW, 454, Malaysia, MY, 458, Malediven, MV, 462, Mali, ML, 466, Malta, MT, 470, Marokko, MA, 504, Marshallinseln, MH, 584, Martinique, MQ, 474, Mauretanien, MR, 478, Mauritius, MU, 480, Mayotte, YT, 175, Mazedonien, MK, 807, Mexiko, MX, 484, Mikronesien, FM, 583, Moldau, MD, 498, Monaco, MC, 492, Mongolei, MN, 496, Montenegro, ME, 499, Montserrat, MS, 500, Mosambik, MZ, 508, Myanmar, MM, 104, Namibia, NA, 516, Nauru, NR, 520, Nepal, NP, 524, Neukaledonien, NC, 540, Neuseeland, NZ, 554, Nicaragua, NI, 558, Niederlande, NL, 528, Niederländische Antillen, AN, 530, Niger, NE, 562, Nigeria, NG, 566, Niue, NU, 570, Nördliche Marianen, MP, 580, Norfolkinsel, NF, 574, Norwegen, NO, 578, Oman, OM, 512, Österreich, AT, 40, Pakistan, PK, 586, Palau, PW, 585, Panama, PA, 591, Papua-Neuguinea, PG, 598, Paraguay, PY, 600, Peru, PE, 604, Philippinen, PH, 608, Pitcairninseln, PN, 612, Polen, PL, 616, Portugal, PT, 620, Puerto Rico, PR, 630, Réunion, RE, 638, Ruanda, RW, 646, Rumänien, RO, 642, Russische Föderation, RU, 643, Saint-Martin, MF, 663, Salomonen, SB, 90, Sambia, ZM, 894, Samoa, WS, 882, San Marino, SM, 674, São Tomé und Príncipe, ST, 678, Saudi-Arabien, SA, 682, Schweden, SE, 752, Schweiz, CH, 756, Senegal, SN, 686, Serbien, RS, 688, Serbien und Montenegro, CS, 891, Seychellen, SC, 690, Sierra Leone, SL, 694, Simbabwe, ZW, 716, Singapur, SG, 702, Slowakei, SK, 703, Slowenien, SI, 705, Somalia, SO, 706, Spanien, ES, 724, Spitzbergen, SJ, 744, Sri Lanka, LK, 144, St. Barthélemy, BL, 652, St. Helena, Ascension und Tristan da Cunha, SH, 654, St. Kitts und Nevis, KN, 659, St. Lucia, LC, 662, St. Pierre und Miquelon, PM, 666, St. Vincent und die Grenadinen, VC, 670, Südafrika, ZA, 710, Sudan, SD, 729, Südgeorgien und die Südlichen Sandwichinseln, GS, 239, Südsudan, SS, 728, Suriname, SR, 740, Swasiland, SZ, 748, Syrien, SY, 760, Tadschikistan, TJ, 762, Taiwan, TW, 158, Tansania, TZ, 834, Thailand, TH, 764, Timor-Leste, TL, 626, Togo, TG, 768, Tokelau, TK, 772, Tonga, TO, 776, Trinidad und Tobago, TT, 780, Tromelin, TF, 260, Tschad, TD, 148, Tschechische Republik, CZ, 203, Tunesien, TN, 788, Türkei, TR, 792, Turkmenistan, TM, 795, Turks- und Caicosinseln, TC, 796, Tuvalu, TV, 798, Uganda, UG, 800, Ukraine, UA, 804, Ungarn, HU, 348, Uruguay, UY, 858, Usbekistan, UZ, 860, Vanuatu, VU, 548, Vatikanstadt, VA, 336, Venezuela, VE, 862, Vereinigte Arabische Emirate, AE, 784, Vereinigte Staaten, US, 840, Vietnam, VN, 704, Wallis und Futuna, WF, 876, Weihnachtsinsel, CX, 162, Westjordanland, PS, 275, Westsahara, EH, 732, Zentralafrikanische Republik, CF, 140, aa, Afar, Qafár af, ab, Abchasisch, Аҧсшәа, ace, Achinesisch, Acèh, acm, Irakisch-Arabisch, ?, ady, Adygeisch, адыгабзэ, aeb, Tunesisch-Arabisch, تونسي/Tûnsî, af, Afrikaans, Afrikaans, ain, Ainu, アイヌ イタㇰ, ais, Nataoran/Sakizaya (en), Sakizaya, ak, Akan, Akan, akb, Batak Angkola (Bataksprachen, en), Sakizaya, aki, Aiome (en), Sakizaya, akz, Akan, Akan, aln, Gegisch, Gegë, als, Alemannisch (ursprünglich nur Elsässisch), Alemannisch, alt, Südaltaisch, Алтай тили, am, Amharisch, አማርኛ, amr, Amarakaeri, Amarakaeri, an, Aragonesisch, aragonés, ang, Altenglisch/Angelsächsisch, Ænglisc, anp, Angika (en), अङ्गिका, ar, Arabisch, العربية, arc, Aramäisch, ܐܪܡܝܐ, arn, Mapudungun, mapudungun, aro, Araona (en), Orqnchi'a Aqoana / 𐤀𐤒𐤏𐤀𐤍𐤀 𐤏𐤓𐤊𐤍𐤆𐤉𐤀, arq, Algerisch-Arabisch, جازايرية, ary, Marokkanisch-Arabisch, Maġribi, arz, Ägyptisch-Arabisch, مصرى, as, Assamesisch, অসমীয়া, ase, American Sign Language, American sign language, , (amerikanische Gebärdenschrift), , ast, Asturisch, asturianu, atj, Atikamekw (en), Atikamekw, atv, Nordaltaisch, Алтай тили, av, Awarisch, авар, awa, Awadhi, अवधी, ay, Aymara, Aymar aru, az, Aserbaidschanisch (lateinische Schrift), azərbaycanca, azb, Südaserbaidschanisch (arabische Schrift), تۆرکجه, ba, Baschkirisch, башҡортса, ban, Balinesisch, Basa Bali, bar, Bairisch, Boarisch, bat-smg, Schemaitisch, žemaitėška, bbc, Toba Batak (en), Batak Toba, bcc, Südliches Belutschisch, جهلسری بلوچی, bcl, Bikolano, Bikol Central, be, Weißrussisch (normativ), беларуская, be-tarask, Weißrussisch (Taraschkewiza), беларуская (тарашкевіца)‎, bfq, Badaga, ಬಡಗ ಭಾಷೆ, bg, Bulgarisch, български, bgn, Westliches Belutschi, روچ کپتین بلوچی, bh, Bhojpuri, भोजपुरी, bi, Bislama, Bislama, bjn, Banjar, Bahasa Banjar, bla, Blackfoot, bla, bm, Bambara, bamanankan, bn, Bengalisch, বাংলা, bo, Tibetisch, བོད་ཡིག, bpy, Bishnupriya Manipuri, বিষ্ণুপ্রিয়া মণিপুরী, bqi, Bachtiarisch, بختیاری, br, Bretonisch, brezhoneg, brh, Brahui, Bráhuí, bs, Bosnisch, bosanski, bto, Rinconada Bikolano (en), Iriga Bicolano, bug, Buginesisch, ᨅᨔ ᨕᨘᨁᨗ, bxr, Burjatisch, буряад, ca, Katalanisch, català, cak, Cakchiquel, cak, cbk-zam, Chabacano, Chavacano de Zamboanga, cdo, Min Dong, Mìng-dĕ̤ng-ngṳ̄, ce, Tschetschenisch, нохчийн, ceb, Cebuano, Cebuano, ch, Chamorro, Chamoru, chb, Chibcha (Sprachfamilie: Chibcha-Sprachen, en), Muysccubun, chn, Chinook Wawa, Chinuk wawa, cho, Choctaw, Choctaw, chr, Cherokee, ᏣᎳᎩ, chy, Cheyenne, Tsetsêhestâhese, ckb, Sorani, کوردی, ckt, Tschuktschisch, лыгъоравэтлъан йилйил, cnh, Hakha Chin, Laiholh, co, Korsisch, corsu, cr, Cree, Nēhiyawēwin / ᓀᐦᐃᔭᐍᐏᐣ, crh, Krimtatarisch, qırımtatarca, cs, Tschechisch, čeština, csb, Kaschubisch, kaszëbsczi, cu, Altkirchenslawisch, словѣньскъ / ⰔⰎⰑⰂⰡⰐⰠⰔⰍⰟ, cv, Tschuwaschisch, Чӑвашла, cy, Walisisch, Cymraeg, da, Dänisch, dansk, de, Deutsch, Deutsch, din, Dinka, [[:din:|]], diq, Süd-Zazaisch, Zazaki, dng, Dunganisch, Хуэйзў йүян, dsb, Niedersorbisch, dolnoserbski, dtp, Kadazandusun, Dusun Bundu-liwan, dty, Doteli (en), डोटेली, dv, Dhivehi, ދިވެހިބަސް, dz, Dzongkha, ཇོང་ཁ, ee, Ewe, eʋegbe, el, Griechisch, Ελληνικά, eml, Emilianisch, emiliàn e rumagnòl, en, Englisch, English, enf, Enzische, Онаь базаан, enm, Mittelenglisch, Middle Englisce, eo, Esperanto, Esperanto, es, Spanisch, español, ese, Eqpl Ese (en), eqpl Ese ñ machei', et, Estnisch, eesti, eu, Baskisch, euskara, ext, Extremadurisch, estremeñu, fa, Persisch, فارسی, ff, Fulfulde, Fulfulde, fi, Finnisch, suomi, fil, Filipino, Filipino, fit, Meänkieli, meänkieli, fiu-vro, Võro, Võro, fj, Fidschi, Na Vosa Vakaviti, fo, Färöisch, føroyskt, fr, Französisch, français, frp, Frankoprovenzalisch, arpetan, frr, Nordfriesisch, Nordfriisk, fur, Furlanisch, furlan, fy, Westfriesisch, Frysk, ga, Irisch, Gaeilge, gag, Gagausisch, Gagauz, gan, Gan, 贛語, gd, Schottisch-Gälisch, Gàidhlig, gl, Galicisch, galego, glk, Gilaki, گیلکی, gn, Guaraní, Avañe'ẽ, gom, Konkani, गोंयची कोंकणी / Gõychi Konknni, gor, Gorontalo, Bahasa Hulontalo, got, Gotisch, 𐌲𐌿𐍄𐌹𐍃𐌺, grc, Altgriechisch, Ἀρχαία ἑλληνικὴ, gu, Gujarati, ગુજરાતી, gv, Manx, Gaelg, ha, Hausa, Hausa, hak, Hakka, 客家語/Hak-kâ-ngî, haw, Hawaiisch, Hawaiʻi, he, Hebräisch, עברית, hi, Hindi, हिन्दी, hif, Fidschi-Hindi, Fiji Hindi, hil, Hiligaynon, Ilonggo, ho, Hiri Motu, Hiri Motu, hr, Kroatisch, hrvatski, hrx, Riograndenser Hunsrückisch, Hunsrik, hsb, Obersorbisch, hornjoserbsce, hsn, Xiang, 湘语, ht, Haitianisch, Kreyòl ayisyen, hu, Ungarisch, magyar, hy, Armenisch, Հայերեն, hz, Otjiherero, Otsiherero, ia, Interlingua, interlingua, ibb, Ibibio, Ibibio, id, Indonesisch (Variante des Malaiischen), Bahasa Indonesia, ie, Interlingue, Interlingue, ig, Igbo, Igbo, ii, Sichuan-Yi, ꆇꉙ, ik, Inupiaq, Iñupiak, ilo, Ilokano, Ilokano, inh, Inguschisch, ГӀалгӀай, io, Ido, Ido, is, Isländisch, íslenska, it, Italienisch, italiano, iu, Inuktitut, ᐃᓄᒃᑎᑐᑦ/inuktitut, izh, Ischorisch, Ižoran, ja, Japanisch, 日本語, jam, Jamaikanisch-Kreolisch, Patois, jbo, Lojban, la .lojban., jct, Krimtschakisch, Kırımçakça, jv, Javanisch, Basa Jawa, ka, Georgisch, ქართული, kaa, Karakalpakisch, Qaraqalpaqsha, kab, Kabylisch, Taqbaylit, kac, Jingpo / Kachin (en), Kachin, kbd, Kabardinisch, Адыгэбзэ, kbp, Kabiyé, Kabɩyɛ, kg, Kikongo, Kongo, khw, Khowar, کھوار, ki, Kikuyu, Gĩkũyũ, kip, Sheshi Kham (en:Kham allgemein, Wikidata), Sheshi Kham, kiu, Nord-Zazaisch, Kırmancki, kj, Kwanyama, Kwanyama, kjj, Khinalug, каьтш мицI / kätš mic', kjh, Chakassisch, Хакас тілі, kk, Kasachisch, қазақша, kl, Grönländisch, kalaallisut, km, Khmer, ភាសាខ្មែរ, kn, Kannada, ಕನ್ನಡ, ko, Koreanisch, 한국어, koi, Komi-Permjakisch, Перем Коми, kr, Kanuri, Kanuri, krc, Karatschai-Balkarisch, къарачай-малкъар, krj, Kinaray-a (en), Kinaray-a, krl, Karelisch, karjal, ks, Kashmiri, कॉशुर / کٲشُر, ksh, Ripuarisch, Ripoarisch, ku, Kurdisch (in lateinischer Schrift), Kurdî, kum, Kumykisch, Къумукъ тил / Qumuq til / Къумукъ тили / Qumuq tili, kv, Komi, коми, kw, Kornisch, kernowek, ky, Kirgisisch, Кыргызча, la, Latein, Latina, lad, Judenspanisch, Ladino, lb, Luxemburgisch, Lëtzebuergesch, lbe, Lakisch, лакку, lez, Lesgisch, лезги, lfn, Lingua Franca Nova, Lingua Franca Nova, lg, Luganda, Luganda, lhu, Lahu, Lahu, li, Limburgisch, Limburgs, lij, Ligurisch (Romanisch), Ligure, liv, Livisch, Līvõ, lki, Leki, لەکی‎, lld, Ladinisch, Ladin, lmo, Lombardisch, lumbaart, ln, Lingála, lingála, lo, Laotisch, ລາວ, loz, Lozi, Silozi, lrc, nördliches Luri, لۊری شومالی, lt, Litauisch, lietuvių, ltg, Lettgallisch, latgaļu, lud, Lüdisch, Luudi, lus, Mizo, Mizo ţawng, luz, Südliches Luri, لئری دوٙمینی, lv, Lettisch, latviešu, lzz, Lasisch, Lazuri, mad, Madura, Bhâsa Madhurâ, mai, Maithili, मैथिली, map-bms, Banyumasan (Javanisch), Basa Banyumasan, maz, Mazahua, Jñatrjo, mdf, Mokschanisch, мокшень, mfe, Morisyen, Morisyen / Morisien, mg, Malagasy, Malagasy, mh, Marshallesisch, Kajin M̧ajeļ, mhr, Mari (Ostmari/Wiesenmari), олык марий, mi, Maori, Māori, mic, Mi'kmaq (en), Míkmaq, miq, Miskito, Miskitu, min, Minangkabauisch, Baso Minangkabau, mk, Mazedonisch, македонски, ml, Malayalam, മലയാളം, mn, Mongolisch, монгол, mnc, Mandschurisch, ᠮᠠᠨᠵᡠ ᡤᡳᠰᡠᠨ, mr, Marathi, मराठी, mrj, Mari (Westmari/Bergmari), кырык мары, ms, Malaiisch, Bahasa Melayu, mt, Maltesisch, Malti, mus, Muskogee, Mvskoke, mwl, Mirandés, Mirandés, mww, Hmong Daw (en), Hmoob, my, Birmanisch, မြန်မာဘာသာ, myv, Ersjanisch, эрзянь, mzn, Masanderanisch, مازِرونی, Deutsch, Englisch (Groß-Britannien), Flämisch (Belgien), Französisch, Gälisch (Irland), Luxemburgisch, Niederländisch (Holland), Baskisch (Spanien + Frankreich), Galizisch (Spanien), Griechisch, Italienisch, Katalanisch (Spanien), Portugiesisch, Spanisch, Dänisch, Finnisch, Isländisch, Norwegisch, Schwedisch, Estnisch, Kroatisch (Serbokroatisch), Lettisch, Litauisch, Polnisch, Rumänisch, Russisch, Serbisch, Serbokroatisch (Kroatien), Slowakisch, Slowenisch, Tschechisch, Ukrainisch, Ungarisch, Weißrussisch, Afghanisch (Dari / Paschtunisch ), Arabisch, Dari (Afghanistan), Farsi (Iran / Persien), Hebräisch, Hindi, (Indien), Iranisch (Persien /Farsi), Kurdisch, Paschtunisch (Afghanistan + Pakistan), Persisch (Iran / Farsi), Urdu (Indien) Türkisch, Französisch (Quebec) Englisch (USA), Portugiesisch (Brasilien), Spanisch (Zentral- und Südamerika), Afghanisch (Dari / Paschtunisch ), Arabisch, Armenisch, Aserbaidschanisch/Aseri, (Iran + Aserbaidschan), Bahasa Indonesia (Indonesien), Burmesisch, Bengalisch (Bangladesch + Indien), Kambodschanisch (Khmer), Chinesisch (Mandarin / Kantonesisch), Dari (Afghanistan), Farsi (Iran / Persien), Hebräisch (Israel), Hindi (Indien), Indonesisch (Bahasa Indonesia), Iranisch (Persien / Farsi), Japanisch, Jawi (Malaisia), Kantonesisch (China), Kasachisch, Koreanisch, Kurdisch (Türkei + Syrien + Irak + Iran), Malaiisch (Bahasa), Mandarin (China), Nepalesisch, Paschtunisch (Afghanistan + Pakistan), Persisch (Iran / Farsi), Philippinisch (Tagalog), Russisch, Singhalesisch (Sri Lanka), Tagalog (Philippinen), Thailändisch, Türkisch, Vietnamesisch, Urdu (Indien + Pakistan), Usbekisch, Acholi (Nord Uganda + Süd Sudan) Afrikaans (Südafrika), Akan ( Süd Ghana + Elfenbeinküste) Alur (Uganda + Demokratische Republik Kongo) Amharisch (Äthiopien), Arabisch (Nord-Afrika und mittleren Osten), Bemba/ Chibemba (Sambia) Chichewa/Chewa/Nyanja (Sambia, Malawi), Dinka (Süd-Sudan), Ewe (Ghana + Togo), Fante/Fanti (Ghana) Fulani (West Afrika), Ga/Gain (Ghana) Hausa (Nigeria + Niger), Igbo (Nigeria), Kamba/Kikamba (Kenya), Kalendjin (Kenya), Kikuyu (Kenya) Kinyarwanda (Ruanda, Demokratischen Republik Kongo + Uganda), Kituba (Republik Kongo + Demokratische Republik Kongo), Kipsigis (Kenya), Kirundi/Rundi (Burundi) Kisii/Ekegusii (Kenya), Krio/Kreole (Sierra Leone), Lingala (Republik Kongo + Demokratische Republik Kongo), Luganda (Uganda), Lugere (Uganda), Lugisu (Uganda), Luhya (Kenya), Luo (Kenya + Uganda), Lusoga (Uganda), Massai (Kenya + Tansania), Madinka/Mandingo (West Afrika), Malagasy (Madagaskar), Ndebele (Simbabwe + Südafrika), Nyoro/Runyoro (Uganda), Oromo (Äthiopien + Kenia), Pidgin (Nigeria), Sepedi/Nord Sotho (Botswana + Südafrika), Sesotho (Ost- und Südafrika), Setswana (Botswana + Südafrika), Shona (Simbabwe + Mozambik), Siswati (Südafrika + Swasiland), Somali (Somalia + Kenia + Äthiopiens + Dschibuti), Swahili (Verkehrssprache Ostafrikas), Tigrinja (Äthiopien + Eritrea), Tooro/Rutooro (Uganda), Tshiluba (Demokratischen Republik Kongo), Tsonga (Simbabwe + Südafrika), Tswana (südliches Afrika), Twi (Ghana), Veda/Venda (Südafrika + Simbabwe), Wolof (Senegal + Gambia + Mauretanien), Xhosa (Südafrika), Yoruba (Nigeria + Benin + Togo), Zulu (Südafrika), Brasilianisch, Mexikanisch, Belgisch, Schweizerisch, Österreichisch, Luxemburgisch, Liechtensteinisch, Kanadisch, Amerikanisch, Europäisch, Asiatisch, Afrikanisch, Orientalisch, Indisch, Chinesisch, Australisch, Neuseeländisch, Hawaiisch, Argentinisch, Chilensich, Venezualesisch, Urugaisch, Paraguaisch, Karibisch
Última actualización del perfil
Jul 16, 2019