Miembro desde Jun '19
Idiomas de trabajo:
polaco a inglés
inglés a polaco
español a polaco
español a inglés
portugués a inglés
Michał Mleczko
15 yrs marketing, contracts, books, docs



Katowice, Slaskie, Polonia

Hora local:

17:25 CEST (GMT+2)




PayPal accepted

Feedback from
clients and colleagues
on Willingness to Work Again

3

positive reviews

(1 unidentified)


Your feedback
Jul 24, 2020

(

posted via

ProZ.com): I hope business is picking up slowly. Recently, I've completed translation of vast medical documentation, online hiring programme for a giant company, clinical trial agreement for a pharmaceutical company and a corporate website (Polish/English and English/Polish). On top of that, I did a tax declaration translation from Portuguese to English.
...more, + 9 other entries »
---
Accurate, fast, and passionate translator.
Traductor o intérprete autónomo
This person has a SecurePRO™ card. Because this person is not a ProZ.com Plus subscriber, to view his or her SecurePRO™ card you must be a ProZ.com Business member or Plus subscriber.

This person is not affiliated with any business or Blue Board record at ProZ.com.
Translation, Editing/proofreading, Software localization, Copywriting, Transcreation, Website localization, Transcription
Se especializa en
Mercadeo / Estudios de mercado
Derecho: contrato(s)
Publicidad / Relaciones públicas
Certificados, diplomas, títulos, CV
Poesía y literatura
Ciencias sociales, sociología, ética, etc.
Recursos humanos
Viajes y turismo
Educación / Pedagogía
Psicología
More
Preguntas respondidas: 7, Preguntas formuladas: 1
Muestras de traducción: 9
inglés a polaco: Product taglines, teasers and descriptions (various brands) / Tagline, teasery i opisy produktów (różne marki)
General field: Mercadeo
Detailed field: Mercadeo / Estudios de mercado
Texto de origen - inglés
Organic Keto Fusion MCT Oil by Ancient Nutrition combines black cumin seed extract + coconut derived MCTs to support energy.

Vanilla Multi Collagen Protein Powder by Ancient Nutrition delivers collagen for healthy looking skin & nails.

Salted-Caramel Flavored Protein Powder from Beef Bone Broth.

Stay Dry Disposable Nursing Pads by Lansinoh ensure a discreet fit, providing leak proof coverage for nursing mothers.

Peppermint Xylitol Anticavity Fluoride Toothpaste by Spry is carefully formulated to provide you a path to a beautiful smile.

Raspberry Lemonade Water Enhancing Drops (1.6fl. oz)48ml | SweetLeaf.

Raspberry Lemonade Water Enhancing Drops by SweetLeaf infuse your water with a tart but sweet flavor minus calories & sugars.

Elderflower Spice Gypsy Gold Care Tea by Traditional Medicinals delivers soothing comfort & an immune boost in a cup of tea.

Immune-Boosting Elderflower Spiced Tea.

Organic Roasted Dandelion Root Tea by Traditional Medicinals is a unique blend designed to support digestion & natural detox.

Clean Mint Simply White Toothpaste (4.7oz) 133g | Tom's of Maine.

Organic Nettle Leaf Herbal Tea by Traditional Medicinals is an earthy blend believed to support joints & overall wellness.
Traducción - polaco
Organiczny olej Keto Fusion MCT od Ancient Nutrition łączy w sobie ekstrakt z nasion czarnego kminu + MCT pochodzenia kokosowego dla wsparcia energii.

Waniliowy, multikolagenowy proszek proteinowy Multi Collagen Protein od Ancient Nutrition dostarcza kolagenu dla zdrowego wyglądu skóry i paznokci.

Proszek białkowy bulionu kostnego z wołowiny o smaku słonego karmelu.

Jednorazowe wkładki laktacyjne Stay Dry Disposable od Lansinoh zapewniają dyskretne dopasowanie i suchość karmiącym matkom.

Przeciwpróchniczna pasta do zębów XYLITOL z fluorem i ksylitolem o smaku mięty pieprzowej od Spry została starannie opracowana, aby zapewnić Ci piękny uśmiech.

Krople smakowe do wody Water Enhancing Drops o smaku malinowej lemoniady (1.6fl. oz)48ml | SweetLeaf.

Krople smakowe do wody Water Enhancing Drops o smaku malinowej lemoniady od SweetLeaf nadają wodzie cierpki, lecz słodki smak, bez dodatku cukru i kalorii.

Herbata korzenna Gypsy Gold Care z czarnego bzu od Traditional Medicinals dostarcza ukojenia i wzmacnia odporność organizmu w filiżance herbaty.

Wzmacniająca odporność, herbata korzenna z czarnego bzu.

Organiczna herbata z prażonego korzenia mniszka lekarskiego od Traditional Medicinals to wyjątkowa mieszanka, opracowana dla wsparcia czynności trawiennych i naturalnej detoksykacji organizmu.

Wybielająca pasta do zębów o smaku orzeźwiającej mięty Clean Mint Simply White (4.7oz) 133g | Tom's of Maine.

Organiczna herbata ziołowa z liści pokrzywy od Traditional Medicinals to esencjonalna mieszanka wspomagająca stawy i ogólny stan zdrowia.
portugués a inglés: CERTIDÃO DE NASCIMENTO / BIRTH CERTIFICATE
General field: Jurídico/Patentes
Detailed field: Certificados, diplomas, títulos, CV
Texto de origen - portugués
Quinta Circunscrição do Registro Civil das Pessoas Naturais e Tabelionato da Capital do Estado do Rio de Janeiro

CERTIDÃO DE NASCIMENTO

Certifico que, no livro 0466, às folhas 030-V, sob número 144271, está registrado o assento de (…) do sexo femenino, nascida no dia trinta e um de julho de mil novecentos e sessenta e dois (31/071962), às dez horas e cihqüenta minutos, na RUA (…) – NESTA CIDADE. Filha de (…) e de (…). São avós paternos: (…) E (…). São avós maternos: (…) E (…). Foi declarante do PAI. Foram testemunhas: (…) e (…). Registro feito em quatro de Agosto de mil novecentos e sessenta e dois. Observações: ANOTO O CASAMENTO DA REGISTRADA AO LADO COM (…), LAVRADO NESTE CARTÓRIO NO DIA 18.12.1994. LIVRO BB-034, FLS-198. RIO, 17.02.1995. O OFICIAL (…).

Eu, (…), Escrevente, a extrai. O referido e verdade e dou fe.
Traducción - inglés
Fifth Circumscription of the Civil Registry of Natural Persons and Notary of the Capital of the State of Rio de Janeiro

BIRTH CERTIFICATE

I HEREBY CERTIFY that, in book 0466, folio 030-V, under ID 144271, there is a record that reads (…), of female sex, born on the thirty-first day of July, one thousand nine hundred and sixty-two (31/07/1962), at ten hours and fifty minutes in the morning, at (…) - IN THIS CITY. Daughter of (…) and of (…). Paternal grandparents are: (…) and (…). Maternal grandparents are: (…) and (…). Declarant: FATHER. Witnesses were: (…) and (…). Record made on the fourth of August, one thousand nine hundred and sixty-two. Notices: NOTICE OF THE MARRIAGE OF THE REGISTERED TO (…), RECORDED IN THIS CIVIL REGISTRY ON 18.12.1994, BOOK BB-034, FLS-198. RIO, 17.02.1995. (…).

Document drawn by [illegible signature], (…), civil registry clerk. The referred to information is true, and I do so certify.
polaco a inglés: Shopping mall newsletter entries (excerpts)
General field: Mercadeo
Detailed field: Mercadeo / Estudios de mercado
Texto de origen - polaco
Chrupiąca bułka po brzegi wypełniona smaczną zawartością – solidna porcja kurczaka w legendarnej panierce KFC, oryginalny ser, chrupiące warzywa i aromatyczne sosy.

Prawdziwa gratka dla fanów aktywności outdoorowych i marki Hi-Tec. Teraz w sklepie Martes Sport drugi produkt cenionego producenta obuwia i odzieży turystycznej kupicie za połowę ceny.


Zapraszamy do sklepu Vital - strefa zdrowego życia na majowe zakupy pełne nowości i super promocji!

Naturalny napój energetyczny o jabłkowym smaku, zawiera ekstrakt z guarany i naturalną kofeinę. Guarana usuwa zmęczenie, zwiększa wytrzymałość fizyczną organizmu, wspomaga koncentrację. Bez cukru i sztucznych słodzików, bez sztucznych substancji, bez konserwantów. Zawiera tylko cztery składniki.

Błyśnij, Olśnij, Rozkwitaj razem z YES! Skorzystaj z promocji -20% na drugą i każdą kolejną, nie droższą sztukę biżuterii. Promocje nie łączą się. Zapraszamy do Salonu YES!

Jakie są zegarki Cerruti? Eleganckie, perfekcyjnie wykonane i we włoskim stylu! Jeśli zastanawiałeś się nad zakupem zegarka Cerruti, teraz pojawia się ku temu doskonały pretekst. Marka przygotowała specjalny upominek dla wszystkich klientów. Tylko teraz, do każdego kupionego zegarka marki Cerruti, koszulkę polo otrzymasz w prezencie.

Mountain Warehouse jest jedną z największych międzynarodowych firm odzieżowych specjalizująca się w odzieży outdoorowej. Marka została zapoczątkowana w 1997 roku przez Mark Neale i obecnie obsługuje ponad 4 mln klientów rocznie w 266 sklepach na całym świecie. Kolekcje Mountain Warehouse przeznaczone są do szerokiej gamy zajęć na świeżym powietrzu, w tym spacerów, biegania, jazdy na rowerze, turystyki i jazdy na nartach dla całej rodziny. Jako marka, Mountain Warehouse koncentruje się na oferowaniu sprzętu w najlepszych cenach dla rosnącej bazy klientów w kategorii outdoor'u.

Wiadomo, że dodatki są podstawą do stworzenia czegoś niesamowitego. Poszetka ivory, mucha do wiązania, spinki do mankietów, szelki na guziki, dwurzędowa kamizelka, wpinka do butonierki to dodatki, które nadadzą ślubnemu garniturowi elegancji.
Traducción - inglés
Crispy roll stuffed to the brim with tasty filling – a hearty piece of chicken in the legendary KFC batter, original cheese, crunchy vegetables and aromatic sauces.

A real treat for the fans of outdoor activities and Hi-Tec brand. Now, at Martes Sport store, a second item you buy from this esteemed producer of tourist attire & footwear you will get for half the price.

Come visit Vital store – your healthy lifestyle zone for May-time shopping packed with brand new products and some awesome bargains!

Apple-flavoured natural energy drink contains guarana extract and natural caffeine. Guarana eases the feeling of tiredness, boosts physical endurance of your body and stimulates concentration. No added sugar, no artificial sweeteners, no artificial substances, and no preservatives. It contains just four ingredients.

Shine, Stun, and Flourish with YES! Make sure to grab 20% off special offer for your second piece of jewellery and every other one that follows at no dearer a price. The discounts do not sum up. Come visit us at YES store!

What are Cerruti watches like? Elegant, perfect craftsmanship, and Italian style! If you've ever entertained the thought of getting yourself a Cerruti watch, now is the perfect moment for it. The brand has in store a special souvenir for every client. Just now, you get a polo t-shirt as a souvenir with each Cerruti watch you buy.

Mountain Warehouse is one of the biggest international fashion companies specialising in outdoor clothing. The brand was created in 1997 by Mark Neale and right now it sells to over 4 million clients a year in 266 stores scattered around the world. Mountain Warehouse collections are suitable for a wide variety of outdoor activities, such as: walking, jogging, cycling, tourism and skiing, designed for your family. As the brand name, Mountain Warehouse focusses on offering equipment at value for money prices for ever growing number of clients representing the outdoor clothing segment.

It's a well-known fact, that accessories are fundamental when you are up to creating something really special and terrific. Ivory handkerchief, bow tie, cufflinks, button braces, double-breasted waistcoat, decorative lapel pin fastened to your buttonhole, all of these are the accessories, which make wedding suit look elegant.
español a inglés: Certificado de Nacimiento / Birth certificate (Cuba)
General field: Jurídico/Patentes
Detailed field: Certificados, diplomas, títulos, CV
Texto de origen - español
(…) – En la ciudad de Mérida Capital del Estado de Yucatán Estados Unidos Mexicanos a las nueve horas y treinta minutos del día veinte y ocho de julio del año de mil novecientos sesenta y cuatro ante mi ciudadano Raúl XXX Director General del Registro Civil del Estado y Oficial del Ramo en esta capital compareció Graziella XXX, casada, ocupada en labores domésticas, de treinta y ocho años, natural y vecina de esta capital y dijo: que en la casa número quinientos cuarenta y seis de la calle sesenta y cinco Centro Médico del Sureste de esta ciudad nació la niña ISABEL XXX, a las ocho horas y quince minutos del día diez de enero último a quién presenta viva para la impresión de su huella digital conforme al artículo treinta y uno del Código del Ramo; que es hija suya y de su esposo Luis XXX de treinta y siete años, ingeniero químico, natural de Cienfuegos las Villas, Cuba; nieta por el padre de Teófilo XXX y de Isabel XXX y por la madre de José María XXX finados y de Graziella XXX viuda de XXX, de esta vecindad. En tal virtud dispuse levantar esta acta que le fue leída y quedó conforme firmando para constancia.
Traducción - inglés
(…) – In the town of Merida, the capital city of the state of Yucatan of the United Mexican States, at nine hours and thirty minutes on the twenty eighth day of July of the year one thousand nine hundred and sixty four, in the presence of the citizen of this town Mr. Raul XXX XXX, the Director General of the Civil Registry Office of the State and competent official in this capital, appeared Mrs. Graziella XXX, married, engaged in domestic work, thirty eight years of age, native and resident of this town, and has declared as follows: that in the house number five hundred and forty six, at the street sixty five in the Medical Centre of the Southeast of this town, was born baby girl ISABEL XXX, at eight hours and fifteen minutes on the tenth day of this past January; to whoever may attend for the impression of her digital imprint according to the article thirty one of the applicable Code; stating that she is the declarant's daughter and of her husband, Mr. Luis XXX, thirty seven years of age, chemical engineer, native of Cienfuegos las Villas, Cuba; parental granddaughter of Mr. Teofilo XXX and of Mrs. Isabel XXX and maternal granddaughter of Mr. Jose Maria XXX, deceased, and of Mrs. Graziella XXX the widow of Mr. XXX, resident of this town. Consequently, this act may be drawn up provided it has been read and approved, and signed for the records.
inglés a polaco: Personal Injuries Summons / Wezwanie Sądowe Wszczynające Powództwo O Roszczenia Związane Z Uszczerbkiem Na Zdrowiu
General field: Medicina
Detailed field: Medicina (general)
Texto de origen - inglés
By way of clinical findings on examination Plaintiff's general practitioner noted that he had left foot dorsal hypo-aesthesia, local thoracic and L/S spine tenderness and decreased spinal mobility. She noted that on further investigation a T12 compression fracture with multiple disc injury was found. She noted that the accident had had a severe effect on his lifting and carrying ability and a moderate effect on his bending, kneeling / squatting. The anticipated treatment into the future was rehabilitation and physiotherapy. She was concerned that there would be possible sensory deficits and persistent and recurrent lower back pain into the future.

MRI of the cervical spine and the lumbar spine showed multi-level disc degeneration in the neck with disc bulge from C3 to C7 and also multi-level disc degeneration in all lumbar levels associated with Grade II spondylolisthesis. MRI confirmed thoracic T12 compression fracture and L5/S1 disc herniation and C6/7 disc bulging and degeneration in the above disc.
Traducción - polaco
Na podstawie ustaleń klinicznych, podczas badania, lekarz ogólny Powoda zauważył, że pacjent miał niedoczulicę zwojów nerwowych lewej stopy, odczuwał miejscową wrażliwość okolicy piersiowo-lędźwiowej kręgosłupa, a także cierpiał z powodu zmniejszonej sprawności ruchowej kręgosłupa. Pani doktor zauważyła, że w wyniku dalszych badań, zostały zdiagnozowane złamania kompresyjne T12 z wielokrotnym urazem dysku. Zauważyła, że wypadek miał poważny ujemny wpływ na zdolności Powoda w podnoszeniu oraz w noszeniu, a także umiarkowany wpływ na jego zdolności zginania, klękania / kucania. W ramach przyszłego procesu leczenia, przewiduje się rehabilitacje oraz fizjoterapię. Pani doktor miała obawy o to, że wystąpią w przyszłości możliwe deficyty czuciowe, a także uporczywe oraz powracające bóle w dolnej części pleców.

Rezonans magnetyczny odcinków kręgosłupa, szyjnego i lędźwiowego, wykazał wielopoziomowe zwyrodnienie dysku szyjnego z wybrzuszeniem dysku od C3 do C7, a także wielopoziomowe zwyrodnienie dysku we wszystkich odcinkach lędźwiowych, w powiązaniu z kręgozmykiem II stopnia. Przeprowadzony rezonans magnetyczny potwierdził kompresyjne złamanie T12 klatki piersiowej oraz przepuklinę dysku L5/S1, a także wybrzuszenie dysku C6/7, jak i zwyrodnienie powyższego dysku.
polaco a inglés: The Ordo pompae funebris of the Polish kings and their posthumous commemoration – by Przemysław Mrozowski
General field: Arte/Literatura
Detailed field: Poesía y literatura
Texto de origen - polaco
Król na Zachodzie nie umierał.
W późnym średniowieczu i w dobie nowożytnej, w kręgu cywilizacyjnym zachodniego chrześcijaństwa, król, namaszczony do sprawowania władzy w rycie koronacyjnej konsekracji, nie umierał w całej swej osobie.
Także w Polsce, władca utwierdzony sakralnie na tronie nie odchodził ze śmiercią całkowicie w zaświaty.
I nie chodzi tu o zakorzenioną w dogmatach chrześcijaństwa wiarę, że śmierć jest tylko przejściem otwierającym drogę do życia wiecznego.
Na ten wymiar nieśmiertelności mógł liczyć każdy z poddanych wyznających wiarę w Chrystusa.
Władca tymczasem, persona mixta – skąpany w sacrum boży pomazaniec, ucieleśniający w sobie cząstkę świętości – boskich prerogatyw powierzonych mu w obrzędzie koronacji – nie umierał do końca także w wymiarze polityczno-prawnym.
To przekonanie o dwoistości natury królewskiej, łączącej w sobie to co cielesne i ziemskie, z tym co ponadczasowe i święte – ujęte dosadnie w słowach Marcina Bielskiego z jego Kroniki "osoba pańska umiera, korona nie umiera" – pozwalało wierzyć w zachowanie ciągłości władzy i zapobiec destrukcji, której niebezpieczeństwo zagrażało z chwilą śmierci panującego. Także w Polsce, mimo iż realna władza panującego bywała już w XV wieku ograniczana, wszystko to, co ucieleśniał pomazaniec w wymiarze polityczno-sakralnym nie mogło być poddane destrukcji i śmierci. Świadczyły o tym dobitnie zarówno obrzędy królewskiego pochówku, jak też upamiętniające zmarłego pomniki nagrobne.
Traducción - inglés
In the tradition of the West king never dies.
In the late Middle Ages and in the Modern Era, in the civilisational circle of Western Christianity, king, after being anointed to wield power in the rite of coronation consecration, did not die entirely.
Also in Poland, ruler being sacrally embedded on the throne was not seen to pass on with death to the other world, entirely.
And this is not about the faith rooted in the dogmas of Christianity in that death is just a passing to the eternal life.
Such dimension of immortality could be expected by every single subject professing faith in Christ.
The ruler, however, seen as persona mixta, bathed in the sacrum God's anointed, embodying in himself element of sacredness – the prerogatives of God that were bestowed upon him in coronation ceremony - did not die entirely also in the political and legal sense.
This conviction of the duality of king's nature, bringing together, what is of flesh and earthly with that, what is timeless and holy – as expressed plainly in the words of Marcin Bielski in his Chronicle: "sovereign dies as a person, but the crown does not" – grounded the belief in the preservation of the continuity of rule and enabled to prevent downfall, the danger of which used to loom on the horizon with the time of sovereign's death.
In Poland, too, even though, by the XV century, the real power of rulers came to be restricted, all that was embodied by the anointed in the political and sacral dimension could not be subjected to destruction and demise.
This was expressed emphatically, both, in the royal burial rites, and in the sepulchral monuments commemorating the deceased.
inglés a polaco: Social Work Court Report / Sprawozdanie Sądowe Pracownika Opieki Społecznej
General field: Jurídico/Patentes
Detailed field: Derecho: (general)
Texto de origen - inglés
The children's views were gathered using words and pictures; they detailed that adults were sitting at the table with bottles containing vodka. A boy was standing at the kitchen sink with an unhappy expression on his face washing dishes. The children had to clean while the adults drank. The children alleged Mr. XXX hit them on the back of the head when he was intoxicated. They also alleged back in March 2011 seeing their mother with bruises on her face and arms.
The children also alleged that their uncle XXX was violent towards their mother.
The case was allocated for further assessment and on the 1st April 2011 an application was made and granted for a one-year care order.
Traducción - polaco
Opinie dzieci zostały zebrane razem, wykorzystując w tym celu, słowa i obrazki; dzieci opisały w szczegółach, że dorośli siedzieli przy stole z butelkami z wódką. Chłopiec stał przy kuchennym zlewie, z nieszczęśliwą miną na twarzy, zmywając naczynia. Podczas gdy dorośli pili, dzieci musiały zajmować się robieniem porządku. Dzieci twierdziły, że pan XXX uderzał je w tył głowy, kiedy pozostawał w stanie upojenia alkoholowego. Stwierdziły także, że poprzednio, w marcu 2011 roku, widywały swoją mamę z siniakami na twarzy i ramionach.
Dzieci również twierdziły, że ich wujek XXX był agresywny w stosunku do ich matki.
Sprawa została przekazana do dalszej oceny i 1 kwietnia 2011, wniosek o roczny nakaz opieki został zgłoszony i przyjęty.
polaco a inglés: Website of cheese producer (excerpt)
General field: Mercadeo
Detailed field: Mercadeo / Estudios de mercado
Texto de origen - polaco
Podczas produkcji serów powstają skrawki i obrzynki sera, które są łączone i nazywane serami klasy III. Obrzynki powstają podczas ostatecznego prasowania serów w formach, są to wystające nieregularne części, które są odkrawane a następnie łączone i prasowane w bloki, pakowane w przezroczystą folię oznaczone, jako sery klasy III.

Skrawki powstają podczas krojenia serów wyjętych z solanek oraz serów pakowanych próżniowo w kostkę. Te pierwsze są razem zamykane w worku i trafiają do dojrzewalni a te drugie są łączone i pakowane w jeden worek i wysyłane na magazyn.

Sery klasy III są sprzedawane, jako sery do dalszego przerobu.

Traducción - inglés
During cheese manufacturing process, cheese scraps and clippings are produced as byproducts, which are merged and called cheese class III. The clippings are produced during final pressing of cheese in moulds; these are protruding, irregular particles, which are sliced off and then merged and pressed into blocks, packed in transparent foil, and marked as cheese class III.

Scraps are produced in the process of slicing of cheese taken out of brine and of cheese vacuum-packed in a cube. The former ones are sealed together in a bag and make their way to ripening facility, and the latter ones are merged and packed in a single bag and sent to storage facility.

Cheese class III is sold, as cheese for further processing.
inglés a polaco: 25 mini-retirements - by Jakub B. Bączek
General field: Arte/Literatura
Detailed field: Poesía y literatura
Texto de origen - inglés
W końcu, na około 30 minut przed zmierzchem, dochodzimy do barierek pomalowanych na czerwono. Sekundę później czuję, jak dech zapiera mi w piersiach. Wow! Wielki Kanion. Czegoś takiego nigdy jeszcze w życiu nie widziałem. Nie będę się więc nawet silił na patetyczne opisy – to po prostu trzeba zobaczyć na własne oczy. Głowę daję, że warto. Z każdą kolejną sekundą stres tego dnia zanika, a moja szczęka wędruje z wrażenia aż do poziomu kolan. Jeszcze krótki spacer, kilka zdjęć, kilka zasłużonych ochów, achów i… zapada zmierzch. Zdążyliśmy w ostatnim momencie, ale absolutnie było warto – nawet dla tych kilkunastu minut zachwytu.
Kiedy kanion znika już za ścianą zmierzchu, siadamy w drewnianej knajpce na aromatyczną gorącą herbatę (podawaną w litrowych filiżankach, tak że trzeba je trzymać obiema rękami) i porcję sernika dla olbrzymów. Pozostały przepiękne wspomnienia i cudowne zdjęcia – nie zapomnę tych chwil do końca życia i czuję, że kiedyś tu wrócę, by odnaleźć zaginiony Skywalk.
(…) W dzisiejszych czasach brakuje nam cierpliwości. Jesteśmy coraz bardziej rozdrażnieni i coraz bardziej uzależnieni od zewnętrznych źródeł szczęścia (jak samochód, alkohol, seks czy drogi zegarek). Jeśli więc coś wymaga determinacji, "igreki" szukają dróg na skróty. Niestety, drogi na skróty rzadko doprowadzają Cię do długofalowego sukcesu. Nie myśl więc, że istnieją sposoby na zdobycie miliona w weekend czy na schudnięcie po 2-godzinnym treningu. Wszystko, co wielkie, wymaga determinacji, a kiedy Twój mózg przetrwa początki tej drogi, potem będzie sobie radził już coraz lepiej, bo zacznie się tworzyć nawyk.
Jak powiedział Konfucjusz, podróż tysiąca mil zaczyna się od pierwszego kroku. A jeśli go już postawisz – nie zrażaj się pierwszymi przeciwnościami. Twój umysł potrzebuje powtórek, by wykształcić w sobie automatyzm systemu pierwszego. Z czasem będziesz coraz sprawniejszy w wybranej dziedzinie. Nie rezygnuj więc z siłowni, jeśli po pierwszym 15-minutowym biegu myślałeś, że wyplujesz płuca. Zobaczysz, że minie parę tygodni i przebiegniesz na bieżni 20 minut. Kto wie, może
po paru miesiącach przebiegniesz już godzinę i nawet się nie spocisz. Wszystko zaczyna się od zera, a cierpliwość dopiero poszerza Twoją strefę komfortu.
Traducción - polaco
Eventually, with roughly just 30 minutes to nightfall, we approached red painted railings. A second later I felt something taking my breath away. Wow! The Grand Canyon was there. I have never seen anything of the kind in my life. So, I won't even attempt making pathetic descriptions – it really must be seen with one's very eyes. I can assure you, it's worth it. With every single passing second, the stress of the day was dissipating, and my jaw was going down at knee's level with astonishment. One more short stroll, some photos, a few deserved expressions of rapture, and … there came the evening. We made it at the very last minute, but it was absolutely worth it – even for that dozen or so minutes of ravishment.
With the canyon disappearing behind a wall of dusk, we sat in a wooden bar, sipping hot, rich flavored tea (served in one-liter cups so that they had to be held with both hands) and having a piece of cheesecake apt for giants. We have got some tremendous memories out of that trip and wonderful photographs, too – I shall not forget these moments until the end of my life, and I feel that one day I shall come back here, to discover the lost Skywalk.
(…) In contemporary times we lack patience. We come to be more and more irritated and ever more dependent on external sources of happiness (like a motor car, alcohol, sex or expensive watch). If something requires determination, the "Ys" tend to seek shortcuts. Unfortunately, shortcuts rarely lead you to a long run success. Well, don't get this false idea that there are some ways of earning a million over a weekend or methods for losing weight after just 2-hour training. All of that, which means greatness, requires perseverance, and when your brain gets through the first steps made along that road, later on, it would cope better, and better, as new habit will start forming.
As Confucius had said, a thousand-mile journey begins right from the very first step. And once you make it – do not be put off by initial adversities cropping up. Your brain needs rehearsing in order to form system 1 automatism. With the passing of time, you will become more and more proficient in a given area. And so, do not give up on gym, if after your first 15-minute jog you had the impression that you were going to run your lungs out. You will see, that after a couple of weeks' training, you would be able to run some 20 minutes on a track. And who knows, maybe in a few months, you would run for an hour without even sweating. Everything starts from scratch, and patience just serves to expand your zone of comfort.
More
Años de experiencia: 16 Registrado en ProZ.com: Feb 2019 Miembro desde Jun 2019
N/A
inglés (Ireland: University College Dublin, verified)
español (Ireland: University College Dublin, verified)

N/A
Adobe Acrobat, Microsoft Office Pro, Microsoft Word, Powerpoint
CV available upon request
Michał Mleczko apoya ProZ.com's Directrices profesionales.
Bio
Michał (Michael) Mleczko
For over 15 years I have been creating marketing and culture-sensitive content for various brands in the Polish and international markets, as well as translating and proofreading literary and technical texts in all combinations of Polish, English and Spanish.
I consider myself tri-lingual: a native speaker of Polish and English who spent 9 years in Ireland, with mastery of Spanish and advanced grasp of Portuguese. Languages are my passion. 
I have essential knowledge on various topics. Doing translations, I benefit from my wide professional experience: my time as a marketing manager and strategy & analysis manager, my international trade experience (I've translated numerous technical specifications of machinery - machine tools, vertical lathes - from Polish to English, Spanish, Portuguese, and Italian), multi-sectorial professional experience, and knowledge of EU affairs. In 2004, I passed the EPSO examinations to work for the EU institutions. 
I am a regular reviewer for PRA Clinical Trial Agreements (English - Polish) and translator/reviewer of marketing slogans, taglines, meta descriptions and teasers for several brands (English - Polish).
Some of my end clients include: 
Lafarge, Saint George International Poland, Saint-Gobain Glass Poland, Cracow University of Economics, University of Silesia in Katowice, Ministry of Infrastructure - Road Transport Department, Malbork Teutonic Knights Castle Museum (Poland), Air Liquide Poland, Amazon.com, British American Tobacco, Santium, Stalexport S.A., Kontakt-Simon S.A., Nemak Poland, PESA Bydgoszcz S.A., INELO, Hobas System Poland, Insta Polska Sp. z o.o., A&E Consult Sp. z o.o., Eickhoff Polonia Ltd., Prymat Sp. z o.o., AQUA S.A., Chauvin Ankerpharm GmbH, Chłodnie Kominowe S.A., Huta Stali Częstochowa Sp. z o.o., Bipromet S.A. Polskie Sieci Elektroenergetyczne - POŁUDNIE Sp. z o.o., Hotele Warszawskie Sp. z o.o., MIĘDZYNARODOWE TARGI KATOWICKIE SP. Z O.O., Rafamet S.A., Solid Security Sp. z o.o., and many others…  
Combining my all-round linguistic competences with writing skills, multicultural experience and creativity, I've translated some pieces of literature, such as 25 mini-retirements –a medley of autobiography, travel book and guide to better living by Polish bestselling author J.B. Bączek, Stageman, 2017; Under the protection of the Almighty - an autobiography by pastor Tadeusz Przychodzki, Znaki Czasu 2019; as well as famous museum collections of the Teutonic Knights Castle at Malbork, Poland.
I have a minor private literary portfolio myself, and I wish to further explore the adventures in translating works of literature, in particular, in English to Polish and viceversa.
Why work with me? Because I enjoy what I do, and so - I excel.
My strengths are:
16 years' experience as full-time translator (many thousands of pages translated).
TOP quality of work and accuracy of translations; timely delivery and full reliability.
I am your safe bet when project deadline is awkward - working around the clock (also weekends, night time), and being readily available (I check my email several times a day).
Guaranteed efficiency (over 15 pages of translation per day, and up to 4 pages of standard text - rough work - per hour).
Use of CAT tools (Memsource, OmegaT, on-line dictionaries & glossaries).
I do proofreading of my own translations (analyzing them from all angles, for accuracy, style and spelling, so you save your time and money on extra proofreading).
Language flair, evidenced in translated works of literature (books, poetry).
A myriad of satisfied clients: translation agencies, public institutions, corporations, universities, one of the Polish ministries and individuals. Available references from Polish, Irish, American and Slovak translation agencies.


All translation fields & types covered, and especially:
All kinds of marketing translations;
Company websites; corporate marketing campaigns, strategies, marketing analyses and presentations; product catalogues, leaflets, descriptions as well as machinery & equipment specifications; travel & tourism brochures, guides and publications; International trade fair bulletins; medical marketing questionnaires and research surveys; product slogans, taglines, teasers; shopping mall newsletters; restaurant menus; manuals and instructions.
Contract, document and report translations;
All kinds of contracts and agreements; social worker reports, court & civil registry reports, psychological and medical reports; tenders; corporate charters, procedures and regulations; GDPR; ISO; CV.
Literature, academic and general translation;
Books, guidebooks and handbooks; Academic essays, papers and theses; Museum collections; Newspaper and magazine articles; letters.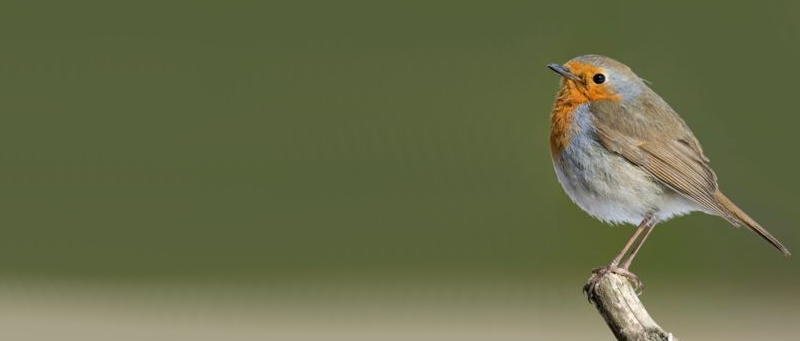 Palabras clave: Polish to English, English to Polish, Spanish to English, Spanish to Polish, Portuguese to English, marketing translation, contract translation, document translation, book translation, technical translation, website translation, literature translation, social sciences translation, social worker report translation, medical report translation, catalogue translation, academic translation, product catalogue translation, handbook translation, guidebook translation, transcreation, copywriting
Última actualización del perfil
Apr 2