Miembro desde Dec '16
Idiomas de trabajo:
inglés a italiano
italiano a inglés
español a italiano
Elisa Bianco
Legal translation specialist, LLM|MA



Lecce, Puglia, Italia

Hora local:

09:08 CEST (GMT+2)




Idioma materno

: italiano

PayPal accepted
Traductor o intérprete autónomo,

Miembro con identidad verificada
This person has a SecurePRO™ card. Because this person is not a ProZ.com Plus subscriber, to view his or her SecurePRO™ card you must be a ProZ.com Business member or Plus subscriber.

This person is not affiliated with any business or Blue Board record at ProZ.com.
Translation, Interpreting, Editing/proofreading, Transcription, Subtitling, Copywriting, Project management
Se especializa en
Derecho: contrato(s)
Economía
Derecho: (general)
Derecho: patentes, marcas registradas, derechos de autor
Org./Desarr./Coop. Internacional
Gobierno / Política
Contabilidad
More
Preguntas respondidas: 4, Preguntas formuladas: 3
4 comentarios



More
PayPal, Visa, MasterCard, Transferencia electrónica
Muestras de traducción: 2
inglés a italiano: Terms and Conditions
General field: Jurídico/Patentes
Texto de origen - inglés
1. Introduction
1.1. General
1.1.1. This page tells you the terms of use on which you may make use of our website XXX (our "Site") and the terms and conditions over which we supply any of the products ("Products") listed on our Site to you, whether as a guest or a registered user ("You"). It also sets out our Privacy Policy, which incorporates our Cookies Policy.
1.1.2. Please read these terms carefully before you start to use the Site. By using our Site, you indicate that you accept these terms and that you agree to abide by them. You should print a copy of these terms and conditions for future reference. If you do not agree to these terms of use, please refrain from using our Site.
1.1.3. You will be required to click on the checkbox marked "Accept our of Service" before placing an order for Products on our Site. If you refuse to accept these terms and conditions, you will not be able to order any Products from our Site.
1.2. Information About Us
Our Site is operated by and the Products are sold by XXX ("us" or "we"). We are registered in the Netherlands XXX and our registered office (and main trading address) is at XXX.
1.3. Other Definitions
"Data" means collectively all information that you submit to XXX via the Site.
"Cookies" means a small text file placed on your computer by this Site when you visit certain parts of the Website and/or when you use certain features of the Site. Details of the cookies used by this Site are set out in the clause below (Cookies).
"EU Cookie Law" means the Privacy and Electronic Communications Directive and its applicable national transpositions.
2. Website Use
2.1. Accessing Our Site
2.1.1. Access to our Site is permitted on a temporary basis, and we reserve the right to withdraw or amend the service we provide on our Site without notice. We will not be liable if for any reason our Site is unavailable at any time or for any period and we reserve the right to restrict access to some parts of our Site, or our entire Site at any time.
2.1.2. You are responsible for making all arrangements necessary for you to have access to our Site. You are also responsible for ensuring that all persons who access our Site through your internet connection are aware of these terms, and that they comply with them.
2.2. Prohibited Uses
2.2.1. You may use our Site only for lawful purposes. You may not use our Site:
- In any way that breaches any applicable local, national or international law or regulation.
- In any way that is unlawful or fraudulent, or has any unlawful or fraudulent purpose or effect.
- For the purpose of harming or attempting to harm minors in any way.
- To send, knowingly receive, upload, download, use or re-use any material which does not comply with our Content Standards.
- To transmit, or procure the sending of, any unsolicited or unauthorized advertising or promotional material or any other form of similar solicitation (spam).
- To knowingly transmit any data, send or upload any material that contains viruses, Trojan horses, worms, time-bombs, keystroke loggers, spyware, adware or any other harmful programs or similar computer code designed to adversely affect the operation of any computer software or hardware.
2.2.2. You also agree not to access without authority, interfere with, damage or disrupt:
- any part of our Site
- any equipment or network on which our Site is stored
- used in the provision of our Site
- any equipment or network or software owned or used by any third party
2.3. Intellectual Property Rights
2.3.1. We are the owner or the licensee of all intellectual property rights in our Site, and in the material published on it. Those works are protected by copyright laws and treaties around the world. All such rights are reserved.
2.3.2. You may print off one copy, and may download extracts, of any page(s) from our Site for your personal reference and you may draw the attention of others within your organization to material posted on our Site.
2.3.3. You must not modify the paper or digital copies of any materials you have printed off or downloaded in any way, and you must not use any illustrations, photographs, video or audio sequences or any graphics separately from any accompanying text.
2.3.4. Our status (and that of any identified contributors) as the authors of material on our Site must always be acknowledged.
2.3.5. You must not use any part of the materials on our Site for commercial purposes without obtaining a license to do so from us or our licensors.
2.3.6. If you print off, copy or download any part of our Site in breach of these terms of use, your right to use our Site will cease immediately and you must, at our option, return or destroy any copies of the materials you have made.
2.4. Reliance On Information Posted
2.4.1. Commentary and other materials posted on our Site are not intended to amount to advice on which reliance should be placed. We therefore disclaim all liability and responsibility arising from any reliance placed on such materials by any visitor to our Site, or by anyone who may be informed of any of its contents.
2.4.1. We aim to update our Site regularly, and may change the content at any time. Any of the material on our Site may be out of date at any given time, and we are under no obligation to update such material.
2.5. Uploading Material To Our Site
Any material you upload to our Site will be considered non-confidential and non-proprietary, and we have the right to use, copy, distribute and disclose to third parties any such material for any purpose. We also have the right to disclose your identity to any third party who is claiming that any material uploaded by you to our Site constitutes a violation of their intellectual property rights, or of their right to privacy.
2.6. Viruses, Hacking And Other Offenses
2.6.1. You must not misuse our Site by knowingly introducing viruses, trojans, worms, logic bombs or other material which is malicious or technologically harmful. You must not attempt to gain unauthorized access to our Site, the servers on which our Site is stored or any server, computer or database connected to our Site. You must not attack our Site via a denial-of-service attack or a distributed denial-of service attack.
2.6.2. By breaching this provision, you would commit a criminal offence. We will report any such breach to the relevant law enforcement authorities and we will co-operate with those authorities by disclosing your identity to them. In the event of such a breach, your right to use our Site will cease immediately.
2.6.3. We will not be liable for any loss or damage caused by a distributed denial-of-service attack, viruses or other technologically harmful material that may infect your computer equipment, computer programs, data or other proprietary material due to your use of our Site or to your downloading of any material posted on it, or on any website linked to it.
2.7. Linking To Our Site
2.7.1. You may link to our home page, provided you do so in a way that is fair and legal and does not damage our reputation or take advantage of it, but you must not establish a link in such a way as to suggest any form of association, approval or endorsement on our part where none exists.
2.7.2. You must not establish a link from any website that is not owned by you.
Traducción - italiano
1. Introduzione
1.1. Generale
1.1.1. Questa pagina fornisce le condizioni di utilizzo del nostro sito web XXX (il nostro "Sito") e i termini e le condizioni alle quali forniamo i nostri prodotti ("Prodotti") elencati sul nostro sito, sia come ospite o come utente registrato ("Tu"). Essa stabilisce anche la normativa sulla privacy, che include la nostra politica sui cookie.
1.1.2. Si prega di leggere attentamente le seguenti condizioni prima di iniziare ad utilizzare il Sito. Utilizzando il nostro sito, l'utente indica la propria accettazione delle seguenti condizioni d'uso e il proprio impegno ad osservarle. Si consiglia di stampare una copia dei seguenti termini e condizioni per riferimento futuro. Nel caso non si accettassero, si prega di non utilizzare il nostro Sito.
1.1.3. Vi verrà richiesto di cliccare sulla casella di controllo contrassegnata come "Accetta il nostro servizio di" prima di procedere all'ordinazione dei prodotti sul nostro sito. Se si rifiuta l'accettazione dei seguenti termini e condizioni, non sarà concesso di ordinare i Prodotti dal nostro sito.
1.2. Informazioni. Chi Siamo.
Il nostro sito è gestito da e i prodotti sono venduti da XXX ("noi"). Siamo registrati in Olanda al numero XXX e la nostra sede (e l'indirizzo commerciale principale) è a XXXi.
1.3. Altre Definizioni.
"Dati", indica collettivamente tutte le informazioni che vengono inoltrate a XXX tramite il Sito.
"Cookies", indica un piccolo file di testo inoltrato tramite il Sito quando si visita alcune parti del sito web e/o quando si utilizzano certe funzionalità. I dettagli dei Cookies utilizzati da questo Sito sono contenuti nella clausola di seguito (Cookies).
"Legge sui Cookie UE", indica che la direttiva sulla privacy e la comunicazione elettronica e i suoi strumenti nazionali di attuazione sono applicabili.
2. Utilizzo del sito Web
2.1. Accesso al nostro sito
2.1.1.L'accesso al sito Web è consentito in modo temporaneo e ci riserviamo il diritto di ritirare o modificare il servizio senza preavviso. Non saremo considerati responsabili se per qualsiasi motivo il sito Web non sia disponibile in qualsiasi momento o per un periodo prolungato. Inoltre ci riserviamo il diritto di limitare l'accesso all'intero sito Web o ad alcune sue parti.
2.1.2. L'utente si assume la responsabilitá di prendere tutte le misure necessarie per poter accedere al sito Web. L'utente è anche responsabile che tutte le persone che accedono al sito attraverso la connessione Internet siano a conoscenza di questi termini, e che li rispettino.
2.2. Usi vietati
2.2.1. È possibile utilizzare il nostro sito solo per scopi legittimi. E' vietato utilizzare il sito Web:
- In qualsiasi modo che violi le leggi o normative applicabili a livello locale, nazionale o internazionale.
- In qualsiasi modo che sia illegale o fraudolento, o che abbia uno scopo o un effetto illegale o fraudolento.
- Allo scopo di nuocere o tentare di nuocere ai minori in qualsiasi modo.
- Per inviare, consapevolmente ricevere, caricare, scaricare, utilizzare o riutilizzare qualsiasi materiale non conforme ai nostri standard di contenuto.
- Allo scopo di trasmettere, o di effettuare l'invio di qualsiasi pubblicità non richiesta o non autorizzata o di materiale promozionale o qualsiasi altra forma di sollecitazione simile (spam).
- Allo scopo di trasmettere consapevolmente dati, inviare o caricare qualsiasi materiale che contenga virus, cavalli di Troia, worm, bombe a orologeria, keystroke logger, spyware, adware o altri programmi dannosi o codici informatici simili progettati per manomettere il funzionamento di qualsiasi software o hardware.
2.2.2. L'utente si impegna inoltre a non accedere senza autorizzazione, interferire, danneggiare o disturbare:
- Qualsiasi parte del sito web.
- Qualsiasi apparecchiatura o rete su cui è memorizzato il sito web e utilizzati per la sua operativitá.
- Qualsiasi apparecchiatura o rete o software di proprietà o utilizzati da terzi.
2.3. Diritti di proprietà intellettuale
2.3.1. Noi siamo i proprietari o i licenziatari di tutti i diritti di proprietà intellettuale contenuti nel sito web e nel materiale in esso pubblicato. Tali opere sono protette dalle leggi e trattati sui diritti di copyright in tutto il mondo. Tutti i diritti di tale genere sono riservati.
2.3.2. L'utente ha diritto di stampare una copia e di scaricare parti di qualsiasi pagina del sito Web a solo scopo di consultazione personale e può richiamare l'attenzione di altri all'interno della propria organizzazione su materiale pubblicato sul sito Web.
2.3.3. Non gli è consentito modificare le copie cartacee o digitali di eventuali materiali che avesse stampato o scaricato in qualsiasi forma e non gli è consentito utilizzare alcuna illustrazione, fotografia, sequenza video, sequenza audio né alcun elemento grafico separatamente dall'eventuale testo a cui si accompagna.
2.3.4. Il nostro status (e di ogni contributore identificato) quale autore di materiale presente sul sito web deve sempre essere riconosciuto.
2.3.5.L'utente non puó utilizzare alcune parti dei materiali presenti sul sito web a scopi commerciali senza ottenere licenza per farlo da noi o dai nostri licenziatari.
2.3.6. L'utilizzo di materiale del nostro sito difforme da queste condizioni generali di utilizzo,comporta la perdita del vostro diritto di usufriure del nostro sito e l'obbligo, a nostra discrezione, di restituire o distruggere ogni copia del materiale in vostro possesso
2.4. Affidamento alle informazioni pubblicate.
2.4.1. I materiali pubblicati sul sito web non intendono equivalere a consigli su cui fare affidamento. Pertanto ci solleviamo da ogni responsabilità che possa derivare dall'affidamento fatto su tali materiali da parte di visitatori del sito, o da chiunque possa essere a conoscenza dei suoi contenuti.
2.4.1. Il nostro obiettivo è di aggiornare regolarmente il sito web e ci riserviamo il diritto di cambiarne il contenuto in qualsiasi momento. Ogni materiale contenuto sul sito web può perdere di validità in qualsiasi momento dato e non abbiamo alcun obbligo di aggiornarlo.
2.5. Caricamento materiale sul sito web.
Qualsiasi materiale che l'utente carichi sul nostro sito web sará considerato non riservato e non proprietario e ci riserviamo il diritto di utilizzarlo, copiarlo, distribuirlo e divulgarlo a terzi, per qualsiasi proposito. Ci riserviamo anche il diritto di fornire i dati relativi all'identità del cliente a terzi i quali sostengano che il materiale caricato dall'utente sul nostro sito costituisca una violazione dei loro diritti di proprietà intellettuale, o del loro diritto alla privacy.
2.6. Virus, pirateria software e altri illeciti
2.6.1. L'utente non deve abusare del sito web introducendo consapevolmente virus, trojan horse, worm, bombe logiche o altro materiale pericoloso o tecnicamente dannoso. Non deve tentare di ottenere accesso non autorizzato al sito web, al server su cui il sito risiede o a qualsiasi server, computer o database a esso collegato. Non deve attaccare il sito web, mediante, a titolo esemplificativo, un attacco di negazione del servizio o un attacco di negazione del servizio distribuito.
2.6.2. Violando queste disposizioni, si potrebbe incorrere in un reato penale. Segnaleremo ciascuna violazione in tal senso alle competenti autorità giudiziarie e collaboreremo con le medesime autorità divulgando l'identità del Cliente.
In caso di suddetta violazione, il diritto di utilizzare il sito web cesserà immediatamente.
2.6.3. Non saremo ritenuti responsabili per alcuna perdita o danno provocato da un attacco di negazione del servizio, da virus o da altro materiale tecnologicamente dannoso che possa infettare il computer dell'utente, i relativi programmi, dati o altro materiale di proprietà dello stesso a causa del suo uso del sito web o dello scaricamento di eventuali materiali pubblicati in esso o in qualsiasi altro sito web a esso collegato.
2.7. Collegamento al sito web.
2.7.1. L'utente ha diritto di creare collegamenti al sito web, a condizione che lo faccia in modo equo e legale e che non danneggi la nostra reputazione né sfrutti il sito web, ma non deve stabilire il collegamento in modo tale da suggerire alcuna forma di associazione, approvazione o avallo da parte nostra quando queste non siano in essere.
2.7.2. L'utente non deve stabilire un collegamento da siti web che non gli appartengono.

italiano a inglés: CONTRATTO DI INTERMEDIAZIONE ESCLUSIVA
General field: Jurídico/Patentes
Detailed field: Derecho: contrato(s)
Texto de origen - italiano
CONTRATTO DI INTERMEDIAZIONE ESCLUSIVA

TRA:

XXX, una società istituita secondo le leggi vigenti nella Repubblica di San Marino (RSM), avente sede legale presso XXX (di seguito definita "Produttore")

E

XXX, una società istituita secondo le leggi vigenti negli Stati Uniti, nello Stato del New Jersey, avente sede legale presso XXX (di seguito definita "Intermediario").

PREMESSO

- L' Intermediario è interessato a posizionare il Produttore sul Territorio (come definito di seguito) e a fornire assistenza nella creazione di distributori i quali acquisteranno e venderanno la merce fabbricata dal Produttore;
- Il Produttore è interessato a fornire la suddetta merce ai distributori posizionati e/o creati con l'assistenza dell'Intermediario su base continuativa ed esclusiva secondo quanto stabilito dal presente Contratto;
- L'Intermediario ha dichiarato al Produttore di possedere i mezzi per posizionarlo sul Territorio e/o assisterlo nella la creazione di una vasta rete di distribuzione, in grado di vendere i Prodotti Contrattuali secondo i termini stabiliti nel presente Contratto; e
- L'Intermediario intende stipulare il presente Contratto con il Produttore, impegnandosi a posizionare e/o assistere il Produttore nella creazione di distributori sul Territorio per venderne i Prodotti Contrattuali secondo i termini e le condizioni ivi contenute.

TUTTO CIÒ PREMESSO E CONSIDERATO

Il presente Contratto, in quanto parte integrante e sostanziale del suddetto accordo, disciplina la produzione e/o fornitura di ELEMENTI IN LEGNO PER PARQUET da parte del Produttore, a sua unica discrezione, di volta in volta (di seguito "Prodotti Contrattuali").

Tutto ciò promesso, le considerazioni di merci e valori, la ricevuta e la sufficienza di cui è riconosciuta, si conviene quanto segue:

1. EFFICACIA DEL CONTRATTO

1.1 Il presente Contratto si intende vincolante sia per il Produttore che per l'Intermediario a decorrere dalla data di sottoscrizione e annulla e sostituisce eventuali precedenti accordi proposti e/o praticati dal Produttore e dall'Intermediario.

1.2 Il presente Contratto prevale su qualsiasi altro termine o condizione discordante contenuta nei preventivi del Produttore o nelle bolle di consegna, nelle note di spedizione, negli ordini dell'Intermediario o di qualunque altro Distributore (come di seguito definito), nella conferma d'ordine del Produttore, e sui termini generali stabiliti dal Produttore e dall'Intermediario oppure impliciti nell'ambito degli usi o delle pratiche commerciali nonché di quelle sviluppatesi tra le parti.

1.3 Qualora a causa delle leggi vigenti e/o per intervento della pubblica autorità venisse dichiarata la nullità di taluna delle clausole contenute nel presente Contratto, le rimanenti clausole si intenderanno tuttavia valide ed efficaci.

1.4 Ciascuna modifica, variazione, alterazione, soppressione e/o integrazione del presente Contratto si intenderà priva di effetto se non espressamente approvata per iscritto dalle parti contraenti.

Traducción - inglés
EXCLUSIVE FINDER CONTRACT

BETWEEN:

XXX, a company incorpored under the laws of San Marino (RSM) whose registred office is at XXX (hereinafter called "Manufacturer")

AND

XXX, a company incorporated under the laws of the United States, state of New Jersey whose registered office is at XXX (hereinafter called "Finder")

GENERAL

- Finder is interested to locate and assist the Manufacturer to locate and assist in the establishment of distributors in the Territory (as defined below) which will buy goods produced by the Manufacturer and sell them in the Territory;
- Manufacturer is interested in providing these goods continually and exclusively to distributors located and/or established with the assistance of Finder in accordance with this Contract;
- Finder possesses and/or can readily locate and assist with the establishment of and has represented to Manufacturer that it possesses and/or can readily locate and/or assist Manufacturer with the establishment of an extensive distribution network in the Territory that is capable of selling the Products in the Territory in accordance with this Contract; and
- Finder wishes to enter into this Contract with Manufacturer whereby Finder will undertake to locate and/or assist Manufacturer with the establishment of distributors in the Territory for the purpose of selling the Products in the Territory on the terms and subject to the conditions contained herein.



THAT BEING REPRESENTED

As an integral and substantive part of this agreement, this Contract governs WOODEN ELE-MENTS FOR PARQUET FLOORING produced and/or supplied by the Manufacturer as the same may be named and the items therein changed by Manufacturer, in its sole discretion, from time to time (referred to as "Products").

Now therefore, for good and valuable considerations, the receipt and sufficiency of which is hereby acknowledged, it is agreed as follows:

1. STATUS OF THE CONTRACT

1.1 This Contract shall be binding on the Manufacturer and the Finder as at the date of their signature, and they will supersede and replace any previous general agreement proposed and/or applied by the Manufacturer and the Finder.

1.2 This Contract shall prevail over any inconsistent terms or conditions contained in Manufacturer's quotation or any Delivery Notes, Consignment Note, Order of Finder or any Distributor (as defined below), Order Confirmation of the Manufacturer, Manufacturer's and Finder's general terms or implied by trade custom or practice or course of dealing or otherwise.

1.3 Should any applicable law and/or any public authority declare void any of the clauses of this Contract, the remaining clauses shall be intended to remain valid and binding.

1.4 Each and every modification, variation, alteration, suppression, and/or integration of this Contract unless expressly approved in writing by the parties it shall have no effect.

More
Master's degree - Middlesex University
Años de experiencia: 6 Registrado en ProZ.com: Feb 2015 Miembro desde Dec 2016
inglés a italiano (University of Middlesex, verified)
italiano a inglés (University of Middlesex, verified)

IAPTI
Adobe Acrobat, Aegisub, MemSource Cloud, Microsoft Excel, Microsoft Office Pro, Microsoft Word, Powerpoint, SDL TRADOS, Subtitle Workshop, Transifex, Wordfast
CV available upon request
Elisa Bianco apoya ProZ.com's Directrices profesionales.
Bio
In 2014 I entered in the language services industry and since then I've been providing translation, editing, localisation and proofreading services in the language combination: English <>Italian and Spanish > Italian.

EDUCATION

My formal education is both linguistic and legal as I hold a Master of Laws (specialization in EU law and International Trade) from the University of Ferrara (Italy) and a MA in Business and Legal Translation from the Middlesex University (London).
Moreover, I firstly joined the Universidad de Sevilla as Erasmus student for a year and then, as part of my MA in Translation, I spent a semester abroad at the University of Malta for research purposes related with my final dissertation.
I also trained as a Lawyer for a year at the law firm of the Cassa di Risparmio di Ferrara.

EXPERIENCE, EXPERTISE AND GOALS

Given my educational background and professional experience, I specialise in translation related to business and legal matters. I have an extensive and thorough knowledge of both common-law and civil-law legal systems and related terminology. My aim is to provide the highest quality language services to people and businesses worldwide as well as personal attention and tailor-made solutions.

I am also an avid traveler and after almost a year spent traveling around Asia, I recently moved back to Italy, where I currently live.
I am enthusiastic and passionate about my job and I put great dedication in what I do because I really love it and I am convinced that results are inevitably better if you can combine duty with pleasure.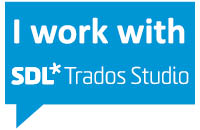 Palabras clave: translation, traducciòn, traduzione, editing, proofreading, English, Italian, Spanish, inglès, italiano, español, business communication, languages, lingue, idiomas, law, legal translation, traduzione giuridica, derecho, traducción jurídica, translator, traduttore, traductor, quality, qualità, calidad
Última actualización del perfil
Sep 9, 2020