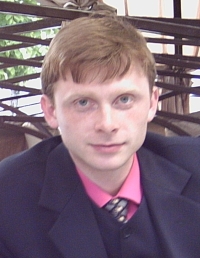 Idiomas de trabajo:
ruso a inglés
ucraniano a inglés
inglés a ruso
Sergiy Cherednichenko



Ucrania

Hora local:

01:36 EEST (GMT+3)




Feedback from
clients and colleagues
on Willingness to Work Again

4

positive reviews

Your feedback
Traductor o intérprete autónomo
This person has a SecurePRO™ card. Because this person is not a ProZ.com Plus subscriber, to view his or her SecurePRO™ card you must be a ProZ.com Business member or Plus subscriber.

This person is not affiliated with any business or Blue Board record at ProZ.com.
Translation
Se especializa en

Contabilidad

Publicidad / Relaciones públicas

Aeroespacial / Aviación / Espacio

Negocios / Comercio (general)

Finanzas (general)

Seguros
Inversiones / Valores

Derecho: contrato(s)

Mercadeo / Estudios de mercado

Venta al detalle
More
USD
Puntos de nivel PRO 386, Preguntas respondidas: 262
Marque, Giro
Muestras de traducción: 5
inglés a ruso: Legal / Finance
Texto de origen - inglés
CONDITIONS PRECEDENT

Conditions Precedent to Issue

Unless the Senior Investor otherwise agrees, the Issuer may not issue, and the Senior Investor will have no obligation to purchase, the Senior Notes under this Agreement until each of the Senior Investor, the Issuer and the Security Agent are satisfied that the conditions precedent specified in Schedule Ч (Conditions Precedent) to the Master Definitions and Framework Deed have been fulfilled.

Traducción - ruso
ОТЛАГАТЕЛЬНЫЕ УСЛОВИЯ

Отлагательные условия Эмиссии

Если только Инвестор по приоритетным нотам не даст согласия на иное, Эмитент не в праве выпускать, а Инвестор по приоритетным нотам не обязан приобретать, Приоритетные ноты на условиях настоящего Договора до тех пор, пока Инвестор по приоритетным нотам, Эмитент и Агент по обеспечению не будут согласны с тем, что соответствующие отлагательные условия, указанные в Приложении Х («Отлагательные условия») к Генеральному соглашению об определениях, были выполнены.
inglés a ucraniano: Legal / Education
Texto de origen - inglés
The key directions of the cooperation shall be:
1. organization, including:
a) work on bilateral and multilateral programmes and projects (also related to the EU member countries) with the intention of expansion and intensification of the cooperation,
b) exchange with experience in the area of the organization of higher education professional systems in the Poland, Ukraine and other countries,
c) other, based on the needs of both parties.
2. teaching, including:
a) exchange with experience and results of professorship activities,
b) participation of the faculty staff and students of both parties in scientific and practical conferences, seminars, symposiums organized by one of the parties or both parties,
c) training and development of the faculty staff,
d) student exchange for the purpose of professional training and help in training organization,
e) exchange with experience relating to the essence of education and educational programmes,
f) other, based on the needs of both parties.
3. science and research, including:
a) preparation and implementation of science and research programmes,
b) exchange with scientific information and scientific achievements,
c) exchange with the experience in research work,
d) other, based on the needs of both parties.
Traducción - ucraniano
Головними напрямками співробітництва є:
1. у галузі організації:
а) робота над двосторонніми та багатосторонніми програмами та проектами (також пов'язаними з країнами Європейського Союзу), спрямованими на розширення та інтенсифікацію співробітництва,
б) обмін досвідом у галузі організації професійних систем вищої освіти у Польщі та інших країнах,
в) інші напрямки, що випливають із потреб обох сторін.
2. у галузі викладання:
а) обмін досвідом та результатами викладацької діяльності,
б) участь викладачів та студентів обох сторін у науково-практичних конференціях, семінарах, симпозіумах, організованих однією зі сторін чи обома сторонами,
в) підготовку та розвиток викладачів,
г) обмін студентами у галузі професійної підготовки та допомоги у організації цієї підготовки,
д) обмін досвідом по суті освіти та освітніх програм,
е) інші напрямки, що випливають із потреб обох сторін.
3. у науково-дослідній галузі:
а) підготовка та реалізація науково-дослідних програм,
б) обмін науковою інформацією та науковими досягненнями,
в) обмін досвідом з дослідницької роботи,
г) інші напрямки, що випливають із потреб обох сторін.

ucraniano a inglés: Legal (Charter)
Texto de origen - ucraniano
8. КОШТИ ТА МАЙНО ОРГАНІЗАЦІЇ

8.1 Організація має власні кошти та майно, необхідне для здійснення своєї статутної діяльності.
8.2 Кошти Організації складаються з :

- членських внесків, внесків засновників та інших благодійників;
- добровільних внесків, пожертвувань окремих громадян, трудових колективів підприємств, об'єднань громадян;
- благодійних внесків і пожертвувань, що мають цільовий характер (благодійні гранти), надані фізичними та юридичними особами в грошовій та натуральній формі;
- надходжень від проведення благодійних кампаній, масових заходів, лотерей та аукціонів по реалізації майна та пожертвувань, що надійшли від благодійників;
- доходів від депозитних вкладів, цінних паперів, інших пасивних доходів;
- прибутків від діяльності заснованих Організацією госпрозрахункових підприємств, інших установ та організацій, не заборонених чинним законодавством України;
- надходжень від рекламної, видавничої діяльності, проведених лекцій, виставок та інших заходів, які направлені на виконання статутних завдань;
- інших надходжень не заборонених законодавством.

8.3 Кошти Організації спрямовуються на виконання статутних завдань та оплату праці штатних працівників.
8.4 Використання коштів Організації здійснюється по конкретним програмам, що затверджуються Правлінням Організації.
8.5 Організація має право на майно та кошти, придбані в результаті господарської та іншої комерційної діяльності створених ними госпрозрахункових установ та організацій, заснованих підприємств.
8.6 Організація в установленому порядку веде бухгалтерський облік, статистичну звітність та подає фінансовим органам декларації про свої доходи та витрати.
8.7 У власності Організації може перебувати рухоме й нерухоме майно, земельні ділянки, матеріальні й нематеріальні активи, кошти та інше майно, отримане на законних підставах.
8.8 Організація має право здійснювати відносно майна та коштів, які знаходяться у його власності, будь-які угоди, що не суперечать його статутним цілям та чинному законодавству України.
8.9 Організація має право створювати та засновувати, брати участь у заснуванні інших підприємств та організацій будувати, проводити ремонтні роботи приміщень.

8.10 Всі кошти і майно, отримані Організацією, направляються на виконання Статутних цілей і завдань та на утримання Організації (в розмірах передбачених чинним законодавством України).
8.11 Контроль за діяльністю Організації, в тому числі і порядком використання ним майна та коштів, призначених для благодійної допомоги, здійснюється органами виконавчої влади, відповідно до їх компетенції.

Traducción - inglés
8. FUNDS AND PROPERTY OF THE ORGANIZATION

8.1 The Organization has its own funds and property required for the implementation of its Charter activities.
8.2 The funds of the Organization shall consist of:
- member contributions, contributions by the founders and other almsgivers;
- voluntary contributions, donations of individuals, labor collectives of enterprises, associations of individuals;
- targeted charity contributions and donations (charity grants) granted by individuals and legal entities in monies or in kind;
- proceeds from charity campaigns, public events, lotteries and auctions purposed for the realization of property and donations received from almsgivers;
- income from bank deposits, securities, other unearned income;
- income from the operations of self-supporting enterprises, other institutions and organizations established by the Organization and not prohibited by the applicable law;
- proceeds from advertising, publishing, lectures, exhibitions and other events purposed for the implementation of Charter objectives;
- other proceeds not prohibited by the applicable law.
8.3 The funds of the Organization shall be committed to implementing Charter objectives and remuneration of full-time employees' labor.
8.4 The use of the organization's funds shall be exercised under definite programs approved by the Board of the Organization.
8.5 The Organization shall have title for any property or funds purchased in the course of business or other commercial operations run by any self-supporting institution or organization or enterprises established by the Organization.
8.6 The Organization shall maintain accounting records, statistical reporting and submit tax returns to financial authorities.
8.7 The Organization's property may include movable and immovable assets, land plots, tangible and intangible assets, funds and other property received legally.
8.8 The Organization shall be entitled to execute any agreements relating to any property or funds owned by the same provided such agreements do not contravene with the Charter objectives or applicable law of Ukraine.
8.9 The Organization shall be entitled to create or establish, participate in the foundation of other enterprises and organizations, build or repair premises.
8.10 Any and all funds and property received by the Organization shall be committed to implementing Charter objectives and aims and to maintaining the Organization (within the amounts provided in the applicable law of Ukraine).
8.11 The supervision of the Organization's operations, including the manner of using its property and funds purposed for charity aid, shall be fulfilled by executive authorities in accordance with their competencies.

ruso a inglés: Legal / Finance
Texto de origen - ruso
Инвестор по приоритетным нотам не может ни полностью, ни частично уступать собственные права или делегировать свои обязательства по настоящему Договору без получения предварительного письменного согласия от Агента по обеспечению, причем любая подобная уступка или передача, совершенная без получения названного согласия, будет считаться не имеющей юридической силы, за исключением уступок или передач всех прав и обязанностей Инвестора по приоритетным нотам по настоящему Договору в любой форме, которую Инвестор по приоритетным нотам сочтет нужной, партнерству, корпорации, организации, предоставляющей услуги доверительного управления, или любой другой организации любой организационно-правовой формы, являющейся правопреемником Инвестора по приоритетным нотам, либо которой он делегирует все или в значительной степени все собственные активы и деловые операции, и которая приняла бы подобные обязательства по контракту, в силу действующего законодательства или на прочих основаниях. В том случае, если Инвестор по приоритетным нотам уступает свои права или делегирует обязательства на условиях настоящего пункта ABC, соответствующий цессионарий или назначенное лицо, начиная с даты, с которой подобная уступка или делегирование вступает в силу, считается стороной настоящего Договора, при условии того, что любая уступка приобретает законную силу только после того, как Эмитент и Агент по обеспечению получили обязательство от названного назначенного лица быть связанным настоящим Договором и на выполнять делегированные ему обязательства. Подобная уступка или делегирование не влияют на какие-либо права или обязательства, возникшие во время уступки или делегирования.
Traducción - inglés
The Senior Investor may not assign its rights or transfer its obligations under
this Agreement, in whole or in part, without the prior written consent of the Security
Agent and any purported assignment or transfer without such consent shall be void,
except for an assignment and transfer of all of the Senior Investor's rights and
obligations hereunder in whatever form the Senior Investor determines may be
appropriate to a partnership, corporation, trust or other organisation in whatever form
that may succeed to, or to which the Senior Investor transfers, all or substantially all
of the Senior Investor's assets and business and that assumes such obligations by contract, operation of law or otherwise. If the Senior Investor assigns its rights or transfers its obligations as provided in this Clause ABC, the relevant assignee or transferee shall be treated as if it were a party to this Agreement with effect from the date on which such assignment or transfer takes effect; provided that any transfer shall only become effective when the Issuer and the Security Agent have received an undertaking from the transferee to be bound by this Agreement and to perform the obligations transferred to it. Such assignment or transfer shall not affect any rights or obligations which have accrued at the time of assignment or transfer.

ruso a inglés: Trade
Texto de origen - ruso
Пожалуй, главной отличительной особенностью российской розницы является ее динамичное развитие, выражающееся в двухзначных темпах прироста оборота. На макроэкономическом уровне такая ситуация объясняется значительным притоком денег в экономику и опережающим ростом располагаемых доходов населения. В результате розничная торговля является одним из самых быстрорастущих секторов экономики наряду со строительством, услугами общественного питания и финансовым сектором.
В 2006 году суммарный оборот российской розницы по данным Росстата составил 8,69 трлн руб. ($320 млрд), рост оборота в реальном выражении составил порядка 13%, существенно опередив рост промышленного производства (около 4% за год). Доля расходов на продукты питания составила около 45% от потребительских расходов. Соответственно, совокупный объем рынка продуктовой розницы в 2006 году составил $140-150 млрд.
При этом следует учитывать, что в данных Росстата отражен только официальный оборот торговых организаций, а т.н. «теневой» оборот находится вне поля зрения государственной статистики. По различным оценкам «теневой» рынок продуктов питания формирует еще $80-100 млрд годового оборота. Таким образом, официальная оценка объема рынка оказывается существенно заниженной.
Несмотря на то, что в теории при росте доходов населения должно происходить снижение доли расходов на продукты питания, мы полагаем, что эта тенденция еще не скоро проявится в России, поскольку общий уровень доходов населения остается невысоким. По нашим ожиданиям, в течение ближайших лет рост доходов будет сопровождаться пропорциональным ростом расходов на продукты питания в том числе – в связи с увеличением доли относительно дорогих продуктов в структуре потребительской корзины.
Не вдаваясь в глубокий макроэкономический анализ, мы отмечаем исключительно благоприятные внешние условия для развития продуктовой розницы в России. По нашим оценкам, в течение ближайших 5 лет темп роста оборота продуктового ритейла в России останется очень высоким: +10-15% в год и будет существенно опережать темпы роста промышленного производства.
На рынке публичных заимствований ритейловый сектор является одним из крупнейших поставщиков долга: с начала 2006 г. количество компаний отрасли, представленных на рынке, увеличилось с 4 до 20, объем долга за это же время вырос в 5.3 раз и приблизился к отметке в 60 млрд руб. На сегодняшний день объем заявленных к размещению выпусков облигаций российских компаний продуктовой розницы составляет более $1 млрд.
Traducción - inglés
Probably the main specific feature of the Russian retail sector is its dynamic development expressed through double-digit turnover growth rates. At the macroeconomic level such situation can be explained with considerable money inflow into the economy and surpassing growth of the disposable personal income. As a result the retail industry is one of the most fast-growing economy sectors along with the construction industry, catering and finance sector.
In accordance with the data provided by the Federal State Statistics Service of Russia (Rosstat), the total turnover of the Russian retail industry constituted RUB 8.69 trillion ($320 billion) in 2006, the real turnover growth made approx. 13%, thus considerably surpassing the growth of the industrial production (approx. 4% p.a.). The share of food expenditures totalled about 45% from consumer expenditures. Accordingly, the aggregate volume of the food retail market made $140-150 billion in 2006.
It should be taken into consideration that the Rosstat data designate only the official turnover of trade organizations, while the "shadow" turnover remained out of view of the state statistics. In accordance with various estimates, the "shadow" food market forms additional $80-100 billion of the annual turnover. Therefore, the official valuation of the market volume appears to be considerably undervalued.
Although the theory says that the personal income growth has to be accompanied by a decrease in the share of food expenditures we assume that such trend won't manifest in Russia soon as the general level of the personal income remains quite modest. We expect that the personal income growth will be accompanied by proportional growth of food expenditures during the coming years, in particular due to increase in the share of relatively expensive food products in the consumer basket structure.
Without going deep into macroeconomic analysis we would like to note extremely favourable external conditions for the development of the food retail industry in Russia. In accordance with our estimates during the coming 5 years the growth rate of the food retail turnover in Russia will remain quite high – +10-15% p.a. – and will considerably surpass growth rates of the industrial production.
The retail sector is one of the largest debt suppliers on the public loans market – since the beginning of the year 2006 the number of such industry companies presented on the market has increased from 4 to 20, the debt volume grew 5.3 times through the same time and approached the mark of RUB 60 billion. Today's volume of the bond offerings of Russian food retail companies authorised for allocation exceeds $1billion.
More
Años de experiencia: 24 Registrado en ProZ.com: Jul 2007
N/A
inglés (Coburg University of Applied Sciences, verified)
alemán (Coburg University of Applied Sciences, verified)
inglés (Chernivtsi National University, verified)
ucraniano (Chernivtsi National University, verified)

N/A
Adobe Acrobat, Frontpage, Microsoft Excel, Microsoft Word, SDL Trados Studio 2009, Powerpoint, SDL TRADOS, Wordfast
inglés (PDF)
Sergiy Cherednichenko apoya ProZ.com's Directrices profesionales (v1.1).
Bio
KEY PRINCIPLES: HIGH-QUALITY TRANSLATIONS, MEETING DEADLINES EUROPEAN MBA DEGREE MORE THAN 300 PROJECTS SUCCESSFULLY COMPLETED DURING THE LAST THREE YEARS. BROADBAND INTERNET (4 Mbps) SELECTED END CLIENTS (alphabetically):

Adobe Systems Incorporated

Alfa-Bank JSC

B/S/H (Bosch und Siemens Hausgeräte GmbH)

Baker & McKenzie CVBA

Baltschug Kempinski Moscow

BDO Cyprus

CB BNP Paribas Vostok LLC

Chamber of Commerce and Industry of the Russian Federation

Credit Suisse Securities (Europe) Limited

Europäische Reiseversicherung AG (European Travel Insurance)

European Bank for Reconstruction and Development (EBRD)

Generali Vienna Holding AG

Goldman Sachs

HSBC Financial Services (Cayman) Limited

IATA Clearing House

IBM Suisse S.A.

Johnson&Johnson

Lexus Europe

MasterCard International

McDonalds Russia

Merck Serono

Philip Morris Sales and Marketing LLC (member of Philip Morris International Inc.)

PriceWaterhouseCoopers

Raiffeisen Life

Salans

Sberbank of Russia

Siemens Industrial Turbomachinery AB

Singapore Airlines

Swedbank

Teva Pharmaceuticals Europe B.V.

The Boeing Company

The NASDAQ Stock Market, LLC

Visa Inc.

WORK EXPERIENCE: Freelance translator experience:

Have worked as a freelance translator (working pairs Russian<>English and Ukrainian<>English) for 11 years (since July 1997)

Translation-related business experience: November 2005 – February 2008:

Lead specialist for international relations,

Chernivtsi Trade and Economics Institute

, Ukraine. Work activities included setting up and controlling international relations of the Institute. More than 50 % of work were written translations of contracts and business correspondence from Ukrainian/Russian into English and vice versa

November 2004 – March 2005: Woco Industrietechnik GmbH

, Bad Soden-Salmünster, Germany; semester internship at the Treasury Management department. At least 30% of work focused on translating business correspondence from German into English for foreign subsidiaries (more than 40 branches overseas) and contacting Eastern-European partners

August 2003 – January 2004: Faurecia Autositze GmbH & Co. KG

, Stadthagen, Germany; semester internship at the Cash Management department. The work largely included communication with foreign debtors (more than 10 foreign partners), including Eastern-European countries. About 40 % of work were German – English translations for foreign subsidiaries

EDUCATION: October 2002 – December 2005:

MBA in Financial Management,

Coburg University of Applied Sciences

, Germany (approx. 75% courses delivered in English, 25% in German)

September 1996 – July 2001:

Master of International Economics,

Chernivtsi National University

, Ukraine

INTERNATIONAL EXPERIENCE: October 2002 – December 2005:

See

EDUCATION/WORK EXPERIENCE June 2002:

Summer school in regional development,

EUROREG Institute of the Warsaw University

, Poland (course language: English)

May – June 2001:

Canadian - Ukrainian exchange program for masters students,

University of Saskatchewan

, Saskatoon, Saskatchewan, Canada

Este miembro obtuvo puntos KudoZ al ayudar a otros traductores a traducir términos de nivel PRO. Haga clic en total(es) de puntos para ver los términos traducidos.


Palabras clave: ACE Group, AD NET LIMITED, Adobe Systems Incorporated, AECOM, Agrica Group, Air BP Limited, Airclaims Limited, Airport Borispol, ALCOA Belaya Kalitva Russia, Alfa-Bank JSC, Allison Engine Company, Alu Process Holding Limited, American Express Bank, Arcelik Joint Stock Company, Ardutch B.V. Limited Liability Company, Arkhangelsk Pulp and Paper Mill, ASIANA AIRLINES Inc., AUBURN INVESTMENTS LIMITED, AVALANGE COMMERCIAL CORP., B/S/H (BOSCH UND SIEMENS HAUSGERÄTE GMBH), Baker & McKenzie CVBA, Baltschug Kempinski Moscow, Bank ZENIT, Basel Cement LLC, BASIC ELEMENT (GROUP OF COMPANIES), Bauer CIS and Company Ltd., Bayerische Hypo-Vereinsbank AG, BDO Cyprus, Beko Electronic, BEKO ELECTRONIC ANONYM SHIRKETI, Bekodutch B.V., Biocom CJSC, Biocom Ltd., Bloomberg Finance L.P., Boiron Laboratories in Russia, Bombardier, Bonarka City Center, C.R.R. B.V., C5 (formerly Euroforum), Caesar 3, Limited, CARBOGRAPHITE HOLDINGS Limited, CB Zapadny Ltd., CB BNP Paribas Vostok LLC, CENTRAX LTD., Chamber of Commerce and Industry of the Russian Federation, Cheltenham College, China National Machinery & Equipment Import & Export Corp., Citibank CiV Life, CJSC KES-EnergoStroiEngineering, CJSC Malakut Insurance Broker, CJSC Transstroy Engineering Corporation, CLAUDIUS PETERS TECHNOLOGIES, Closed Joint Stock Company Science and Project (R&D) Innovative Association "NGS-Orgproektekonomika" (ECMOS), Closed Joint Stock Company Women's Microfinance Network Non-Banking Deposit and Credit Organization, Closed joint-stock company DAHER CIS, Columbus Nova Partners LLC, Comet Ridge Limited, ConocoPhillips (U.K.) Limited, Corbett Robotics Pty. Limited, Credit Suisse Securities (Europe) Limited, DASSAULT FALCON SERVICE, Deloitte&Touche, Deutsche Bank, Disney Interactive Studios, Inc., DLA MW Ltd., Dr.Web Anti-virus, EDAW, EFG Istanbul Securities, EHI Retail Institute e. V., Ehrmann GmbH, Elster Metering Ltd, ENERGOPROM MANAGEMENT, ENGEOCOM, Ernst & Young, ERV Vienna, ETRUSTCO SERVICES LTD, Euro Entertainment, Europäische Reiseversicherung AG (European Travel Insurance), European Bank for Reconstruction and Development (EBRD), EVANESCO GROUP LTD, Facility Services Rus, FARNELA INVESTMENTS LIMITED, Fermat (part of Moody's Analytics), Fidelity Information Services, FINNAIR PLC, FIRST CZECH-RUSSIAN BANK LLC, First Rand (Ireland) PLC, Flight Data Management, Inc., Fortuna Oils AS, G. Pohl-Boskamp GmbH & Co. KG, GARWYN Enterprises Ltd, GAZ Group, GE Commercial Aviation Training, General BARX®, GENERAL MILLS MIDDLE EAST SAL, Generali Garant, Generali Vienna Holding AG, Girozentrale, GOFRA Holdings Limited, Golder Electronics, Goldman Sachs, Grant Thornton – Russian Appraisal, H Young (Operations) Limited, HACHETTE COLLECTIONS S.N.C., Hachette Kollektsia Ltd., Handango, Inc., HARTL POWERCRUSHER, Hellas, Henkel International, Herbert Smith LLP, HETRONIC Steuersysteme GmbH, Highland Gold Mining, Horus Capital, HSBC Financial Services (Cayman) Limited, HSBC PAYMENT SERVICES, HSH Nordbank AG, HVB Banque Luxembourg SA., HYATT INTERNATIONAL TECHNICAL SERVICES, INC., Hyatt Regency Resort Corfu, Greece, IATA Clearing House, IBM Suisse S.A., IKARUS Solutions GmbH, ILSA DIS.TIC.LTD.STI., IMAX CORPORATION, INCOTEC Group, Industrial Risk LLC, Infinera Corporation, INSTITUTO DE EMPRESA, S.L., Insurance Center SPUTNIK LLC, InterLabService, Irkutsk State Technical University, ISCAR CIS LLC (member of IMC Group), Izodutch B.V., JCC Reinsurance Ltd, Jet Aviation AG Basel, Jet-2000 Business Jets Ltd., JLT Corporate Risks Limited, JOHNSON&JOHNSON, Joint-Stock Commercial Bank Moscow Industrial Bank (open joint-stock company), JSC "TK MISTRAL", JSC AEROFLOT RUSSIAN AIRLINES, JSC KAMAZinstrumentspetsmash, JSC LONMADI, JSC Moscow Insurance Company, JSC Uralredmet, JSCB "Moscow Industrial Bank", Jungheinrich Lift Truck OOO, JVM EQUIPMENT LTD., Kinovideoobyedineniye "Krupniy Plan", Kuehne + Nagel Ltd., Langdale Holding Ltd., Lexus Europe, Ligistics Field Audit, LION ART SERVICE, Lipizzaner Leasing Limited, LLC AVTOPRIORITET, LLC BEKO, LLC CryptoPro, LLC INOMOTOR+, LLC Norma Profit, LLC Pirelli Tyre Russia, LLC Ross, Lloyd & Partners Limited, Lusitano Leasing Limited, Skytech-AIC, Machine-Building Plant ZiO-Podolsk, Manitowoc Crane Group, Marcus Evans Ltd, MARSHALL MILK INVESTMENTS LIMITED, MasterCard International, MATRIX advertising agency, Maxam International, McDonalds Russia, MDM-Bank, MegaFon OJSC, Mens Sana Pharmaceutical Ltd, Merck Serono, METALNOVA S.r.l., METLIFE INSURANCE LIMITED, Meyn Global Services, Microfinance Strategy SARL, Ministry of Internal Affairs of the Russian Federation, Moscow News Publishing House LLC, MS United Limited, multiSUB, Munich Re Group, NATIONAL BANK TRUST, NDS Group Ltd, NDS LIMITED, Nedbank Limited, NIKA GmbH, NOMOS-Bank JSC, Norddeutsche Landesbank, Northern Capital Express Limited Liability Company, Novatek, OAO PSK "Astrakhan Builder", OAO Russian Machines, OAO Ventsi-Zarya Open Cast Administration, OJSC LUKOIL, OJSC Siberian-Urals Aluminium Company, OJSC UkrHydroEnergo, OOO "Tekton-Ch", OOO Elster Metronica, OOO Marine Construction and Technologies (OOO Morstroytechnologiya), OOO Merck, OOO NIKA Software, OOO Siemens Russia, Open Joint-Stock Company MOSDACHTREST, Philip Morris Sales and Marketing LLC (member of Philip Morris International Inc.), PriceWaterhouseCoopers, ProSieben Television GmbH, Rabo International Advisory Services (RIAS) B.V., Raiffeisen Life, RBA COLLECCIONABLES, S.A., Research and Manufacturing Association LIT, Rhodia Group, RISHWORTH AVIATION LIMITED, ROSBANK JSCB, Rosneft, Russian Commercial Bank (Cyprus) Limited, Russian Mortgage Backed Securities 2008-1 S.A., Russian Railways, Russian Re, SALANS, Salton Europe Limited, Sapkont Holdings Limited, Sberbank of Russia, SCHERING-PLOUGH CENTRAL EAST AG, Schlafender Hase GmbH, SEC Carbon Limited, SHARP Electronics, Sheremetyevo International Airport, SIA International CJSC, Siemens AG, Siemens Industrial Turbomachinery AB, Siemens Industrial Turbomachinery AB, Silicomp Management, Silicomp Management, Singapore Airlines, Sinoma International Engineering Co., Ltd., Six Sigma Academy International, LLC, SKOLKOVO Moscow School of Management, Solutaire GmbH, South African Airways (Proprietary) Limited, Sputnik Technology Ventures Ltd., ST. PAUL TRAVELERS, STARR INVESTMENTS RUSSIA, State Unitary Enterprise St. Petersburg Water Treatment Plant, Steinmüller-Engineering GmbH, Strabag, STREAMLINE OPS, Summa Telecom, SWEDBANK, Talanx, Telefónica Móviles España, Telenor S.A., TeliaSonera, Teva Pharmaceuticals Europe B.V., The Boeing Company, The NASDAQ Stock Market, LLC, The New Times, Thermcon Ovens B.V. (-A member of the Otto Junker Group-), TMK Group, TMK Steel Ltd, Trade House TMK CJSC, TRANSAERO AIRLINES, TransFaire, Tricort Enterprises Ltd., Troy Corporation, Turkcell, UNFCCC, URALSIB JSC, Varian, Inc., VILABLINO FINANCE CORP., Visa CEMEA, Visa Inc., Visa Risk Limited, Vitek, VTB Leasing (Europe) Limited, VTB24, WALHALLA INVESTMENTS INC., WINTERHAVEN FINANCE B.V., World Source Chemicommerce (UK) Ltd., Worto Line Ltd. Co., X5 RETAIL GROUP, XOMATEK LIMITED, Yaroslavl Legal Centre, Yeleran Holdings Limited, ZAO Aeroflot Cargo Airlines, ZAO AKB National Clearing Centre, ZAO Hewlett-Packard AO (HP Russia), ZAO IKAR Engineering Centre, ZAO ING Life Insurance Company, ZAO Monolith, ZAO Volgospetsstroy, Zentiva Russia administrative expenses, assets, assets and disposal groups held for sale under frs 105, balance sheet, biological assets, total, cash and cash equivalents, cash and cash equivalents, cash flow statement, beginning balance, cash and cash equivalents, cash flow statement, ending balance, cash flows from (used in) operations, cash flows from financing activities, cash flows from investing activities, cash flows from operating activities, cash paid to suppliers and employees, cash receipts from customers, cost of sales, current assets, current liabilities, deferred tax assets, deferred tax liabilities, depreciation of property, plant and equipment, distribution costs, dividend income, dividends paid, earnings per share (basic), continuing operations, earnings per share (basic), discontinued operations, earnings per share (diluted), continuing operations, earnings per share currency unit, effect of changes in scope of consolidation on cash and cash equivalents, effect of exchange rate changes on cash and cash equivalents, equity, equity and liabilities, equity, attributable to equity holders of the parent, total, finance costs, goodwill, gross profit, income statement, income tax benefit (expense), income tax payable, current, income tax receivables, current, income taxes paid, intangible assets, total, interest income, interest income, inventories, investment property, investments in associates, investments in joint ventures, investments in subsidiaries, liabilities of a disposal group classified as held for sale under frs 105, marketing and distribution costs, marketing costs, minority interest, net cash flows from (used in) financing activities, net cash flows from (used in) investing activities, net cash flows from (used in) operating activities, net increase (decrease) in cash and cash equivalents, non-current assets, non-current liabilities, other assets, current, other assets, non-current, other expenses, other income, other items of expense, other items of income, other liabilities, current, other liabilities, non-current, other non-shareholders' equity, other payables, current, other payables, non-current, other receivables, current, other receivables, non-current, other reserves, total, other user-described financial assets, current, other user-described financial assets, non-current, other user-described financial liabilities, current, other user-described financial liabilities, non-current, other user-described non-financial assets, current, other user-described non-financial assets, non-current, other user-described non-financial liabilities, current, other user-described non-financial liabilities, non-current, profit (loss) attributable to equity holders of parent, net of tax, profit (loss) attributable to minority interest, net of tax, profit (loss) before tax, profit (loss) before tax from continuing operations, profit (loss) from continuing operations, net of tax, profit (loss) from discontinued operations, net of tax, profit (loss) net of tax, property, plant and equipment, total, provisions, current, total, provisions, non-current, total, research and development, retained earnings (accumulated losses), revenue, share capital, share of profit (loss) from equity-accounted associates, share of profit (loss) from equity-accounted associates and joint ventures, share of profit (loss) from equity-accounted joint ventures, statement of cash flows, total adjustments, total assets, total current assets, total current liabilities, total equity, total equity and liabilities, total liabilities, total non-current assets, total non-current liabilities, trade and other payables, current, trade and other payables, non-current, trade and other receivables, current, trade and other receivables, non-current, trade payables, current, trade payables, non-current, trade receivables, current, trade receivables, non-current, treasury shares, user-described biological assets, user-described cash flows from (used in) operations, user-described expense, user-described income, user-described intangible assets, user-described items of revenue, user-described other cash flows from (used in) financing activities, user-described other cash flows from (used in) investing activities, user-described other cash flows from (used in) other operating activities, user-described property, plant and equipment, user-described provisions, current, user-described provisions, non-current, user-described reserves актив, авансы выданные, авансы полученные, баланс, бухгалтерский баланс, в государственные внебюджетные фонды, валютные счета, векселя к получению, векселя к уплате, величина влияния изменений курса иностранной валюты по отношению к рублю, внеоборотные активы, выручка (нетто) от реализации товаров, продукции, работ, услуг (за минусом налога на добавленную стоимость, акцизов и аналогичных обязательных платежей), выручка от продажи объектов основных средств и иных внеоборотных активов, выручка от продажи ценных бумаг и иных финансовых вложений, готовая продукция и товары для перепродажи, движение денежных средств по инвестиционной деятельности, движение денежных средств по текущей деятельности, движение денежных средств по финансовой деятельности, дебиторская задолженность (платежи по которой ожидаются более чем через 12 месяцев после отчетной даты), дебиторская задолженность (платежи по которой ожидаются в течение 12 месяцев после отчетной даты), денежные средства, добавочный капитал, долгосрочные пассивы, долгосрочные финансовые вложения, доходы будущих периодов, доходы от участия в других организациях, животные на выращивании и откорме, задолженность дочерних и зависимых обществ, задолженность перед бюджетом, задолженность перед дочерними и зависимыми обществами, задолженность участников (учредителей) по взносам в уставный капитал, заемные средства, заемные средства, займы, предоставленные другим организациям, займы, предоставленные организациям на срок более 12 месяцев, запасы, затраты в незавершенном производстве (издержках обращения), здания, сооружения, машины и оборудование, земельные участки и объекты природопользования, инвестиции в дочерние общества, инвестиции в другие организации, инвестиции в зависимые общества, инвестиции в зависимые общества, итого по разделу, капитал и резервы, касса, коммерческие расходы, краткосрочные пассивы, краткосрочные финансовые вложения, кредиторская задолженность, кредиты банков, кредиты банков, подлежащие погашению более чем через 12 месяцев после отчетной даты, малоценные и быстроизнашивающиеся предметы, на выдачу подотчетных сумм, на выплату дивидендов, процентов, на оплату приобретенных товаров, работ, услуг, сырья и иных оборотных активов, на оплату труда, на прочие расходы, на расчеты по налогам и сборам, налог на добавленную стоимость по приобретенным ценностям, налог на прибыль, незавершенное строительство, нематериальные активы, непокрытые убытки прошлых лет, непокрытый убыток отчетного года, нераспределенная прибыль (убыток) отчетного периода, нераспределенная прибыль отчетного года, нераспределенная прибыль прошлых лет, оборотные активы, организационные расходы, основные средства, остаток денежных средств на конец отчетного периода, остаток денежных средств на начало отчетного года, отвлеченные средства, отчет о движении денежных средств, отчет о прибылях и убытках, пассив, патенты, лицензии, товарные знаки (знаки обслуживания), иные аналогичные с перечисленными права и активы, по оплате труда, по социальному страхованию и обеспечению, погашение займов и кредитов (без процентов), погашение обязательств по финансовой аренде, покупатели и заказчики, покупатели и заказчики, полученные дивиденды, полученные проценты, поставщики и подрядчики, поступления от займов и кредитов, предоставленных другими организациями, поступления от погашения займов, предоставленных другим организациям, поступления от эмиссии акций или иных долевых бумаг, прибыль (убыток) от реализации, прибыль (убыток) от финансово - хозяйственной деятельности, прибыль (убыток) отчетного периода, приобретение дочерних организаций, приобретение объектов основных средств, доходных вложений в материальные ценности и материальных активов, приобретение ценных бумаг и иных финансовых вложений, проценты к получению, проценты к уплате, прочие внеоборотные активы, прочие внереализационные доходы, прочие внереализационные расходы, прочие дебиторы, прочие дебиторы, прочие денежные средства, прочие долгосрочные пассивы, прочие долгосрочные финансовые вложения, прочие доходы, прочие займы, прочие займы, подлежащие погашению более чем через 12 месяцев после отчетной даты, прочие запасы и затраты, прочие краткосрочные пассивы, прочие краткосрочные финансовые вложения, прочие кредиторы, прочие оборотные активы, прочие операционные доходы, расходы будущих периодов, расчетные счета, расчеты по дивидендам, резервные фонды, образованные в соответствии с законодательством, резервный капитал, резервы предстоящих расходов и платежей, резервы, образованные в соответствии с учредительными документами, себестоимость реализации товаров, продукции, работ, услуг, собственные акции, выкупленные у акционеров, средства, полученные от покупателей, заказчиков, сырье, материалы и другие аналогичные ценности, товары отгруженные, убытки, управленческие расходы, уставный капитал, фонд социальной сферы, фонды накопления, фонды потребления, целевые финансирование и поступления, чистое увеличение (уменьшение) денежных средств и их эквивалентов, чистые денежные средства от инвестиционной деятельности, чистые денежные средства от текущей деятельности, чистые денежные средства от финансовой деятельности активи, баланс, боргові цінні папери, емітовані банком, виплати працівникам банку, витрати на податок на прибуток, витрати на персонал, відстрочений податковий актив, відстрочені податкові зобов'язання, власний капітал, власні акції (частки, паї), що викуплені в акціонерів (учасників), втрати від участі в капіталі, грошові кошти та їх еквіваленти на кінець року, грошові кошти та їх еквіваленти на початок року, дивіденди від інвестицій в асоційовані компанії, що отримані, дивіденди, що сплачені протягом звітного періоду, довгострокові активи, призначені для продажу, дохід від участі в капіталі, дохід у вигляді дивідендів, дохід/збиток від довгострокових активів, призначених для продажу, емісійні різниці, загальні адміністративні витрати, збільшення (зменшення) інших зобов`язань, збільшення (зменшення) коштів інших банків, збільшення (зменшення) коштів на поточних і депозитних рахунках, збільшення (зменшення) коштів, залучених під ощадні (депозитні) сертифікати, збільшення (зменшення) коштів, які отримані від національного банку україни, збільшення (зменшення) сплаченого акціонерного капіталу, збільшення (зменшення) субординованих зобов`язань, збільшення (зменшення) цінних паперів власного боргу, звіт про рух грошових коштів, звіт про фінансові результати, зменшення (збільшення) інвестицій в асоційовані компанії, зменшення (збільшення) інвестицій у дочірні компанії, зменшення (збільшення) інших активів, зменшення (збільшення) коштів, які розміщені в інших банках, кредитів та передоплат іншим банкам, зменшення (збільшення) кредитів, які надані клієнтам, зменшення (збільшення) основних засобів та нематеріальних активів, зобов`язання, інвестиції в асоційовані й дочірні компанії, інший дохід, інші активи, інші витрати, інші витрати, що сплачені, інші доходи, що отримані, інші зобов'язання, казначейські та інші цінні папери, що рефінансуються національним банком україни, і цінні папери, емітовані національним банком україни, капіталізовані дивіденди, комісійний дохід, комісійні витрати, комісійні витрати, що сплачені, комісійні доходи, що отримані, кошти банків, кошти в інших банках, кошти в національному банку україни та готівкові кошти банку, кошти клієнтів, кредити та заборгованість клієнтів, нараховані витрати до сплати, нараховані доходи до отримання, нерозподілений прибуток (непокритий збиток) минулих років, основні засоби та нематеріальні активи, ощадні (депозитні) сертифікати, емітовані банком, повернення раніше списаних активів, погашення (придбання) цінних паперів у портфелі банку до погашення, податок на прибуток, що сплачений, прибуток від операцій, прибуток до оподаткування, прибуток після оподаткування, прибуток/збиток звітного року, що очікує затвердження, процентний дохід, процентні витрати, процентні витрати, що сплачені, процентні доходи, що отримані, реалізація (придбання) цінних паперів у торговому портфелі, у портфелі банку на продаж, реалізовані результати від торговельних операцій, резерви переоцінки необоротних активів, резерви переоцінки цінних паперів, резерви та інші фонди банку, результати переоцінки, скоригований чистий прибуток на одну просту акцію, статутний капітал, торговельний дохід, у тому числі кредити, які отримані від національного банку україни, усього активів, усього власного капіталу, усього доходів, усього зобов`язань, усього пасивів, цінні папери в портфелі банку до погашення, цінні папери в портфелі банку на продаж, цінні папери в торговому портфелі банку, чисте збільшення (зменшення) грошових коштів та їх еквівалентів, чисте збільшення (зменшення) активів і зобов'язань від операційної діяльності, чистий відплив грошових коштів від інвестиційної діяльності, чистий грошовий прибуток від поточних операцій банку, чистий комісійний дохід, чистий прибуток на одну просту акцію, чистий прибуток/збиток банку, чистий прибуток/збиток від продажу довгострокових активів, призначених для продажу, чистий приплив (відплив) грошових коштів від операційної діяльності, чистий приплив грошових коштів від фінансової діяльності, чистий процентний дохід, чисті витрати на формування резервів
79 visitas durante el mes pasado,
de un total de 40 visitantes Este perfil ha recibido
Última actualización del perfil
Aug 30, 2020