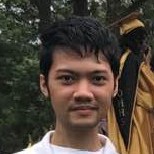 Idiomas de trabajo:
español a inglés
portugués a inglés
francés a inglés
Richter Domagas
Translator



Oxon Hill, Maryland, Estados Unidos

Hora local:

02:16 EDT (GMT-4)




Idioma materno

: inglés
Traductor o intérprete autónomo
This person has a SecurePRO™ card. Because this person is not a ProZ.com Plus subscriber, to view his or her SecurePRO™ card you must be a ProZ.com Business member or Plus subscriber.

This person is not affiliated with any business or Blue Board record at ProZ.com.
Translation
Se especializa en
Arte, artes manuales, pintura
Astronomía y espacio
Geología
TI (Tecnología de la información)
Internet, comercio-e
Medios / Multimedia
Fotografía/Imagen (y artes gráficas)
Informática (general)
Cocina / Gastronomía
Música
More
Muestras de traducción: 4
español a inglés: Español
Texto de origen - español
Una serie de planes de desarrollo, que se iniciaron en 1964, ayudaron a expandir la economía, pero a finales de la década de 1970 comenzó un periodo de recesión económica a causa de la subida de los precios del petróleo, y un aumento de las importaciones con la llegada de la democracia y la apertura de fronteras. Con posterioridad, se incrementó el desarrollo de las industrias del acero, astilleros, textiles y mineras. En la actualidad, la terciarización de la economía y de la sociedad española queda clara tanto en el producto interior bruto (contribución en 2005: un 67 %) como en la tasa de empleo por sectores (65 %). Los ingresos obtenidos por el turismo permiten equilibrar la balanza de pagos. Desde que España ingresó como miembro de pleno derecho en la Unión Europea las políticas económicas han evolucionado en función de esta gran organización supranacional (PAC, IFOP, ...).
Traducción - inglés
A series of development plans, which began in 1964, helped to expand the economy, but at the end of the 1970s, a period of the economic recession began due to the rise in oil prices and an increase in imports with the arrival of democracy and the opening of borders. Subsequently, the development of the steel, shipbuilding, textile, and mining industries increased. At present, the outsourcing of the Spanish economy and society is clear both in the gross domestic product (contribution in 2005: 67%) and in the employment rate by sector (65%). The income obtained by tourism makes it possible to balance the balance of payments. Since Spain joined as a full member of the European Union, economic policies have evolved in line with this great supranational organization (PAC, IFOP, ...).
español a inglés: Français
Texto de origen - español
Il y a 1 800 000 millionnaires (US $) habitant en France en 2015. La même année la richesse moyenne par adulte s'élève à 262 100 US $. La richesse des milliardaires français a été multipliée par trois entre 2007 et 2017 et la France est le pays d'Europe qui a le plus fortement rémunéré les actionnaires. En 2010, l'Européen le plus riche est le Français Bernard Arnault, propriétaire du groupe de luxe LVMH (4e fortune mondiale, selon Forbes). En 2017, les 10 % de Français les plus riches détiennent plus de la moitié des richesses nationales quand les 50 % les plus pauvres en ont 5 %.
Traducción - inglés
There are 1,800,000 millionaires (US $) living in France in 2015. The same year the average wealth per adult is 262,100 US $. The wealth of French billionaires has tripled between 2007 and 2017, and France is the European country that has the most heavily paid shareholders. In 2010, the richest European is the French Bernard Arnault, owner of the luxury group LVMH (4th world fortune, according to Forbes). In 2017, the richest 10% of French people hold more than half of the national wealth when the poorest 50% have 5%.
portugués a inglés: Português
Texto de origen - portugués
Atualmente, a estrutura da economia portuguesa baseia-se principalmente no sector dos serviços, que representa cerca de 67% do Produto Interno Bruto (PIB) do país. A partir de 2002, Portugal tem vindo a enfrentar um problema de estagnação econômica, com a economia a crescer menos de 2% ao ano, abaixo da média da União Europeia, que é de 2,5%. A partir de 2009, Portugal tem vivido uma situação de recessão econômica, conjugada com um crescimento contínuo da dívida pública, políticas de austeridade, nacionalização de bancos falidos, intervenção externa acompanhada de resgates financeiros à economia nacional, dificuldades no controlo do défice, clima de contestação social e atritos entre diversas instituições, nomeadamente o governo e o tribunal constitucional, provocados pela crise econômica. Segundo dados de 2010, o país é o 43º no ranking de competitividade do Fórum Econômico Mundial.
Traducción - inglés
Currently, the structure of the Portuguese economy is mainly based on the services sector, which represents about 67% of the Gross Domestic Product (GDP) of the country. Since 2002, Portugal has been facing a problem of economic stagnation, with the economy growing at less than 2% a year, below the EU average of 2.5%. Since 2009, Portugal has been experiencing an economic recession coupled with continued public debt growth, austerity policies, nationalization of bankrupt banks, external intervention accompanied by financial bailouts to the national economy, difficulties in controlling the deficit, climate of social contestation and friction between various institutions, namely the government and the constitutional court, caused by the economic crisis. According to the data from 2010, the country is the 43rd in the competitiveness ranking of the World Economic Forum.
italiano a inglés: Italiano
Texto de origen - italiano
L'Italia inoltre nel 2014, in base ai dati delle banche centrali riportatati dal Credit Suisse Global Wealth Report Databook October 2014, detiene circa il 5% della ricchezza netta globale e si colloca al settimo posto di poco staccata da Francia, Germania e Gran Bretagna, che hanno più popolazione, con 12.58 trilioni di $. Per ricchezza netta media pro capite è tredicesima al mondo e come mediana terza. In base alle ultime stime della Banca d'Italia ed ISTAT la ricchezza nazionale italiana sarebbe ancor più grande di almeno 0,7 trilioni di € dato che non venivano sino ad ora calcolati alcuni tipi di annessi immobiliari. Questo consentirebbe di superare in valore Germania, Francia e Gran Bretagna considerando la svalutazione della sterlina a partire dal 2016.
Traducción - inglés
Furthermore, in 2014, according to central bank data reported by the Credit Suisse Global Wealth Report Databook October 2014, it holds about 5% of the total net wealth and is ranked in seventh place, not far from France, Germany, and Great Britain, which have more population, with $12.58 trillion. For average net wealth per capita, it is thirteenth in the world and as a third median. According to the latest estimates of the Bank of Italy and ISTAT, Italian national wealth would be even larger than at least €0.7 trillion, given that some types of outbuildings had not yet been calculated. It would allow exceeding in value Germany, France, and Great Britain considering the devaluation of the pound starting from 2016.
More
Años de experiencia: 2 Registrado en ProZ.com: Sep 2018
N/A
N/A
N/A
Adobe Acrobat, Microsoft Excel, Microsoft Word, OmegaT, Grammarly, Powerpoint, Smartcat, Wordfast
Bio
I can help you translate from Spanish to English, Portuguese to English, French to English, Tagalog to English, and Italian to English.
Última actualización del perfil
Dec 20, 2018