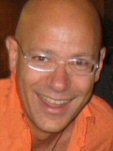 Miembro desde Aug '02
Idiomas de trabajo:
inglés a italiano
español a italiano
Luciano Marcelli
Aviación desde 85. Traductor desde 96.



Firenze, 3204373350, Italia

Hora local:

17:29 CEST (GMT+2)




Idioma materno

: italiano
Italian native and resident. Eng>Ita, Spa>Ita. Freelance translator.
Traductor o intérprete autónomo,

Miembro con identidad verificada
This person has a SecurePRO™ card. View now.

This person is not affiliated with any business or Blue Board record at ProZ.com.
Translation, Software localization, Website localization, Editing/proofreading, MT post-editing, Desktop publishing, Voiceover (dubbing), Subtitling
Se especializa en
Barcos, navegación, marítimo
Informática: Sistemas, redes

TI (Tecnología de la información)

Internet, comercio-e
Informática: Programas
Informática: Hardware
Aeroespacial / Aviación / Espacio

Informática (general)

Gobierno / Política
Fuerzas Armadas / Defensa
More
inglés a italiano - Tarifas: 0.08 - 0.10 EUR por palabra / 27 - 36 EUR por hora
español a italiano - Tarifas: 0.08 - 0.10 EUR por palabra / 27 - 36 EUR por hora

Conditions apply
EUR
Puntos de nivel PRO 47, Preguntas respondidas: 30, Preguntas formuladas: 5
32 proyectos mencionados

2 comentarios positivos de clientes



More
2 comentarios



More
Muestras de traducción: 4
español a italiano: Blindados de combate [AFV, Armoured Fighting Vehicles]
General field: Técnico/Ingeniería
Detailed field: Fuerzas Armadas / Defensa
Texto de origen - español
Sistemas de protección para carros de combate

La eterna lucha del cañón contra la coraza

La protección ha sido una de las prioridades en los carros de combate desde su creación. Las continuas mejoras llevadas a cabo en las municiones han supuesto una constante evolución de la protección. Se pasó de los simples blindajes de acero homogéneo a los modernos blindajes compuestos y reactivos, capaces de hace frente a las más recientes amenazas.

El blindaje de los vehículos acorazados ha ido evolucionando siempre en función de las amenazas a las que éstos tenían que hacer frente. La continua mejora de las tecnologías utilizadas por las municiones anticarro ha obligado a perfeccionar continuamente los blindajes, que han pasado de la tradicional chapa de acero homogéneo a los actuales blindajes compuestos y reactivos.

Blindajes tradicionales
La protección de los vehículos blindados estaba inicialmente en relación directa con el grosor y la calidad de las chapas metálicas empleadas como blindaje. Normalmente se ha utilizado acero especial de blindaje RHA (Rolled Homogeneous Armour o blindaje homogéneo laminado), cuyas especiales características se deben a un proceso de endurecimiento, por el que las chapas de acero son sometidas a muy elevadas temperaturas y a enormes presiones mediante unos rodillos que homogeneizan las superficies de las planchas, extienden la estructura granular del acero (convirtiéndola en lineal para aumentar su resistencia) y eliminan las imperfecciones que pudieran debilitar la estructura. A su vez, una de las caras de la plancha es sometida a otro proceso de endurecimiento adicional mediante la aplicación de calor.
Otro procedimiento para aumentar la protección de los vehículos fue disponer el blindaje en planos inclinados, de manera que los proyectiles tuvieran que atravesar el mayor grosor de acero posible. Uno de los mejores ejemplos de este diseño fue el carro soviético T-34, cuya barcaza y torre estaban construidas siguiendo este principio.
Durante la Segunda Guerra Mundial y la posguerra, el grosor de los blindajes se fue incrementando considerablemente, pero la aparición de municiones con mayor capacidad de penetración, como las de carga hueca (HEAT) o las perforantes subcalibradas tipo flecha (APFSDS), obligó a buscar otras soluciones. También hay que mencionar los blindajes ligeros, como los realizados a base de aluminio. Si bien se trata de un material difícil de soldar y de menor dureza que el acero, su extremada ligereza lo ha hecho ideal para vehículos cuyo peso está limitado por las necesidades de transporte, tales como los de reconocimiento o de transporte de personal. El mejor ejemplo sería el transporte acorazado M113 estadounidense con orugas, utilizado por ejércitos de todo el mundo.

Blindajes compuestos
De igual manera que un rayo de luz es desviado cuando pasa de un medio a otro (refracción), la utilización de materiales de distintas densidades desvía el chorro incandescente generado por la explosión de la munición HEAT o por la penetración del núcleo de los proyectiles perforantes APFSDS.
Los blindajes compuestos están constituidos por diferentes capas de materiales metálicos, cerámicos y plásticos. La ventaja de los compuestos cerámicos, a base de silicio, es que resultan muy ligeros, robustos y extremadamente resistentes al calor, por lo que son ideales para hacer frente a municiones HEAT. Cabe decir que, dichos compuestos cerámicos, al ser muy frágiles, suelen aglutinarse a resinas y polímeros los cuales les proporcionan una mayor resistencia.
El primer carro en servicio que contó con un blindaje compuesto fue el T-64 soviético, que utilizaba en la parte frontal de la barcaza lo que se denominó «Combinación K», a base de planchas de acero y un material derivado del vidrio dentro de una estructura de plástico.
En Europa Occidental, el Reino Unido puso en servicio durante la década de 1980 el blindaje Chobham, denominado así por la localidad donde se encuentra el centro de investigación que lo desarrolló. Es utilizado en diversas versiones por los carros británicos Challenger 1 y 2, y por el estadounidense Abrams.
Por su parte, Alemania utiliza módulos similares en los carros de la familia Leopard 2.

Blindajes reactivos
Reciben esta denominación por utilizar elementos explosivos que, tras ser alcanzados por un disparo anticarro, reaccionan mediante una detonación, cuyos efectos tratan de contrarrestar los de la carga de la muni- ción atacante. Aunque en un primer momento fueron concebidos para ofrecer protección contra proyectiles perforantes de carga hueca (HEAT), posteriormente se han diseñado módulos efectivos contra municiones de energía cinética. Suelen aplicarse en forma de módulos de tamaños variados sobre el blindaje convencional de los vehículos acorazados. Conocida también como ERA (Explosive Reactive Armor, o blindaje reactivo explosivo), esta solución fue estudiada de forma simultánea en varios países.
En 1978 comenzó a fabricarse para el Ejército israelí un sistema de módulos de blindaje reactivo denominado Blazer, producido para los carros del tipo Magach (M60A1 y M48A3) y Sho't (Centurion). Por su parte, los diseñadores rusos desarrollaron el blindaje Kontakt, que en 1983 montaron en carros T-80B y T-64B del Grupo de Fuerzas Soviéticas en Alemania. Después ha sido instalado en carros T-72A y B, así como en los T-62M y T-55AM1.
El Ejército estadounidense también utiliza módulos de ERA tanto en sus vehículos de combate de infantería M2 Bradley como en los carros M1 Abrams desplegados en Irak. Los Bradley están protegidos por un conjunto de 96 módulos reactivos. Para los Abrams se desarrolló el TUSK (Tank Urban Survival Kit, o equipo de supervivencia urbana para carros), que incluye este blindaje, entre otras medidas.
El principal inconveniente de este tipo de protección son los posibles efectos de las explosiones en las fuerzas propias situadas cerca del carro.
Finalmente hay que citar los nuevos sistemas de blindajes electromagnéticos actualmente en desarrollo. La teoría es utilizar unas placas conductoras que, al ser alcanzadas por un disparo, generan una corriente de alto voltaje que neutraliza el proyectil y lo convierte en plasma. Este tipo de protección se encuentra en fase de experimentación.
Traducción - italiano
Sistemi di protezione per carri da combattimento

L'eterna lotta del cannone contro la corazza

La protezione è stata una delle priorità, sui carri da combattimento, fin dalla loro creazione. Le continue migliorie apportate alle munizioni hanno imposto una costante evoluzione della protezione. Si è così passati dalle semplici corazze in acciaio omogeneo alle moderne corazze composite e reattive, in grado di far fronte alle minacce più recenti.

La corazzatura dei veicoli blindati ha quindi subito una costante evoluzione in funzione delle minacce alle quali far fronte. I continui miglioramenti apportati alle munizioni anticarro hanno infatti reso indispensabile un ricorrente perfezionamento delle corazze, che sono passate dalle tradizionali lastre in acciaio omogeneo alle attuali corazze composite e reattive.

Corazzature tradizionali
La protezione dei veicoli blindati era inizialmente proporzionale allo spessore e alla qualità delle lastre metalliche impiegate come corazza. Di solito si utilizzava acciaio speciale da corazzatura RHA (Rolled Homogeneous Armour, corazza omogenea laminata), le cui particolari caratteristiche si devono a un processo di indurimento nel quale le lastre d'acciaio sono sottoposte a temperature elevate e a enormi pressioni, mediante rulli che omogeneizzano la superficie delle lastre, estendono la struttura granulare dell'acciaio (facendola divenire lineare, al fine di aumentarne la resistenza) ed eliminano le imperfezioni che potrebbero indebolire il prodotto. In seguito, una delle facce della lastra viene sottoposta a un ulteriore processo di indurimento a caldo.
Un'altra tecnica utilizzata per migliorare la protezione dei veicoli fu quella di disporre la corazzatura su piani inclinati, di modo che i proiettili dovessero attraversare il maggior spessore di acciaio possibile. Uno dei modelli meglio riusciti fu il carro sovietico T-34, in cui scafo e torretta sono costruiti secondo questo principio.
Durante la Seconda Guerra Mondiale e nel dopoguerra lo spessore delle corazze andò aumentando considerevolmente, ma la comparsa di munizioni con maggiore capacità di penetrazione, come quelle a carica cava (HEAT) o perforanti sottocalibrate tipo freccia (APFSDS), obbligò i costruttori a cercare nuove soluzioni. Occorre anche menzionare le corazzature leggere, come quelle in alluminio: pur trattandosi di un materiale difficile da saldare e di minor durezza rispetto all'acciaio, la sua estrema leggerezza lo ha reso ideale per quei veicoli il cui peso deve essere contenuto, per necessità di trasporto, così come per i mezzi da ricognizione o da trasporto truppe. Come migliore prodotto di questo tipo troviamo il trasporto corazzato statunitense M113, un cingolato utilizzato da tutti gli eserciti del mondo.

Corazze composite
Così come un raggio di luce viene deviato quando passa da un mezzo di propagazione all'altro (rifrazione), l'utilizzo di materiali di densità differenti devia il getto incandescente generato dall'esplosione della munizione HEAT o dalla penetrazione del nucleo dei proiettili perforanti APFSDS.
Le corazze composite sono costituite di differenti strati di materiali metallici, ceramici e plastici. Il vantaggio dei composti ceramici, a base di silicio, è che risultano molto leggeri, robusti ed estremamente resistenti al calore e sono quindi ideali per far fronte ai proiettili HEAT. Occorre anche notare che i composti ceramici, essendo molto fragili, vengono solitamente agglutinati a resine e polimeri che conferiscono loro una maggiore resistenza.
Il primo carro in servizio che poté disporre di una corazza composita fu il T-64 sovietico, per il quale fu utilizzata, sulla parte anteriore dello scafo, quella che venne denominata "Combinazione K", a base di lastre d'acciaio e di un materiale derivato dal vetro e inserito in una struttura di materiale plastico.
In Europa occidentale, il Regno Unito mise in servizio, negli anni 80, la corazza Chobham, così chiamata dal nome della località in si trova il centro di ricerca che la sviluppò. È utilizzata in diverse versioni per i carri britannici Challenger 1 e 2 e per il carro statunitense Abrams.
La Germania, da parte sua, utilizza moduli simili nei carri della famiglia Leopard 2.

Corazze reattive
Vengono chiamate così perché sono dotate di elementi esplosivi i quali, quando vengono raggiunti da un proiettile anticarro, reagiscono mediante una detonazione, i cui effetti sono diretti a contrastare quelli della carica della munizione che è arrivata a segno. Seppure inizialmente concepiti per offrire protezione contro proiettili perforanti a carica cava (HEAT), in seguito sono stati progettati anche dei moduli efficaci contro i proiettili a energia cinetica. Solitamente vengono applicati sotto forma di moduli di dimensioni varie sopra la protezione convenzionale dei veicoli corazzati. Tale soluzione, nota anche come ERA (Explosive Reactive Armor, corazza reattiva esplosiva), fu messa a punto simultaneamente in vari paesi.
Nel '78 fu avviata la fabbricazione, per l'Esercito israeliano, di un sistema di moduli di corazza reattiva, denominata Blazer, prodotta per i carri del tipo Magach (M60A1 e M48A3) e Sho't (Centurion). I progettisti russi svilupparono la corazza Kontakt, che nell'83 fu mondata su carri T-80B e T-64B del Gruppo di Forze Sovietiche in Germania e in seguito installata su carri T-72A e B, così come sui T-62M e sui T-55AM1.
Anche l'Esercito USA utilizza moduli ERA, sia sui veicoli da combattimento M2 Bradley della fanteria sia sui carri M1 Abrams schierati in Iraq. I Bradley sono protetti da un complesso di 96 moduli reattivi. Per gli Abrams fu sviluppato il TUSK (Tank Urban Survival Kit, equipaggiamento di sopravvivenza urbana per carri), che comprende, tra le altre cose, questo tipo di corazzatura.
L'inconveniente principale di questo genere di protezione è costituito dalle conseguenze che le esplosioni possono avere sui militari che si trovano nei pressi del carro.
Infine, occorre citare i nuovi sistemi di corazzatura elettromagnetica, al momento in fase di sviluppo: l'idea è quella di utilizzare delle lastre di materiale conduttore che, raggiunte da un colpo, generino una corrente ad alto voltaggio, la quale neutralizza il proiettile trasformandolo in plasma. Al momento si è alla fase sperimentale.
inglés a italiano: Turbine Control Software. User Manual. [Tagged text. Using SDL]
General field: Técnico/Ingeniería
Detailed field: TI (Tecnología de la información)
Texto de origen - inglés
<stf "F3.00">
<sourcecharset "Normal">
<sourcelanguage "English (US)">
<sourcehyphenation "Turn Off">
<sourcequotes "As Tags">
<sourcepath "C:Documents and SettingsAnwarDesktop1--For Trados AnalisisMIF_origGEH5979DGEH5979D_chap1.mif">
<page "1">
<tr 23>
<ps "H1" 1><pn "CHAPTER 1" 1> INTRODUCTION
<ps "H2" 2><pn "1-1.<:ens>" 2>OVERVIEW
<ps "Body" 3>This manual provides information needed by an operator to use a SPEEDTRONIC™ Mark V Control Panel's operator interfaces to issue commands to the control panel and monitor the operation of a turbine and driven device. It discusses methods for selecting operating modes, controlling the turbine and driven device, viewing, acknowledging, and resetting alarms, modification and configuration of displays used primarily by operators, and log printouts associated with turbine system operation.
<ps "Body" 3>This manual is intended to supplement the Operator's Manual which is written for the overall turbine system. It does not cover maintenance displays nor specific operating details of each application or installation. Maintenance personnel should refer to the SPEEDTRONIC Mark V Turbine Control Maintenance Manual (GEH-5980) and the turbine and driven device associated drawings, specifications, schematics and diagrams.
<ps "H2" 2><pn "1-2.<:ens>" 3>PRIMARY OPERATOR INTERFACE (<:lt>l<:gt>)
<ps "Body" 3>The primary operator interface (<:lt>I<:gt>), consists of a color monitor, keyboard, cursor positioning device (CPD) (that is, a mouse, a trackball, or a touch-screen monitor), printer(s), and central processing unit (CPU). These items are collectively referred to as the <:lt>I<:gt>. These devices are connected to the Mark V Control Panel via an ARCNET cable. The devices can be located in the installation's central control room or a gas turbine's control compartment.
<ps "Body" 3>One <:lt>I<:gt> can be used to control as many as 8 gas and/or steam turbines; also more than one <:lt>I<:gt> may be used to control a turbine. The operator can thereby select the units he wishes to monitor or issue commands to. All <:lt>I<:gt>s are capable of issuing commands to a unit at any time while communicating with Mark V Control Panels. For the purposes of this manual, it is assumed that the <:lt>I<:gt> is controlling a single turbine and driven device.
<ps "Body" 3>Using the <:lt>I<:gt>, commands may be issued to the turbine and driven device (for example, START, STOP, COOLDOWN ON, AUTO, RAISE SPEED/LOAD, and so on) and displays may be accessed to view the status of the turbine and driven device (for example, ALARMS, WHEELSPACE TEMPERATURES, VIBRATION FEEDBACK, and so on). The associated printer(s) enable the operator to manually select and copy any display, to automatically log selected parameters, and to log alarms.
<ps "Body" 3>The <:lt>I<:gt> performs no control or protection functions of the turbine and driven device; it is a means of issuing commands to the Mark V Control Panel and monitoring unit operation. Turning the <:lt>I<:gt> off, turning the computer on, re-booting the computer, or disconnecting or reconnecting the ARCNET cable linking the Mark V Control Panel and the <:lt>I<:gt> (while the turbine and driven device are operating) will have no effect on the Mark V Control Panel or unit operation.
</tr>
</page>
</stf>
Traducción - italiano
<stf "F3.00">
<sourcecharset "Normal">
<sourcelanguage "English (US)">
<sourcehyphenation "Turn Off">
<sourcequotes "As Tags">
<sourcepath "C:Documents and SettingsAnwarDesktop1--For Trados AnalisisMIF_origGEH5979DGEH5979D_chap1.mif">
<page "1">
<tr 23>
<ps "H1" 1><pn "CHAPTER 1" 1> INTRODUZIONE
<ps "H2" 2><pn "1-1.<:ens>" 2>PANORAMICA
<ps "Body" 3>Il presente manuale fornisce le informazioni necessarie agli operatori che utilizzano l'interfaccia utente del Quadro comandi dello SPEEDTRONIC™ Mark V per inviare istruzioni al quadro comandi e monitorare il funzionamento di una turbina e del dispositivo controllato. In questa sede vengono illustrate le modalità operative, il controllo della turbina e del dispositivo controllato, l'acquisizione, la conferma e lo spegnimento degli allarmi, la modifica e la configurazione delle schermate prevalentemente utilizzate dagli operatori, nonché la stampa dei registri relativi al funzionamento del sistema a turbina.
<ps "Body" 3>Il presente manuale viene fornito come supplemento al Manuale dell'operatore, il quale tratta del sistema a turbina da un punto di vista globale. Non sono qui illustrate le schermata di manutenzione né gli specifici dettagli operativi di ciascuna applicazione o installazione. Il personale addetto alla manutenzione deve fare riferimento al Manuale di manutenzione del comando turbina dello SPEEDTRONIC Mark V (GEH-5980) e ai disegni, alle specifiche, agli schemi e ai diagrammi relativi alla turbina e al dispositivo controllato.
<ps "H2" 2><pn "1-2.<:ens>" 3>INTERFACCIA OPERATORE PRINCIPALE (<:lt>l<:gt>)
<ps "Body" 3>L'interfaccia operatore principale (<:lt>I<:gt>) consiste di un monitor a colori, una tastiera, un comando del cursore (quale un mouse, una trackball o un monitor a schermo tattile), una o più stampanti e una CPU (unità di elaborazione centrale). L'insieme di questi elementi viene detto <:lt>I<:gt>. Tali dispositivi sono connessi al Quadro comandi del Mark V tramite un cavo ARCNET. I dispositivi possono essere collocati nella sala di controllo centrale dell'installazione o nel locale di controllo della turbina a gas.
<ps "Body" 3>È possibile utilizzare una <:lt>I<:gt> per controllare fino a 8 turbine a gas e/o a vapore, così come più <:lt>I<:gt> possono controllare una singola turbina. L'operatore può in tal modo selezionare l'unità che intende monitorare o alla quale intende inviare comandi. Ogni <:lt>I<:gt> è in grado di inviare comandi a un'unità in ogni momento mentre comunica con il Quadro comandi del Mark V. Ai fini del presente manuale si prende in esame il caso di una <:lt>I<:gt> che comanda una singola turbina e il dispositivo controllato.
<ps "Body" 3>Utilizzando la <:lt>I<:gt> è possibile inviare comandi alla turbina e al dispositivo controllato (per esempio AVVIO, ARRESTO, RAFFREDDAMENTO, AUTO, AUMENTO VELOCITÀ/CARICO, ecc.), così come accedere a varie schermate che mostrano lo stato della turbina e del dispositivo controllato (per esempio ALLARMI, TEMPERATURE ALLOGGIAMENTI TURBINE, FEEDBACK VIBRAZIONI, ecc.). La stampante o le stampanti collegate permettono all'operatore di selezionare manualmente e di copiare qualsiasi schermata e di effettuare automaticamente la registrazione dei parametri selezionati e degli allarmi.
<ps "Body" 3>La <:lt>I<:gt> non effettua alcun controllo e non offre alcuna funzione di protezione riguardo alla turbina e al dispositivo controllato; si tratta di uno strumento per inviare comandi al Quadro comandi del Mark V e per monitorare il funzionamento dell'unità. Lo spegnimento della <:lt>I<:gt>, l'accensione del computer, il riavvio del computer o la disconnessione o riconnessione del cavo ARCNET che collega il Quadro comandi del Mark V alla <:lt>I<:gt> (mentre la turbina e il dispositivo controllato sono in funzione) non hanno alcun effetto sul Quadro comandi del Mark V o sul funzionamento dell'unità.
</tr>
</page>
</stf>
inglés a italiano: Brochure of a major airline company
General field: Mercadeo
Detailed field: Aeroespacial / Aviación / Espacio
Texto de origen - inglés
Cleaner and Greener
Airplanes for our Future

Concern for the environment
. . . at Boeing, it comes naturally

Boeing cares about the environmental impact of our products — in the air, on the ground, and in production.


In the air and on the ground, Boeing is a friend to the environment — supporting research that reaps ecological benefits, modifying processes to minimize the impact of our airplanes, using resources conscientiously, and recycling. Because it's the right thing to do, we often go beyond regulatory compliance. Frequently, we find it makes good business sense, too.

"Aircraft technology has made great advances in the past decades, leading to vast improvements in terms of noise, emissions, and fuel consumption. A good example of this can be seen in the Boeing 747, which was first developed in the late '60s. The current Boeing 747-400 is about 25% more fuel efficient and half as noisy as the original models. Modern aircraft emit about 85% fewer hydrocarbons and 70% less carbon monoxide than engines built in the 1970s." (KLM Airlines CEO, Leo van Wijk, 1998/1999 Environmental Report)


We use resources wisely.

We've made conservation a priority, and every year, we recycle vast amounts of steel, aluminum, paper, and other materials.

Inside our factories, we continuously make changes that minimize the environmental impact of production. In the past decade, we invested more than $100 million to find and introduce safer and more environmentally friendly materials and manufacturing processes.

For instance, in manufacturing in the past five years, we've reduced the quantity of hazardous chemicals by 60 percent. In the future, we expect to make further reductions. To minimize the environmental effects of airplane maintenance, we've developed less hazardous cleaners, solvents, paint strippers, and corrosion- resistant coatings.


We conduct and support research that reaps environmental benefits.

We cooperate on noise research with the Massachusetts Institute of Technology, Stanford University, and the University of Southampton in England. We also promote environmental protection through our contributions to the Pacific Northwest Pollution Prevention Resource Center.


Our environmental efforts have been recognized repeatedly.

In 1992 and 1993, the U.S. Environmental Protection Agency gave Boeing a Stratospheric Ozone Protection Award. In 1998, we received the EPA's Climate Wise Award for our plan to reduce greenhouse gas emissions. In 1999, the EPA named Boeing a Green Lights Partner of the Year, calling us "a remarkable example of environmental leadership." In 2000, the Nature Conservancy, which helps preserve natural habitats, gave Boeing an award for outstanding corporate support.

At Boeing, concern for the environment comes naturally.
Traducción - italiano
Più puliti e più verdi:
gli aeroplani per il nostro futuro

Impegno ambientale:
alla Boeing ci viene spontaneo.

Alla Boeing siamo attenti all'impatto ambientale dei nostri prodotti, in aria, a terra e durante la loro realizzazione.


Tanto in aria quanto a terra, la Boeing è amica dell'ambiente: sostiene le attività di ricerca ecologica, apporta modifiche ai suoi processi per ridurre al minimo l'impatto ambientale dei suoi aeroplani, utilizza coscienziosamente le risorse naturali e partecipa al riciclo dei materiali. Spesso alla Boeing facciamo più di quanto le leggi ci impongano, semplicemente perché lo riteniamo giusto, e di frequente scopriamo che si tratta di scelte sensate anche dal punto di vista imprenditoriale.

"La tecnologia aeronautica ha compiuto grandi progressi nei decenni passati, portando a notevoli miglioramenti in termini di rumore, di emissioni e di consumi. Un buon esempio è rappresentato dal Boeing 747: realizzato per la prima volta alla fine degli anni Sessanta, nell'attuale versione, Boeing 747-400, consuma il 25% in meno del modello originario e produce la metà del rumore. I motori degli aeromobili moderni emettono l'85% in meno di idrocarburi e il 70% in meno di monossido di carbonio rispetto a quelli costruiti negli anni Settanta" (dalla relazione 1998/1999 sull'impatto ambientale, redatta dal direttore generale della KLM Airlines, Leo van Wijk).


Utilizziamo con accortezza le risorse naturali.

La conservazione delle risorse naturali è una delle nostre priorità e ogni anno ricicliamo ingenti quantità di acciaio, alluminio, carta e altri materiali.

Apportiamo continue modifiche ai nostri impianti industriali, con l'intento di ridurre l'impatto ambientale della produzione, e nel decennio scorso abbiamo investito oltre 100 milioni di dollari per la ricerca e l'applicazione pratica di materiali e processi costruttivi più sicuri e più rispettosi dell'ambiente.

Per esempio, nel corso degli ultimi cinque anni abbiamo ridotto del 60 percento la quantità di prodotti chimici pericolosi impiegati nei processi produttivi e prevediamo di apportare ulteriori riduzioni, in futuro, mentre, al fine di contenere il più possibile l'impatto che la manutenzione degli aeroplani ha sull'ambiente, abbiamo sviluppato pulenti, solventi, sverniciatori e rivestimenti anticorrosione meno dannosi.


Conduciamo e sosteniamo attività di ricerca volte a ottenere benefici per l'ambiente.

Collaboriamo alla ricerca sul rumore con il Massachusetts Institute of Technology e con l'Università di Stanford, negli USA, e con l'Università di Southampton, in Inghilterra, e partecipiamo alla tutela ambientale dando il nostro contributo al Pacific Northwest Pollution Prevention Resource Center, centro statunitense per la prevenzione dell'inquinamento.


Il nostro impegno ambientale è stato riconosciuto in numerose occasioni.

La EPA, U.S. Environmental Protection Agency, ossia l'ente statunitense per la salvaguardia ambientale, ha più volte premiato l'impegno della Boeing: nel 1992 e nel 1993 con lo Stratospheric Ozone Protection Award, un premio per l'impegno nella conservazione dell'ozono stratosferico; nel 1998 con il Climate Wise Award, con il quale si premiava il nostro piano di riduzione delle emissioni di gas serra; nel 1999, con la nomina della Boeing a "Green Lights Partner of the Year", definendo la compagnia "un'eccellente esempio, da imitare, per la tutela ambientale". Nel 2000, infine, Nature Conservancy, un organismo impegnato nella difesa degli habitat naturali, ha conferito alla Boeing un premio per il rilevante supporto che essa ha fornito.

Alla Boeing l'impegno ambientale ci viene spontaneo.
inglés a italiano: Football Newspaper Article [Late Nineties]
General field: Arte/Literatura
Detailed field: Deportes / Ejercitación / Recreo
Texto de origen - inglés
WHAT IS THE BEST LEAGUE IN EUROPE?

The Truth Is Nobody Really Cares – Apart From The English Media!

It is a debate which continues to run and run, well at least it does within the ranks of the English sporting press. But, according to Giancarlo Galavotti, nobody else in Europe really cares. Every league has its own strengths and certainly its own weaknesses but its claims to the title, if ever there was one, are immaterial and somewhat pointless.

Is the Premier League in England the best in the world? Such a question sounds quintessentially English. But it is not. To accept it as such would be a great disservice, indeed a gratuitous act of disrespect, to those English subjects, and there are quite a few of them, who do not ask such a question, and indeed could not care less about the answer.
I can only concede that such a question is quintessential English tabloidspeak: extreme, jingoistic, and basically irrational.
There is not such a recurrent concern in other European countries whose football leagues are sound contenders for the elusive title of the best league in Europe, maybe in the world. Nobody in Italy, let alone the press, bothers with the theme.
Occasionally Serie A has been called the most beautiful league in the world, but these days nobody cares. Serie A is Serie A, like Bundesliga is Bundesliga, and Primera is Primera.
The question still arises in England, however, because there is a section of the media still fighting a rearguard imperial war. Those who believe that England is the best country in the world seem to inherit this boastful claim, rather than come to it as a conclusion of many, scientifically reliable comparisons of data as well as lengthy experiences of life in different countries.
The issue of the best league stems as a direct consequence of the belief in England that the Queen's homeland is the best country in the world. To the diehard football-mad patriot the equation is inextricable: the best country in the world hosts the best league in the world, besides the best television, the best police, the best of everything else.
That the whole thing these days turns up more and more in the interrogative form, rather than as an assertion, is indicative of a growing doubt: is the Premier League really the best in the world? The answer can only be arbitrary.
One can indeed attempt to establish a rational frame to try to come to terms with a plausible investigative method. How to compare the Premier League with its equivalent Italian, German, Spanish, French, Brazilian, Argentinian, Japanese and-so-on football competitions?

English Teams Competing In European Competition Have Done Nothing To Suggest They Are The Best

As things are, the only available yardstick is represented by the European competitions supervised by UEFA. Under this respect, even the most blindfolded Englander must concede that since the end of the post-Heysel ban the English teams have done very little to suggest that their brand of football can compete successfully with the best of the continental sides.
The only English wins since 1990 have been in the least significant of the Euro Cups, the Cup Winners Cup. If one has to include Chelsea among the English successes in this competition, one should also relinquish the option of calling Chelsea a bunch of foreign mercenaries whenever convenient.
Only if and when Manchester United, or Arsenal, or any other English side, win the Champions League, or at least the UEFA Cup, the claim to the best league in the world can be sustained in the light of such an outcome.
Another approach to the question could take into account the best players in the world. It is again a fact that the greater number of players of the teams which reached the latter stages of the 1998 World Cup in France play in the Serie A. Although the economies of Britain and Italy are on the whole of a similar level, any top class player prefers to this day to move to Serie A, or in some instances to Spain rather than the Premier League. Top salaries continue to be higher (as Ruud Gullit would say, NETTO) in Serie A.
Apart from the difference, still noticeable, of training structures, methods, medical assistance, bonuses and perks, it is the difference in the clubs' attitude towards their foreign players which still tilts the balance against the Premier League. Whereas the common English approach would be: we pay you millions, now you owe us everything, in Italy it is: we pay you millions just for starters, then we will give you all the assistance you may need for free. You can even take a holiday for the Carnival in Rio if your name is Edmundo and your club is Fiorentina.
A final argument, for argument's sake, could be that of the world-wide television diffusion and audiences of the various leagues and, admittedly, the Premier League enjoys a vast international following, which is also significant in the Far East. But, like we said from the outset, does anybody really care?

Traducción - italiano
QUAL È IL MIGLIOR CAMPIONATO DI CALCIO D'EUROPA?

In effetti non interessa a nessuno, tranne che ai media inglesi!

È un dibattito che continua a riproporsi; ossia, si ripropone in continuazione in seno alla stampa sportiva inglese, mentre nel resto d'Europa, secondo Giancarlo Galavotti, non interessa a nessuno. Ogni campionato ha i suoi punti forti e, certamente, i suoi punti deboli; perciò, tentare di individuare il migliore, ammesso che esista, è irrilevante, non ha senso.

È forse la Premier League inglese il miglior campionato del mondo? Suona come una domanda dal sapore squisitamente britannico, ma non lo è. Considerarla tale sarebbe un grave torto, una grande mancanza di rispetto, per tutti quegli inglesi (e sono numerosi) che non si pongo affatto la domanda e ai quali non potrebbe importare di meno.
Si può invece ammettere che la domanda sia prettamente da tabloid inglese: estrema, sciovinista e fondamentalmente irrazionale.
In nessun altro paese europeo ci si pone l'elusivo quesito, così ricorrente in Inghilterra, su quale sia il miglior campionato d'Europa o magari del mondo. In Italia nessuno se ne preoccupa e tantomeno la stampa.
Talvolta la Serie A è stata definita come il più bel campionato del mondo, ma di questi tempi non importa a nessuno. La Serie A è la Serie A, come la Bundesliga è la Bundesliga e la Primera è la Primera.
In Inghilterra, invece, la questione continua a venir fuori e questo grazie a un settore dei media che ancora combatte una retrograda guerra imperiale: coloro che ritengono che l'Inghilterra sia il paese migliore del mondo si tramandano questa vanagloriosa millanteria, anziché cercare conclusioni suggerite da affidabili confronti tra i dati e da prolungate esperienze di vita in altri paesi.
La faccenda del miglior campionato del mondo è una conseguenza diretta della convinzione, che regna in Inghilterra, che la patria della Regina sia il miglior paese del mondo. Per lo zoccolo duro degli appassionati di calcio si tratta di un'equazione indissolubile: il miglior paese del mondo ospita il miglior campionato, insieme alla migliore televisione, alla migliore polizia e al meglio di qualsiasi altra cosa.
Il fatto che in questo periodo l'intera faccenda assuma sempre più il tono di una domanda, piuttosto che di un'asserzione, è segno di un crescente dubbio: la Premier League è veramente il miglior campionato del mondo? La risposta non può che essere arbitraria.
A dire il vero si potrebbe tentare di impostare un sistema razionale, che si avvalga di un metodo di indagine plausibile, al fine di rispondere al quesito: come si può fare per confrontare la Premier League con gli equivalenti campionati di Italia, Germania, Spagna, Francia, Brasile, Argentina, Giappone e così via?

Le squadre inglesi che hanno preso parte alle competizioni europee non hanno fatto nulla che le lasci individuare come le migliori.

Allo stato delle cose, l'unico metro disponibile è rappresentato dalle competizioni europee gestite dalla UEFA e al riguardo anche il meno obiettivo dei tifosi inglesi deve riconoscere che, dalla fine dell'esclusione del dopo Heysel, i team inglesi hanno fatto molto poco per dimostrare che il loro modo di fare football possa competere con successo con quello delle migliori squadre continentali.
Le uniche vittorie inglesi dal '90 a oggi sono state nella più insignificante delle coppe europee, la Coppa delle Coppe, e se si vuole proprio includere tra i successi inglesi anche quello del Chelsea, allora occorre aggiungere che questa squadra non è che un manipolo di mercenari stranieri, sebbene possa far comodo.
Solo se e quando il Manchester United o l'Arsenal o qualsiasi altra squadra inglese riuscirà a vincere la Coppa dei Campioni, o per lo meno la Coppa UEFA, si potrà assecondare la pretesa di miglior campionato del mondo.
Un altro approccio alla questione potrebbe essere quello di considerare i migliori giocatori del mondo, ma le cose non cambiano: gioca in Serie A, è un dato di fatto, la maggior parte dei calciatori di quelle nazionali che hanno raggiunto le ultime fasi di Coppa del Mondo 1998 e, benché l'economia britannica e quella italiana si trovino tutto sommato su livelli simili, qualsiasi giocatore di classe, di questi tempi, preferisce trasferirsi in Serie A o, talora, in Spagna, piuttosto che giocare in Premier League. In Serie A le retribuzioni di punta rimangono superiori. Anche al netto, come direbbe Ruud Gullit.
A parte le differenze, ancora notevoli, nelle strutture sportive, nei metodi, nell'assistenza medica, nei bonus e negli extra, è il diverso atteggiamento delle società nei confronti dei propri giocatori stranieri che fa ancora pendere la bilancia a sfavore della Premier League: mentre l'approccio comune, in Inghilterra, è del tipo "Noi ti paghiamo miliardi e quindi tu ci devi tutto", in Italia il discorso è piuttosto del tono "Tanto per cominciare ti diamo dei miliardi; poi ti forniamo, gratuitamente, tutta l'assistenza di cui tu possa aver bisogno e, se ti il tuo nome è Edmundo e la tua squadra è la Fiorentina, puoi anche prenderti una vacanza per andare al carnevale di Rio".
Un altro criterio, tanto per discutere, potrebbe anche essere quello della diffusione televisiva a livello mondiale e della audience di cui godono i vari campionati e constatare che la Premier League può contare su di un vasto seguito internazionale, considerevole persino in Estremo Oriente. Tuttavia, come abbiamo detto all'inizio, interessa davvero a qualcuno?
More
Other - S.S.I.T. (now S.S.M.L.) in Milan, Italy
Años de experiencia: 26 Registrado en ProZ.com: Jul 2001 Miembro desde Aug 2002
N/A
inglés a italiano (Scuola Superiore per Interpreti e Traduttori di Milano, verified)

N/A
Adobe Acrobat, Adobe Illustrator, Adobe Photoshop, Dreamweaver, Frontpage, Indesign, Microsoft Excel, Microsoft Office Pro, Microsoft Word, Acrobat, DreamWeaver, FireWorks, Flash, Google Apps and scripting language, PageMaker, Photoshop, Pagemaker, Passolo, Powerpoint, QuarkXPress, SDL TRADOS, SDLX, XTM
http://luciano-marcelli.it/
inglés (PDF)
Luciano Marcelli apoya ProZ.com's Directrices profesionales (v1.1).
Bio
I am a part-time freelance translator.

As a main job, I am an official at ENAC, the Italian Civil Aviation Authority.

As an office manager and a project manager, responsible for a team of colleagues, I have been dealing with all airport-related issues.

I supervise and inspect in the fields of flight safety, aerodrome safety, security, ground handling, passenger rights. At present, I am mainly focused on safety inspections on aircraft, according to the EC SAFA-SACA Programme.

I have been an IT focal point for my airport office and I am in the First Aid and Fire Fighting in-house team.

I am keen in information technology, programming, web design & implementation, sailing and navigation, marine tutoring and training.

More details on my downloadable CV.

Este miembro obtuvo puntos KudoZ al ayudar a otros traductores a traducir términos de nivel PRO. Haga clic en total(es) de puntos para ver los términos traducidos.



Total de ptos. obtenidos: 67
Puntos de nivel PRO: 47


Idioma (PRO)
inglés a italiano
47
Campos generales con más puntos (PRO)
Técnico/Ingeniería
43
Otros
4
Campos específicos con más puntos (PRO)
Automóviles / Camiones
4
Educación / Pedagogía
4
TI (Tecnología de la información)
4
Informática (general)
4

Ver todos los puntos obtenidos >

---

This user has reported completing projects in the following job categories, language pairs, and fields.





Project History Summary
Total projects
32
With client feedback
2
Corroborated
2
100% positive (2 entries)
positive
2
neutral
0
negative
0




Job type
Translation
23
Software localization
7
Interpreting
1
Editing/proofreading
1
Language pairs
inglés a italiano
30
italiano a inglés
5
español a italiano
2
Specialty fields
Informática: Programas
14
TI (Tecnología de la información)
9
Ingeniería: industrial
6
Ingeniería (general)
3
Transporte / Fletes
3
Electrónica / Ing. elect.
3
Educación / Pedagogía
3
Mecánica / Ing. mecánica
3
Informática: Hardware
3
Aeroespacial / Aviación / Espacio
3
Deportes / Ejercitación / Recreo
2
Juegos / Videojuegos / Apuestas / Casino
1
Fuerzas Armadas / Defensa
1
Informática (general)
1
Automóviles / Camiones
1
Internet, comercio-e
1
Medicina: Instrumentos
1
Psicología
1
Materiales (plástico, cerámica, etc.)
1
Poesía y literatura
1
Other fields
Negocios / Comercio (general)
3
Periodismo
2
Química, Ciencias/Ing. quím.
2
Viajes y turismo
1
Ganadería / Cría de animales
1
Org./Desarr./Coop. Internacional
1
Seguridad
1
Recursos humanos
1
Ciencias sociales, sociología, ética, etc.
1
Derecho: contrato(s)
1
Energía / Producción energética
1
Publicidad / Relaciones públicas
1
Administración
1
Mercadeo / Estudios de mercado
1
Varios
1
Palabras clave: english, spanish, italian, technical, IT, hardware, software, user interface, user manual, on-line help, website, html, sgml, xml, cgi, php, java, vb, vba, Access, electricity, electronics, medical, surgical, aviation, air navigation, sailing, sea navigation, nautical, sport, mathematics, physics, chemistry, philosophy, psychology, education, literature, magazine, DTP, QuarkXpress, PageMaker, Acrobat, PDF, Photoshop, Paint Shop Pro, GIMP, PowerPoint, Publisher, Word, Excel, FrontPage, PhotoDraw, Office, CAT, Trados, proofreading, editing, name evaluations, DOE, design of experiment, watersport, canoe, kayak, paddle, paddling, first aid, red cross, bls, defibrillator, bls-d, resuscitation, pre-hospital trauma care, fisiology, pathology
10 visitas durante el mes pasado,
de un total de 7 visitantes Este perfil ha recibido
Última actualización del perfil
Jan 21, 2020