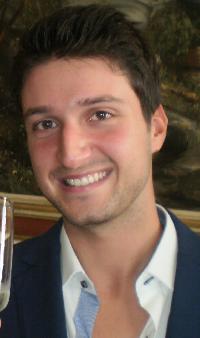 Miembro desde Nov '15
Idiomas de trabajo:
inglés a italiano
español a italiano
árabe a italiano
italiano (monolingüe)
Availability today:
| | | |
| --- | --- | --- |
| | February 2021 | |
S
M
T
W
T
F
S
1
2
3
4
5
6
7
8
9
10
11
12
13
14
15
16
17
18
19
20
21
22
23
24
25
26
27
28
Alessandro Mannara
Market Research/Games/Medical 7+ yrs exp



Salerno, Campania, Italia

Hora local:

08:53 CET (GMT+1)




Idioma materno

: italiano (Variants: Swiss , Standard-Italy, Neapolitan)

PayPal accepted

Feedback from
clients and colleagues
on Willingness to Work Again

17

positive reviews

(1 unidentified)


Your feedback
Professional translation services since 2010.
Profesional autónomo agencia/empresa,

Miembro con identidad verificada
This person has a SecurePRO™ card. View now.

This person is not affiliated with any business or Blue Board record at ProZ.com.
Translation, Editing/proofreading, Website localization, Software localization, Interpreting, Project management, Transcreation
Se especializa en

Alimentos y bebidas

Medicina (general)

Mercadeo / Estudios de mercado

Cosméticos / Belleza

Encuestas

Juegos / Videojuegos / Apuestas / Casino

Venta al detalle

Medicina: Farmacia

Medicina: Salud
Informática: Programas
More
inglés a italiano - Tarifas: 0.08 - 0.12 EUR por palabra / 35 - 45 EUR por hora
español a italiano - Tarifas: 0.08 - 0.12 EUR por palabra / 35 - 45 EUR por hora
árabe a italiano - Tarifas: 0.12 - 0.15 EUR por palabra / 45 - 60 EUR por hora
italiano - Tarifas: 35 - 45 EUR por hora

Puntos de nivel PRO 193, Preguntas respondidas: 93, Preguntas formuladas: 110
MasterCard, PayPal, Transferencia electrónica | Send a payment via ProZ*Pay
Muestras de traducción: 5
inglés a italiano: Survey on videogames
General field: Otros
Detailed field: Encuestas
Texto de origen - inglés
Over the last 3 months, on average, how many hours per week have you spent playing video games on the following devices.
(For example, 4 hours a day would be 28 hours over a week)?

I played video games on TV consoles, handheld systems or PC for _____ hours a week.
I played video games on smartphones or tablets for _____ hours a week.

There are various kinds of Nintendo 3DS systems.
Which of these have you heard of, even if only by name?
Please select all that you have heard of.

For each of these video game systems, please tell us how likely you are to buy it, given its current price.

1. Extremely likely
2. Very likely
3. Likely
4. Not sure
5. Unlikely
6. Very unlikely
7. Extremely unlikely

Below you see some statements about different devices.
Regardless of which devices you actually own, please tell us which device fits best to each statement.
Traducción - italiano
Negli ultimi 3 mesi, in media, quante ore a settimana ha passato a giocare ai videogiochi sui seguenti dispositivi?
(Ad esempio, 4 ore al giorno equivalgono a 28 ore in una settimana)

Ho giocato su console per TV, console portatili o PC per_____ ore a settimana.
Ho giocato su smartphone o tablet per_____ ore a settimana.

Esistono diverse tipologie di console Nintendo 3DS. Tra queste, di quali ha sentito parlare o ne conosce solo il nome?
Selezioni tutte le opzioni di cui ha sentito parlare.

Indichi con quale probabilità intende acquistare ciascuna delle seguenti console per videogiochi considerandone il costo attuale.

1. Estremamente probabile
2. Molto probabile
3. Probabile
4. Non so
5. Improbabile
6. Molto improbabile
7. Estremamente improbabile

Di seguito sono riportate alcune affermazioni su diversi dispositivi. Indipendentemente dai dispositivi che possiede, indichi quale dispositivo ritiene più appropriato per ciascuna affermazione.
inglés a italiano: Fantasy RPG
General field: Otros
Detailed field: Juegos / Videojuegos / Apuestas / Casino
Texto de origen - inglés
An ancient Pirate Queen of Legend. Most of her wild exploits took place in the Okd Archipelago, but she was forced to move her headquarters to Empire when the decline of the Ancient empire seemed imminent. Many legends tell of her pastime of toying with the Knights, who were not used to sea battles. It is also said that her ship sailed without oar nor wind, with rumors stating that behind her stood gigantic tentacles at all times. This may be a strong indication that even squid were terrified of her.
Traducción - italiano
Leggendaria regina dei pirati dell'antichità. Gran parte delle sue folli imprese si svolsero nell'Arcipelago di Okd, ma quando il declino dell'Antico impero apparve ormai alle porte, fu costretta a trasferire il proprio quartier generale a Impero. Molte leggende narrano del suo passatempo preferito: prendersi gioco dei Cavalieri, non abituati a combattere in mare. Pare inoltre che la sua nave si muovesse senza remi né vento, e che giganteschi tentacoli la seguissero in ogni dove, segno del fatto che perfino le piovre avessero paura di lei.
inglés a italiano: Guida alla discussione
General field: Medicina
Detailed field: Medicina (general)
Texto de origen - inglés
Section Objective: Ascertain the respondent's understanding and perception of LC-FAOD, especially symptoms/consequences of cardiomyopathy, hypoglycemia, rhabdomyolysis, and mortality

1. To start, can you briefly describe your background and the setting in which you work?

2. How do fatty acid oxidation disorder (FAOD) patients first come into your care? [Probe: patient self-referral, referral from another HCP, reasons for referral]

a. [If referral from another HCP] What are the healthcare provider specialties that are most commonly referring FAOD patients to you?
b. Do you see more adult or pediatric cases of FAOD? What is the % breakdown of each population that you see (i.e., neonatal, pediatric, adolescent, adult)? What is the rationale for this distribution of patient populations?

3. What are the types of long chain FAOD (LC-FAOD) that your facility screens for? [Probes below. Note that LC-FAODs are addressable with triheptanoin]

a. Very Long Chain Acyl-CoA Dehydrogenase (VLCAD) Deficiency
b. Long-chain 3-hydroxy-acyl-CoA Dehydrogenase (LCHAD) Deficiency
Traducción - italiano
Obiettivo della sezione: accertare la comprensione e la percezione degli LC-FAOD da parte dell'intervistato/a, nello specifico i sintomi/le conseguenze di cardiomiopatia, ipoglicemia, rabdomiolisi e mortalità

1. Per iniziare, può descrivere brevemente la sua formazione e il contesto in cui lavora?

2. Con quale modalità i pazienti affetti da difetti di ossidazione degli acidi grassi (FAOD) si presentano presso la sua struttura per la prima volta? [Approfondire: spontaneamente, invio a consulto da parte di un altro operatore sanitario, motivi dell'invio]

a. [Nel caso in cui i pazienti siano stati inviati da parte di un altro operatore sanitario] In cosa sono specializzati gli operatori sanitari che più comunemente le inviano pazienti affetti da FAOD?
b. Visita più casi adulti o pediatrici di FAOD? Qual è la suddivisione in percentuale di ciascuna popolazione che visita (ossia, neonatale, pediatrica, adolescenziale, adulta)? Qual è il motivo alla base di tale distribuzione delle popolazioni di pazienti?

3. Quali sono le tipologie di FAOD a catena lunga (LC-FAOD) di cui la sua struttura si occupa dello screening? [Approfondire le opzioni riportate di seguito. Si fa presente che gli LC-FAOD sono trattabili con trieptanoina]

a. Deficit di acil-CoA deidrogenasi a catena molto lunga (VLCAD)
b. Deficit di 3-idrossiacil-CoA deidrogenasi a catena lunga (LCHAD)
español a italiano: Malattie psicosomatiche
General field: Medicina
Detailed field: Medicina (general)
Texto de origen - español
Depresión y crisis de pánico en acné tratado con isotretinoína

Existen numerosos casos descritos en nuestra práctica clínica diaria y en la literatura médica sobre la relación entre enfermedades psiquiátricas y dermatológicas de manera recíproca.
Existen estudios que han llegado a identificar en pacientes que consultan por enfermedad dermatológica una prevalencia de 25 a 43% de patología psiquiátrica, principalmente trastornos depresivos, ansiosos y somatomorfos. En particular en algunas patologías como acné, alopecia, prurito o urticaria existe un mayor impacto a nivel psicológico con aparición de baja autoestima, temor al rechazo social, alteración del ánimo y en la calidad de vida e incluso ideación suicida.
El acné es frecuente entre los adolescentes, con una prevalencia estimada de 80 a 90%. Un fármaco más usado en los casos más severos es la isotretinoína. Esta sustancia es un retinoide derivado de la vitamina A, con una vida media de 6 a 36 h, que posee varios metabolitos que se eliminan lentamente en el plasma y tienen efecto teratógeno. Por este motivo se recomienda el uso de anticoncepción por lo menos durante un mes después de suspender su administración.
Traducción - italiano
Depressione e attacchi di panico in acne trattata con isotretinoina

La pratica clinica quotidiana e la letteratura medica descrivono numerosi casi sul rapporto esistente tra patologie psichiatriche e dermatologiche.
Diversi studi sono giunti a identificare in pazienti richiedenti un consulto per malattie dermatologiche una prevalenza del 25-43% di patologie psichiatriche, principalmente disturbi depressivi, ansiosi e somatoformi. In particolare, in alcune patologie come acne, alopecia, prurito o orticaria è stato riscontrato un maggiore impatto a livello psicologico con comparsa di bassa autostima, paura del rifiuto sociale, alterazione dell'umore e della qualità della vita e persino ideazione suicidaria.
L'acne è una malattia comune tra gli adolescenti, con una prevalenza stimata dell'80-90%. Uno dei farmaci maggiormente impiegati nei casi più gravi è l'isotretinoina. Tale sostanza è un retinoide derivato dalla vitamina A che possiede un'emivita compresa tra le 6 e le 36 ore nonché diversi metaboliti aventi un effetto teratogeno e che vengono lentamente eliminati nel plasma. Per questo motivo si consiglia di utilizzare dei contraccettivi per almeno un mese dall'interruzione della sua somministrazione.
árabe a italiano: Infezioni vaginali
General field: Medicina
Detailed field: Medicina: Salud
Texto de origen - árabe
المعلومات الواجب معرفتها عن حمض اللاكتيك والالتهابات المهبلية

تحتوي الخلايا داخل جدران المهبل على السكر الذي يُحرر خلال انفصال الخلايا الطبيعي، وتقوم بكتيريا حمض اللاكتيك بتكسير هذا السكر في المهبل لينتج حمض اللاكتيك. وفي حالة وجود حمض لاكتيك كافٍ، فإن بيئة المهبل تكون حمضية بصورة طبيعية بدرجة حموضة قدرها 3.8 – 4.4، وهي ظروف غير مواتية لنمو البكتيريا غير المرغوب فيها. وبناءً عليه فإن البيئة الحمضية للمهبل تساعد على الوقاية من الالتهابات البكتيرية.
يمكن أن يطرأ خلل على البيئة الحمضية للمهبل بفعل عوامل خارجية مختلفة تؤدي إلى ارتفاع درجة الحموضة لتتجاوز 4.5. ومن هذه العوامل إفرازات الجسم مثل دماء الطمث والسائل المنوي، وانخفاض عدد بكتيريا اللاكتوباسيلس بسبب المضادات الحيوية، وتذبذب مستويات الهرمونات خلال الحمل والرضاعة أو نتيجة لاستخدام الهرمونات الجنسية الأنثوية. وفي هذه الحالات، يتم حث نمو الجراثيم غير المرغوب فيها في المهبل. وقد تنشأ هذه الجراثيم في المنطقة المحيطة بفتحة المهبل (منطقة الشرج مثلاً) ثم تصعد إلى المهبل أو يتم نقلها عن طريق الجماع. قد يؤدي هذا إلى فرط نمو فلورا بكتيريا اللاكتوباسيلس الطبيعية بسبب هذه الجراثيم و إلى الالتهابات المهبلية.
Traducción - italiano
Cosa occorre sapere sull'acido lattico e sulle infezioni vaginali

Le cellule interne alla parete vaginale contengono zucchero che viene liberato con la normale desquamazione delle cellule. Lo zucchero viene poi trasformato in acido lattico dai lattobacilli vaginali. Se l'acido lattico è presente in quantità sufficiente, la vagina è un ambiente naturalmente acido, con un pH di 3,8–4,4. Queste condizioni sono sfavorevoli alla proliferazione dei batteri indesiderati. L'ambiente vaginale acido contribuisce quindi a prevenire le infezioni batteriche.
Diversi fattori esterni possono compromettere l'acidità dell'ambiente vaginale facendo sì che il pH salga a valori superiori a 4,5. Tali fattori includono le secrezioni corporee come il sangue mestruale o il liquido spermatico, una riduzione del numero di lattobacilli in seguito all'assunzione di antibiotici e squilibri ormonali durante la gravidanza, l'allattamento o dovuti all'utilizzo di ormoni sessuali femminili. Queste condizioni favoriscono la proliferazione di batteri che non dovrebbero colonizzare la vagina. Tali germi possono provenire dalle aree limitrofe all'orifizio vaginale (ad es. dalla regione anale) e risalire nella vagina, oppure possono essere trasmessi durante i rapporti sessuali. Ciò potrebbe causare un'eccessiva proliferazione di questi germi rispetto ai lattobacilli e l'infezione vaginale.
More
Master's degree - UNINT, Rome
Años de experiencia: 10 Registrado en ProZ.com: Jul 2014 Miembro desde Nov 2015
árabe a italiano (MA Interpreting and Translation Università degli Studi Internazionali di Roma , verified)
inglés a italiano (MA Interpreting and Translation Università degli Studi Internazionali di Roma , verified)
italiano (Università degli Studi Internazionali di Roma)
español a italiano (Università degli Studi Internazionali di Roma)




More
AITI
Across, Adobe Acrobat, Crowdin, memoQ, MemSource Cloud, Microsoft Excel, Microsoft Office Pro, Microsoft Word, Plunet BusinessManager, Powerpoint, SDL TRADOS, SDLX, Smartcat, Smartling, Translation Workspace, Wordbee, Wordfast, XTM, XTRF Translation Management System

SDL Trados Studio 2014 - Getting Started (Level 1)
http://www.mannaratranslations.com
Alessandro Mannara apoya ProZ.com's Directrices profesionales.
Meet new translation company clients
Meet new end/direct clients
Screen new clients (risk management)
Find trusted individuals to outsource work to
Get help with terminology and resources
Stay up to date on what is happening in the language industry
Bio
Traduttore professionista Inglese>Italiano, Arabo>Italiano e Spagnolo>Italiano dal 2010 specializzato nei seguenti ambiti:



- Marketing/Ricerche di mercato: questionari, guide alla discussione, interviste telefoniche, presentazioni aziendali, articoli di blog, newsletter, pubblicità, comunicati stampa, cosmetica, vendita al dettaglio, ecc.

Collaboro regolarmente con Ipsos, Mintel, SERMO e tutte (o quasi) le agenzie di traduzione specializzate in market research.

Nel marketing mi destreggio tra retail (Shoppertrak), cosmetica (Charlotte Tilbury), blogging e stampa (PixartPrinting) e turismo (Cathay Pacific e IHG Group).

- Videogiochi/Localizzazione: app per Android e iOS, videogiochi per PC e console, siti web, software, ecc.

Traduzioni regolari per Cartoon Network, Lilith Games e le agenzie specializzate più rinomate.

Tra i titoli a cui ho collaborato vi sono:

- Toon Cup 2020 (PC)

- Teen Titans GO Figure! (mobile)

- Steven Universe: Salva la luce (console)

- AFK Arena (mobile)

- Mr Pumpkin 2: Walls of Kowloon (mobile)

- Penguin Isle (mobile)

- Chess Rush (PC e mobile)

- Medicina: foglietti illustrativi, profili di prodotto, sperimentazioni cliniche, dispositivi medici, materiali per pazienti, consensi informati, ecc.

Negli ultimi anni mi sono specializzato nella documentazione per studi clinici e attualmente collaboro con diverse CRO, tra cui ICON plc (direttamente), PRA Health Sciences, IQVIA e Parexel (tramite agenzia).

Perché scegliere me? Potrei dire tante cose su di me e sulla mia esperienza, ma ritengo che il modo migliore per giudicare la professionalità di una persona sia in primis verificare le sue competenze, magari consultando il profilo LinkedIn, dopodiché "testarle" nella pratica! Sono sempre disposto a effettuare un test e utilizzo tutti (o quasi) i CAT più comunemente richiesti. Se tutto questo non bastasse, inviatemi pure un'e-mail con la vostra richiesta e sarò felice di rispondervi in breve tempo.

----------------------------------------------------------------------------------------------------------------------------------------------------


English>Italian, Arabic>Italian and Spanish>Italian professional translator since 2010 specialised in the following fields:



- Marketing/Market research: surveys, discussion guides, in-depth interviews, blog articles, newsletters, company presentations, ads, brochures, cosmetics, travel and tourism, etc.

I regularly collaborate with Ipsos, Mintel, SERMO and most translation agencies specialised in market research.

Regarding marketing, I deal with retail (Shoppertrak), cosmetics (Charlotte Tilbury), blogging and press (PixartPrinting) and tourism (Cathay Pacific and IHG Group).

- Games/Localisation: software and apps localisation, games-related newsletters, in-game contents, manuals, UI strings, toys, press releases, etc.

Regular translations for Cartoon Network, Lilith Games and the most renowned specialised agencies.

Among the titles I worked on we have:

- Toon Cup 2020 (PC)

- Teen Titans GO Figure! (mobile)

- Steven Universe: Save the light (console)

- AFK Arena (mobile)

- Mr Pumpkin 2: Walls of Kowloon (mobile)

- Penguin Isle (mobile)

- Chess Rush (PC and mobile)

- Medical/Life sciences: medical records, package leaflets, clinical trials, product specs, reports, medical devices, ICFs, SmPCs, PILs, SAE report forms, etc.

In recent years I specialised in clinical trial documentation and currently collaborate with several CROs, including ICON plc (directly), PRA Health Sciences, IQVIA and Parexel (via agency).

Why choose me? I could say many things about me and my experience, but I think the best way to evaluate a translator's professionalism is primarily to check their skills, perhaps by consulting their LinkedIn profile, then "test" them in practice! I am always willing to perform a test translation and I can use almost all the most commonly requested CAT tools. If all this is not enough, just drop me an e-mail with your request and I will be happy to answer in less than 1 hour.

Este miembro obtuvo puntos KudoZ al ayudar a otros traductores a traducir términos de nivel PRO. Haga clic en total(es) de puntos para ver los términos traducidos.


Palabras clave: english, arabic, spanish, italian, translation, traduzioni, proofreading, revisione, editing, localization, localisation, localizzazione, trados, wordbee, memoq, memsource, smartling, smartcat, crowdin, software, inglese, arabo, spagnolo, italiano, traduzione, seo, marketing, cooking, cucina, culinario, games, giochi, app, videogames, PC, mobile, console, android, ios, videogiochi, medicina, medicine, life sciences, business, aziendale, technical, tecnico, manuale, manualistica, brochure, word, pdf, powerpoint, ricerche di mercato, ricerca di mercato, market research, MR, cosmetics, cosmetica, food, agroalimentare, traduttore, translator, turismo, tourism, questionario, survey, studi clinici, clinical trials, studio clinico, sperimentazione clinica, trial clinico, consenso informato, informed consent, icf, aes, ea, sondaggio, rpg, mmorpg
Última actualización del perfil
Oct 23, 2020