Services
Language instruction, Translation, Editing/proofreading, Website localization, Software localization, Subtitling, Transcription, Copywriting, Interpreting
Languages
danés a inglés, noruego a inglés, sueco a inglés, and 3 more.
Specializes in
Contabilidad, Informática: Programas, Cocina / Gastronomía, and 2 more.
High quality translations from a very professional linguist - thank you
Professional and highly skilled. We always enjoy working with Dana and I can recommend using her services as a translator.
LanguageWire Vendor Management
Feb 20, 2009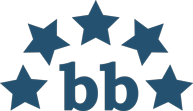 Languagewire / previously: Convey Translations AB
Avg. LWA :
4.9
(62 entries)
Thanks for all the good work, Dana! Ylva Gravengaard, Supplier Relations Manager
Outsourcer feedback
(Those who did not leave a comment)
Feb 26, 2020
Majken Hindø (World Translation A/S)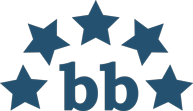 World Translation A/S
Avg. LWA :
5
(7 entries)
Willing to work with again:
Yes