Euro-Com International B.V.
Jul 26, 2013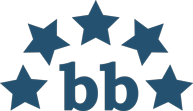 Euro-com / Euro-com International
Avg. LWA :
5
(53 entries)
It's a pleasure to work with Silvana. High quality translations, friendly communication, maintaining deadlines...
Compétente, pointilleuse, habile, style raffiné, très bonne connaissance de la langue source et maitrise de la langue cible
She's definitely a professional with high standards and work ethics. Working with her has been a great experience.
Good communication, responsible translation, delivery on time and quality work, excellent! Definitely will recommend.
Very prompt, accurate and good to work with
Antonino Lauro (X)
Oct 26, 2007
Silvana is very accurate and skilled, and she is a high-level translator, always on-time. We are happy to rely on her as our collaborator. (A. Lauro, Secure Engineering, Marcianise - Italy)
This sevice provider has not yet received any colleague feedback.
Have you worked alongside this service provider? Leave SilvanaC. a rating.