Very punctual translator. Goes the extra mile to deliver quality.
I think Eva is a very nice and friendly person. She always respected the deadline and I had no remarks on her translations.

Eva Weidema
(this provider)
Thank you! Was wondering if you knew that I have once again entered the freelance market; so if you need me: I'm available!

Fast-Translator
Oct 16, 2012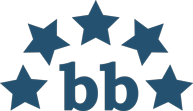 Snelvertaler.nl / Fasttranslator.com / Snabböversättare / Budget Translations
Avg. LWA :
4.9
(33 entries)
Thanks to all translators!
This is a very professional, flexible and excellent translator. A pleasure to work with.
Outsourcer feedback
(Those who did not leave a comment)
There is no other feedback to show at this time.