Services
Translation, Transcreation, Editing/proofreading, MT post-editing, Transcription, Interpreting
Languages
inglés a español, alemán a español, ruso a español
Specializes in
Mercadeo / Estudios de mercado, Publicidad / Relaciones públicas, Venta al detalle, and 7 more.
Alessandro Potalivo
Apr 09, 2020
Average WWA rating given: 4.00
(2 entries)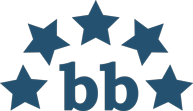 Intrawelt
Avg. LWA :
5
(21 entries)
Verónica is a qualified and valuable translator. We will definitely continue our collaboration with her!
Excellent collaboration, reliable and very professional translator. Jobs always delivered on time. It's a pleasure to work with Verónica!!

On Global
Nov 23, 2018
Average WWA rating given: 5.00
(3 entries)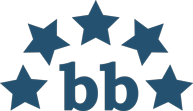 On Global Language Marketing
Avg. LWA :
4.8
(19 entries)
Veronica is a very reliable translator, professional and cares about the details, she really tries to improve the texts and understand the clients needs, while respecting deadlines and time tables.
Verónica is an excellent professional who is genuinely committed to her work. She has great communication skills and delivers impeccable translations. 100% reliable and a pleasure to work with. I highly recommend her.
As Sr. QA Editor at PTS, I've found Ms. Miota's work to be of the utmost quality, w/ a special talent for "transcreating" very challenging marketing content, with great creativity and wit.