Languages
inglés a rumano, italiano a rumano, inglés a italiano, and 2 more.
Specializes in
Seguros, Derecho: contrato(s), Negocios / Comercio (general), and 2 more.
Jean Marie Magirirane
(Allparameters)
Aug 23, 2016
You are a good and punctual translator
Outsourcer feedback
(Those who did not leave a comment)
Sep 28, 2016
mohanprasad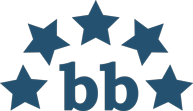 Quadrate Multilingual Consultant
Avg. LWA :
5
(20 entries)
Willing to work with again:
Yes
This sevice provider has not yet received any colleague feedback.
Have you worked alongside this service provider? Leave AncaPR a rating.