Always very happy to work with Bruna! She has never disappointed over the years we have worked together!
She is excellent, accurate and prompt. A joy to work with!
Vadim Y.
(MLG Translate)
Jul 15, 2016
I highly recommend Dr Bruna. She has a unique combination of expertise in medicine and linguistics. Great service and high quality of performed assignments are always guaranteed. All these factors make Dr Bruna an outstanding professional I have a privilege to work with.
Great job and on time. I highly recommend Bruna.
Fast, proficient, perfect! It's always a pleasure to work with her and I would definitely work with her again!
Very professional; always provides work of excellent quality, always on schedule.
Outsourcer feedback
(Those who did not leave a comment)
Oct 23, 2015
Julio C Peña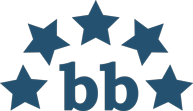 Exact Communication
Avg. LWA :
5
(4 entries)
Willing to work with again:
Yes
This sevice provider has not yet received any colleague feedback.
Have you worked alongside this service provider? Leave texjax DDS PhD a rating.