Professional and quality translations
[email protected]
is a young and dynamic translation agency in which various professional experiences, matured in different sectors, merge.
[email protected]
avails itself of the collaboration of field professionals who ensure high standards of quality, thanks to their long-term, specialized experience.
The services offered by
[email protected]
guarantee accuracy, punctuality and professionalism and are carried out with a maximum of helpfulness towards our clients' needs. We use up-to-date computer systems and programs that ensure the quality and rapidity of our work.
Our services are targeted to all companies that need to interact with foreign countries in a rapid, effective and punctual way.
12 years in business
Less than 3
1,000+ words/day
wide range of services
wide range of industries served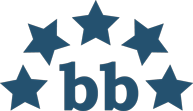 4.2